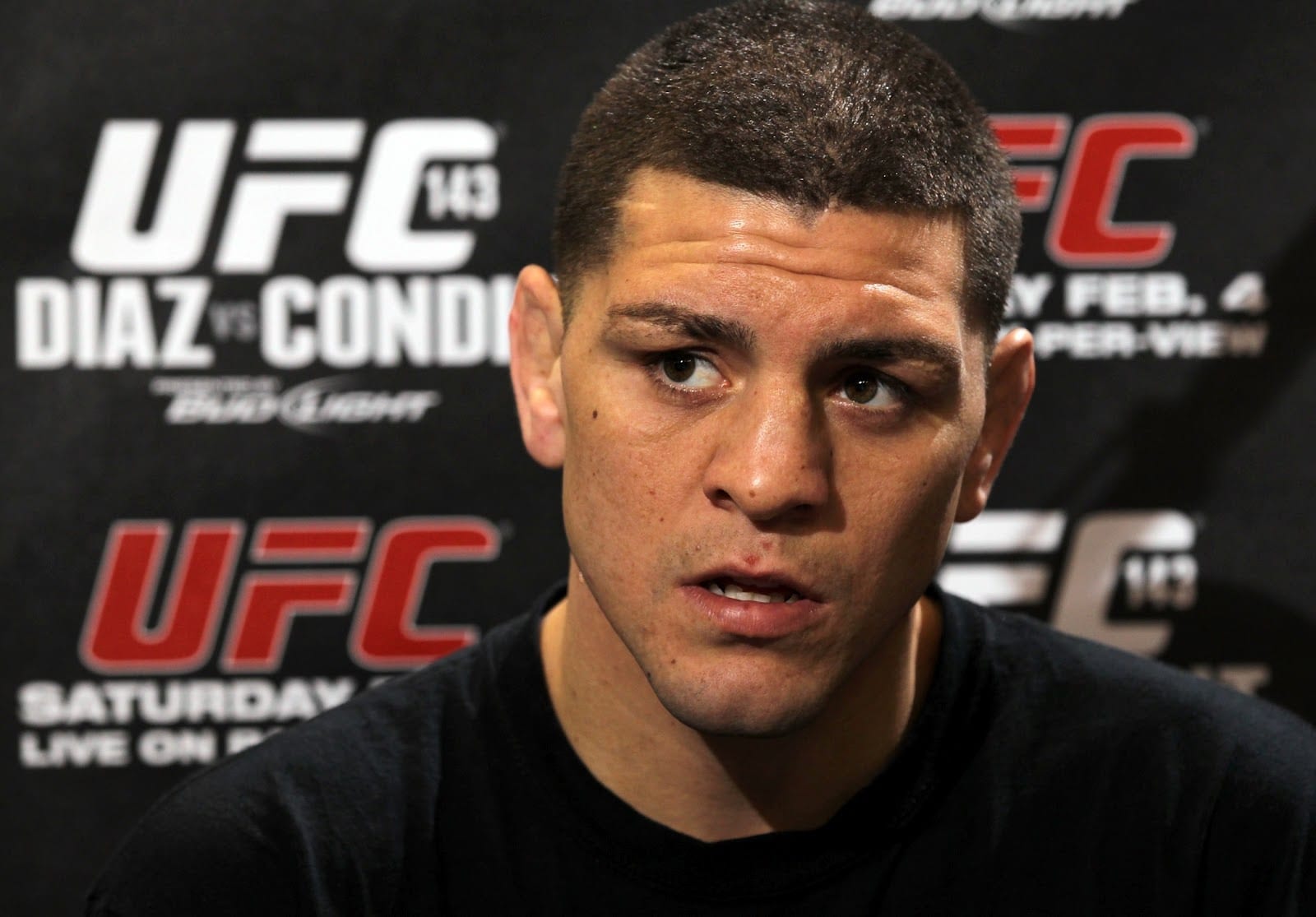 Legend has it that Nick Diaz once told a reporter who inquired if his marijuana advocacy was hindering his fight career: "On the contrary, my fight career has gotten in the way of my marijuana smoking."
Nick Diaz has provoked the ire of the drug-testing authorities in mixed martial arts on several occasions in the past, most notably the five-year ban and $160,000 fine the Californian received after his bout with Anderson Silva in January 2015 — owing to it being his third such violation.
While the ban and fine was eventually considerably commuted, the Silva bout remains Diaz's most recent mixed martial arts contest and, in addition to teaching Brazilian Jiu-Jitsu, Diaz has accepted several marijuana sponsorships to maintain his income.
The trouble is USADA are constantly on the prowl and have begun showing up to Diaz's public appearances — and the Stockton man isn't happy.
As he said to My MMA News: "They know where I'm at though. Somebody over there is not doing their job. I mean realistically, they showed up to one of my dispensary signings. Like I said, I gotta do what I can with what I have to work with when I'm not fighting. The whole cannabis industry thing is a hit right now, so yeah, I'll book an appearance over there and I'll go and smoke a bunch of weed and it's a good time. So of course, word is out I'm gonna be here, they show up."
I mean, it's probably not the best of ideas to advertise the fact that you are going to be smoking weed to anyone (let alone USADA) if that particular substance is on the banned substance list but, then again, Nick Diaz has never particularly played by the rules.
Comments
comments