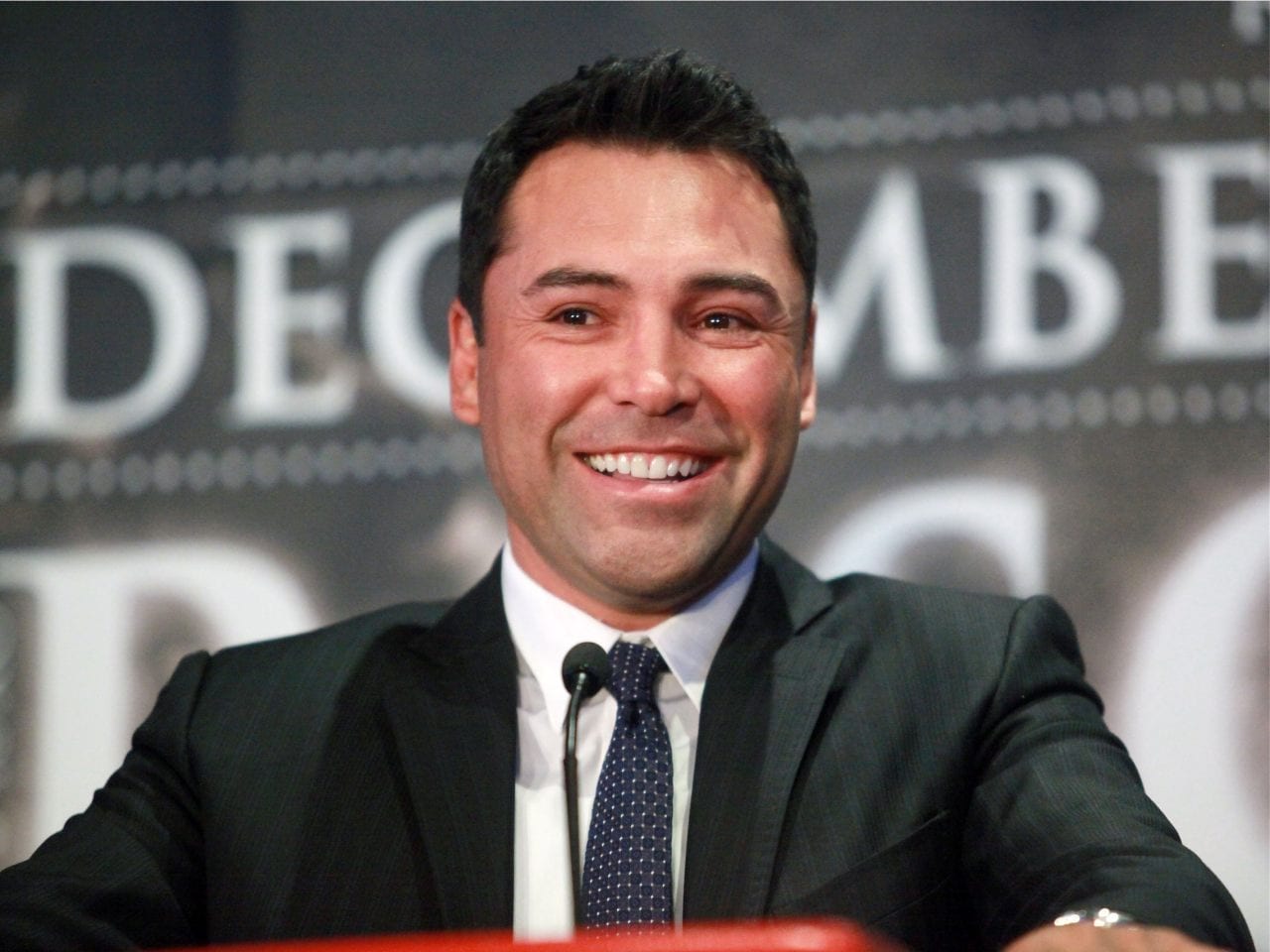 Oscar De La Hoya believes the pay structure in mixed martial arts is scandalous, and believes his involvement will open up a new era for fighter pay.
De La Hoya is making his move into the other combat sport with the controversial third bout between Tito Ortiz and Chuck Liddell. But while fans might not be too impressed with De La Hoya's decision to pair two retired older fighters together, De La Hoya believes the level of payment they get will at least endeavour him to other MMA Fighters.
"I'm really looking forward to getting into the MMA world and making sure that these fighters are being compensated well," De La Hoya said, speaking with Fight Hub TV. "Because look, we risk our lives up in the ring. So fighters should be compensated extremely well."
"The current structure is terrible," he continued. "I've been talking to many, many fighters in the MMA, and it's ridiculous on what they get paid. It's crazy. It gets me sick to my stomach.
"I'm gonna start Golden Boy MMA for a reason, and that's gonna start with Chuck Liddell and Tito Ortiz to pay them correctly. To pay them what they deserve."
Currently, Ortiz-Liddell III has no date or venue, but the boxing promoter did reveal he was eyeing November 25 in California as a possible outing.
–
Comments
comments