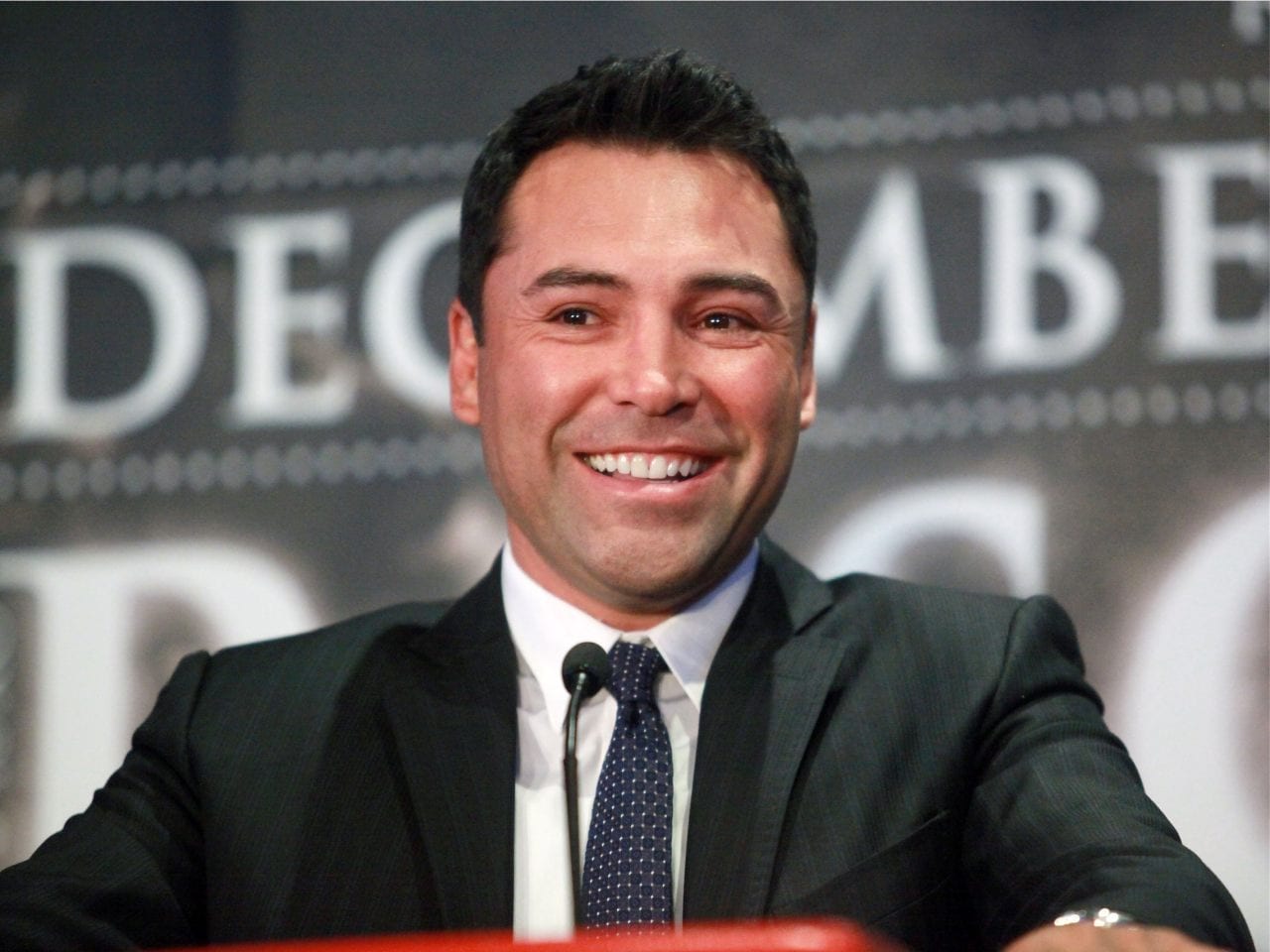 When UFC president Dana White launched an old school rant towards Oscar De La Hoya for the Golden Boy promoter's involvement in Chuck Liddell vs. Tito Ortiz 3, it was the latest stage in an increasingly embittered rivalry.
White blasted De La Hoya, and insulted his claims that Golden Boy MMA were set to look after fighters in a way the UFC don't.
"Oscar fucking De La Hoya says, 'Oh, come over to Golden Boy where we respect the fighters,' and it makes me sick what these fighters were paid and all this shit," White said on the UFC Unfiltered podcast this week. "Out of 14 fights on the card, five bouts were amateur fights, which means he didn't pay them jack shit. And 12 of the professional fighters on the card made less than ($3,000 and $3,000). What the fuck are you talking about, you cokehead junkie? And some of the guys on the card made $1,000 and $1,000. And he respects the fighters so much, he couldn't remember their names at the press conference."
Today, De La Hoya fired back at the UFC boss, saying the insults stemmed from a place of fear.
"Dana is so small and threatened by our success with and now in MMA that he is bringing up news from a decade ago to try to stay relevant," De La Hoya said, (H/T MMAJunkie). "Boxing has entirely rejected him. And MMA fighters are now realizing they don't have to risk their lives just so he can get rich.
"Golden Boy and I are moving forward and are bigger than ever. Dana should shut the fuck up and try to figure out how to save his own company."
Comments
comments