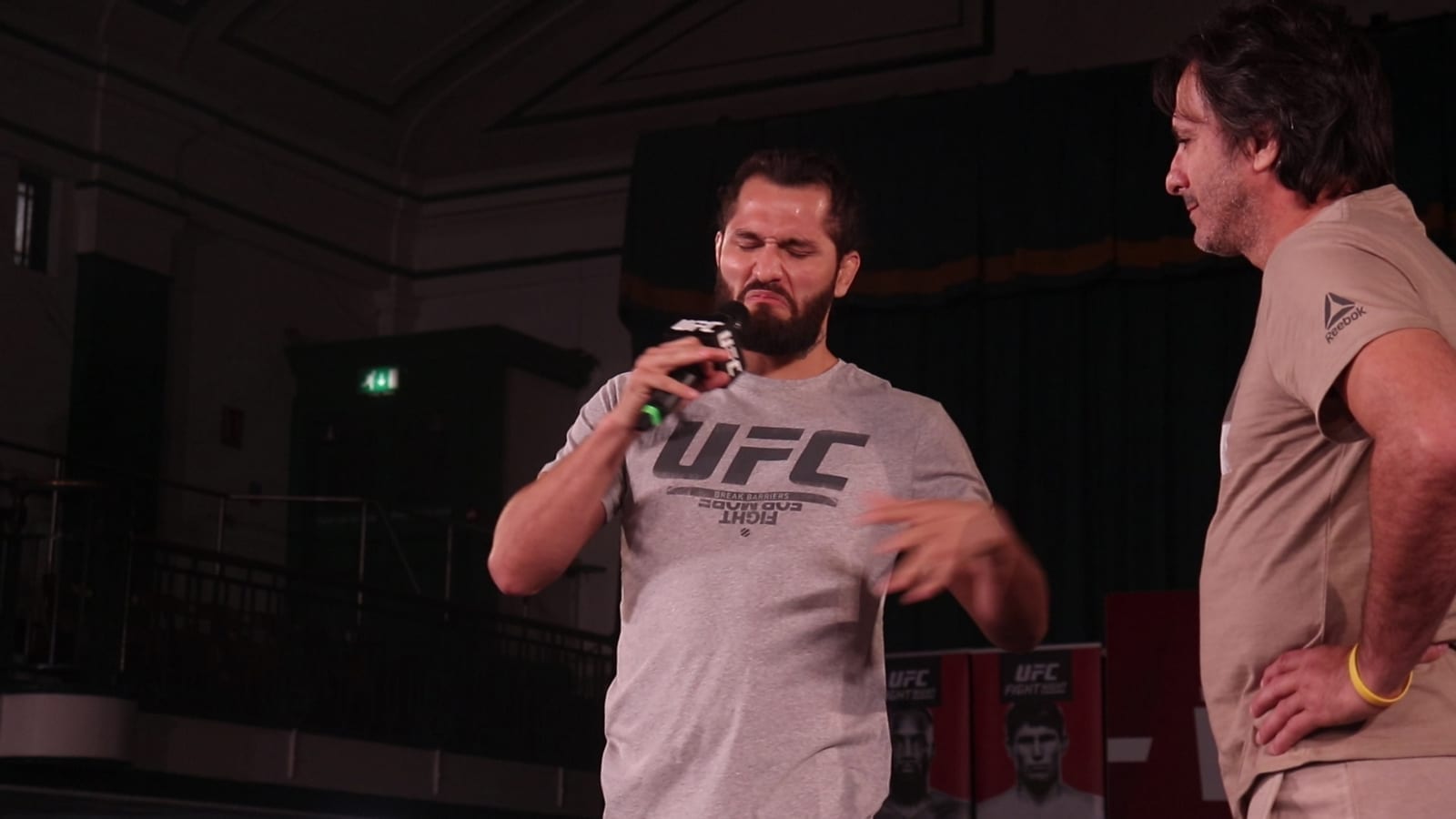 Jorge Masvidal's body of work in 2019 is about as impressive as anyone else in the sport.
In March his one-shot KO of Darren Till in London sent shockwaves through the UFC's welterweight division, as did the backstage confrontation with fellow 170-pounder Leon Edwards shortly afterwards. That was following up in July with the undeniable knockout of the year, a five-second flying knee shellacking of the previously undefeated Ben Askren in the most emphatic finish to a UFC 'grudge match' since Conor McGregor's swift knockout of Jose Aldo in 2015.
And because of his body of work in this calendar year, Masvidal — quite reasonably — wants to get paid.
It seems that this payday will come. Nate Diaz issued a challenge to Masvidal following his impressive win against Anthony Pettis last weekend at UFC 241 which was received giddily by 'Gamebred' watching cageside but if it comes down to it, Masvidal says he would fight anyone so long as the pay is right.
"My next paycheck is going to reflect the breakthrough that I've done," Masvidal said to the media at backstage in Anaheim. "For a fact – and if it doesn't, there's going to be a (expletive) problem, man. Me and my management are going to do whatever the (expletive) I say. That's what we're going to do.
Masvidal's worth to the company has increased tenfold in his last two fights to the point where he is become one of the UFC's most followed fighters, but he said that he doesn't mind if no-one sees his next fight so long as the bottom line on his fight agreement is acceptable.
"The date that has the most zeroes attached to that check," Masvidal said. "That's the date. Is it tomorrow in the parking lot? Or in December? It doesn't matter to me. Let's just line them up and get these zeroes to the checks."
Comments
comments