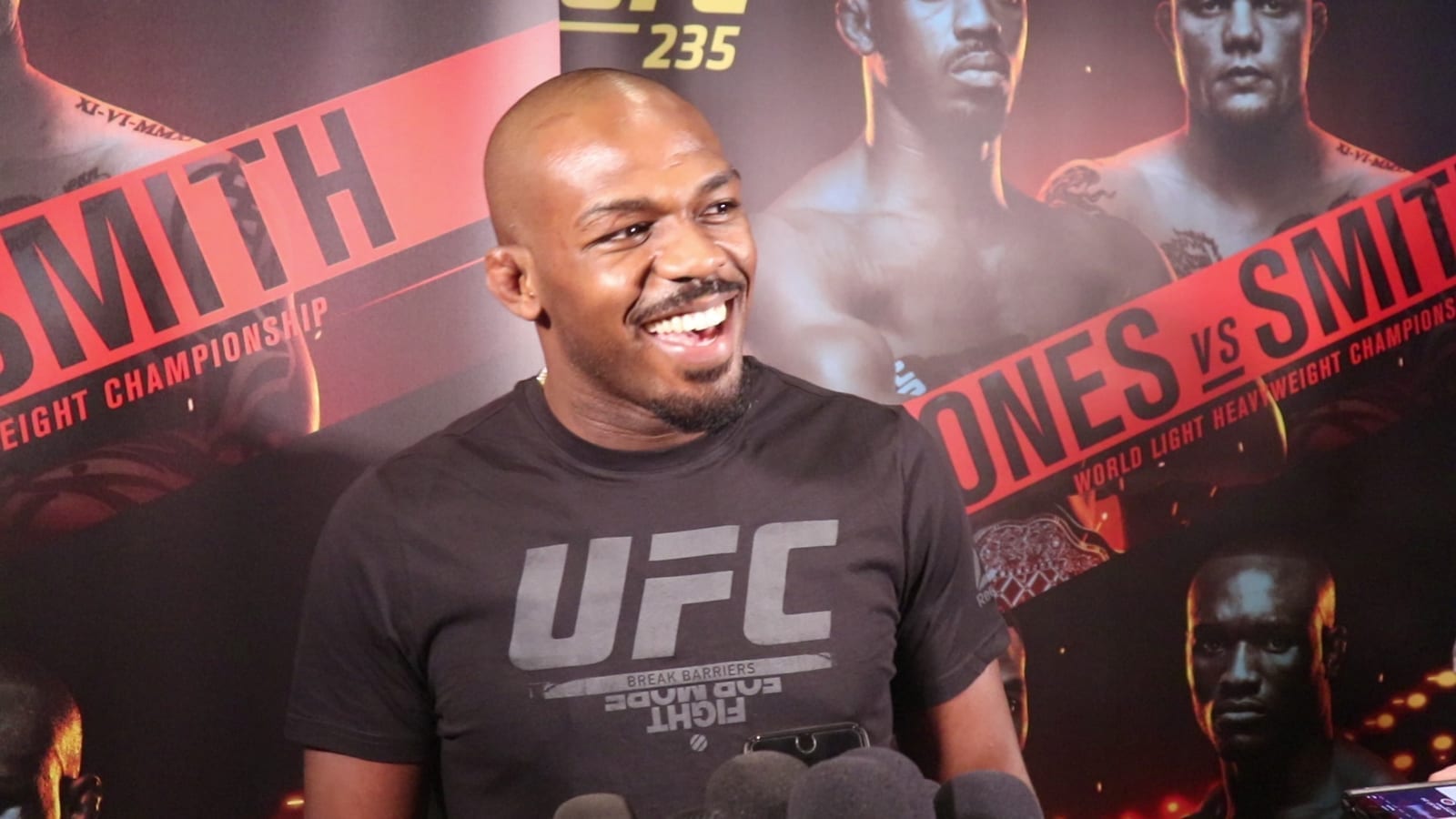 At one point, it seemed almost inevitable that Jon Jones and Brock Lesnar were going to fight in the UFC Octagon.
It was at UFC 214, moments after Jones knocked rival Daniel Cormier out, when the UFC light heavyweight champion grabbed the microphone and issued a challenge to Lesnar. Almost immediately, Lesnar responded through the press and it looked as if everything was lining up.
Then, Jones tested positive, and was left on the sidelines via suspension. Lesnar returned to scuffle with Cormier in the cage last July, and it seemed as if the professional wrestler's attention had switched.
Earlier this year, however, UFC president Dana White revealed Lesnar had retired from mixed martial arts and the Lesnar discussion was over. Until today.
Lesnar's friend and colleague Kurt Angle went on The Ariel Helwani MMA Show., and said that he believed Lesnar still wanted to return for a fight, and really wanted that contest to be with Jones.
"I hope he does return. I know he said he was retired, but I think the one fight he wants, and I don't know if it will happen, but he wants to go up against Jon Jones," Angle said. "I think that would be an extraordinary fight. They are very different. Their sizes are completely opposite, but Brock's a freak. He might not win all of his fights, and he may not be the more polished fighter, but he is an incredible athlete.
"He could do anything he wants, play football or pro baseball, he could adapt to anything. Brock is an incredible athlete and wrestling him in the ring, I knew how great a athlete he truly is. I mean he could play basketball, he is unbelievable."
It didn't take Jones long to respond.
The 205-pound king took to his social media to scoff at the idea, claiming Lesnar was merely telling his co-workers that, and knew deep down he'd be embarrassed if he attempted to meet Jones in the cage.
Brock is way too slow, I'll embarrass him. https://t.co/rbg2Lfgpnw

— Jon Bones Jones (@JonnyBones) August 20, 2019
Should the contest ever happen, it would likely be one of the biggest events in UFC history.
Comments
comments