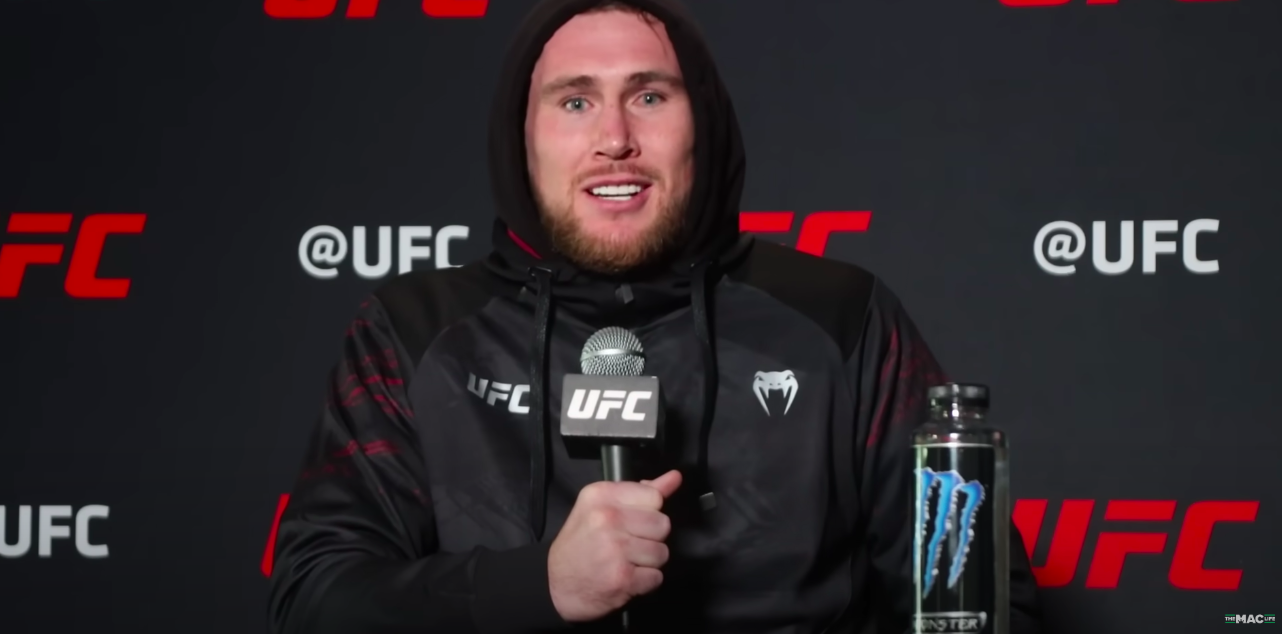 It wasn't so long ago that Darren Till was describing UFC middleweight Marvin Vettori as a "big, stupid orc" but never let it be said that the Liverpool man is unable to bury the hatchet.
At this week's media day ahead of Saturday's UFC 282 event in the T-Mobile Arena in Las Vegas where Till will hunt for his first win in the cage in 1,132 days, he spoke of an odd circumstantial meeting with Vettori in Thailand — a fighter with whom Till was supposed to fight in the past but was forced to withdraw through injury.
And despite telling Vettori once upon a time that "I'm going to drive my fist through your face" during their rivalry, Till has changed his tune considerably after their chance meeting in Thailand.
"I was wrestling in the cage at Tiger Muay Thai and I seen this big c*nt come in and I thought who the f*ck is that? And he's turned round and it's Marvin and I've thought, 'Oh, sh*it's on," said Till to the media, including TheMacLife.
"We just shook hands and got some work in straight away. None of this pussyfooting around, like, 'Oh, I might fight you soon, so we won't train together.' We just went at it with each other and the next day and the next day.
"I'm that guy, I beef with everyone and when I see them you know what type of beef it is. It's just fight beef, don't take it too personally," Till explained.  "I thought Marvin actually would, but he was super cool. One of the nicest guys I've ever met. Maybe we'll fight one day but I can't say nothing but good things about him after meeting him."
While a Till vs. Vettori bout may well transpire one day, but for now Till has his hands more than full this weekend with the 28-year-old South African Dricus Du Plessis, the last man to defeat European MMA superstar Roberto Soldic.
Comments
comments