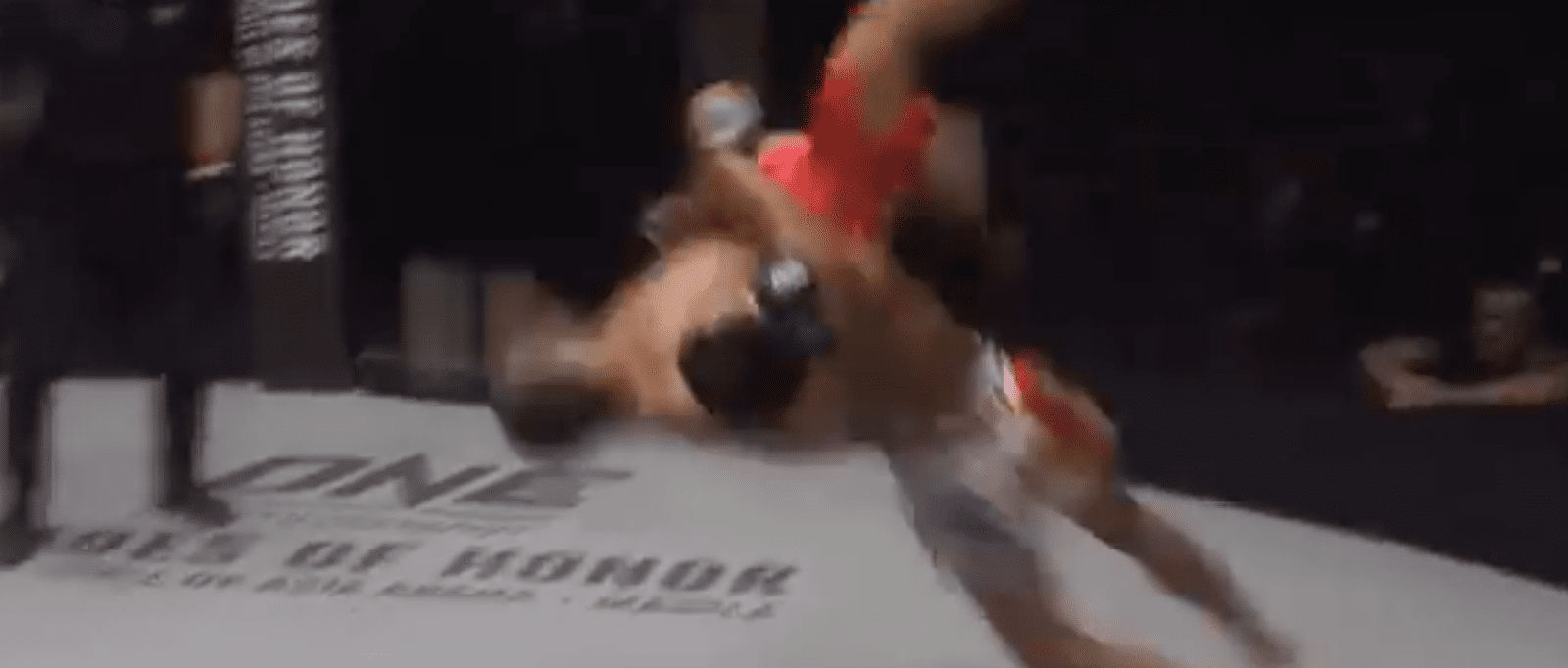 The clip has already done the rounds as one of last weekend's most spectacular MMA moments but what was originally ruled as a victory for Kritsada Kongsrichai will now go down on his official fight record as a disqualification loss.
Kongsrichai, a Thai strawweight, was initially awarded the victory following a suplex which led to a tap-out from his opponent Robin Catalan moments later but, according to a ruling from ONE CEO Chatri Sityodtong, the move was 'illegal'.
Refresh your memory below:
What a slam TKO by Kritsada Kongsrichai ! pic.twitter.com/lArCekYA1K

— Jolassanda (@Jolassanda) March 24, 2018
Looks pretty legit, no? Well, not according to Chatri Sityodtong. The ONE CEO released a statement saying that the victory has been overturned to a DQ loss because Kongsrichai employed the use of an "illegal suplex".
He wrote: "Unfortunately, I have to be the bearer of bad news. While I am a big fan of Kritsada Kongsrichai and his incredible athleticism, the fight against Robin Catalan has now been ruled a DQ. After careful video review of the fight under multiple angles, it has been deemed that an illegal suplex was utilized. At ONE Championship, all variations of suplexes are illegal and any attempt or intent results in an automatic disqualification.
Robin Catalan will now be awarded the victory, and his win bonus. It will also be ruled a loss via DQ for Kritsada Kongsrichai and his official fight record. As a fellow lifelong martial artist, I fully understand that no athlete wants to win or lose under the cloud of a DQ. However, as the leader of ONE Championship, I am here to ensure that safety is the #1 priority at all times for all of our athletes."
Kongsrichai's record has now been altered to 6-4, while Catalan improves to 7-3.
[
MMAFighting
]
Comments
comments