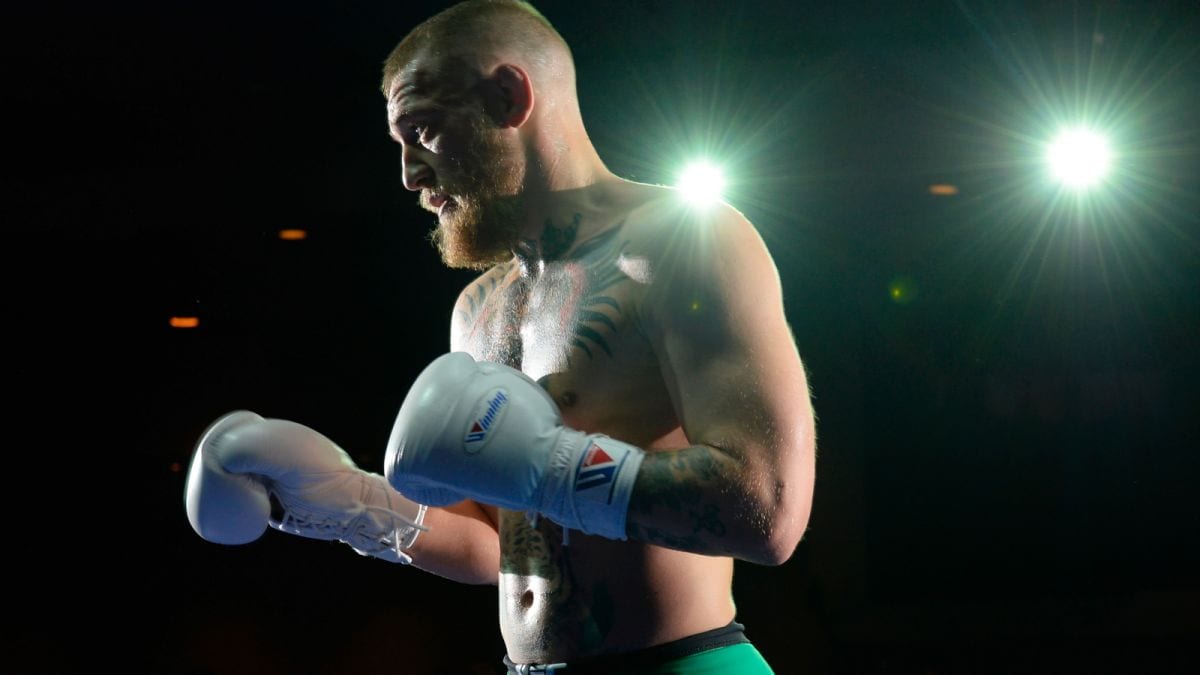 Conor McGregor's foray into boxing brings with it plenty of interesting questions to be answered.
How will Floyd Mayweather cope with the notorious mental warfare that McGregor launches at his opponents? How will McGregor overcome the defensive brilliance of Mayweather? Or — and this is perhaps the most important — how will the UFC champion's mixed martial arts skills translate into the individual are of boxing?
According to former Olympic medalist Tony Jeffries, who has seen the Irishman's handiwork in the gym first hand, they'll translate just fine.
Jeffries, who won a bronze medal in boxing at the 2008 Olympic Games, was in Los Angeles last year when McGregor sparred Chris Van Heerden in preparation for his rematch with Nate Diaz. Because of that ringside seat, Jeffries feels confident in telling doubters they're wrong about any suggestions McGregor is lacking in boxing skill.
"I was there for the spar and have been there for many spars and they have been competitive, certainly not one way like everyone is making out," Jeffries said, speaking with Sky Sports. "People see McGregor take a punch and they jump on him. Van Heerden is a world class boxer though, always in great shape and McGregor gave him problems in there.
"If I came in and saw him sparring and never knew who McGregor was, I would think he was a high-level professional boxer, not a mixed martial artist or a novice boxer. I thought this guy can fight and box."
Much has been made of the differences between striking for boxing and mixed martial arts. Some point to the glove size, head movement and footwork as huge factors that mean the two worlds are far apart.
For Jeffries, however, there is one factor that can't be overlooked — the left hand of McGregor.
"The one thing that I was very impressed with when I saw him spar was his athleticism, his elusiveness and the way he comes back with that counter left hand," Jeffries said. "Even when not in training camp and at full fitness, he still has that potent weapon."
Conor McGregor faces Floyd Mayweather on August 26. A media tour spanning multiple cities is set to be announced in the near future.
Comments
comments