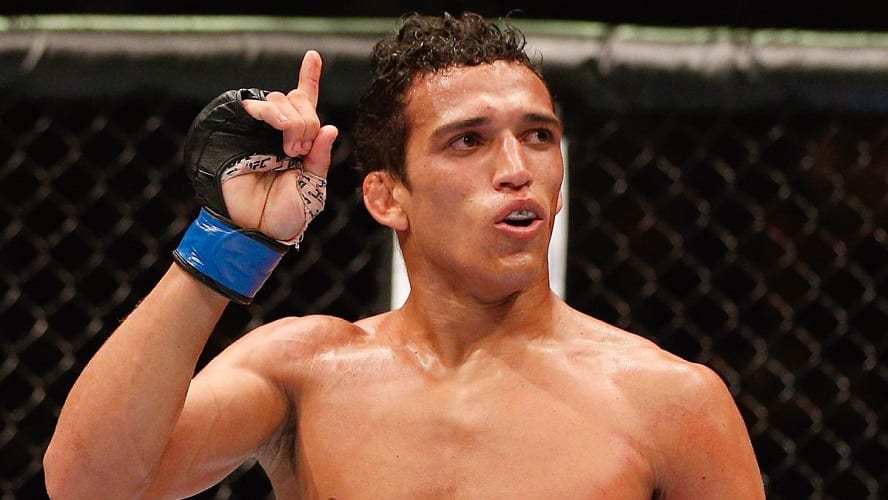 Charles Oliveira says that he will reclaim the UFC lightweight title in October ahead of a date with Conor McGregor in Brazil early next year.
Oliveira, who owns one of the longest unbeaten runs in the UFC, will attempt to regain the UFC 155-pound title he lost on the scales ahead of his emphatic victory against Justin Gaethje earlier this year when he takes on Islam Makhachev in Abu Dhabi on October 22, and speaking to ESPN, the Brazilian star said that he is focused on what would be a gigantic title fight against McGregor when he returns from injury.
"I like the narrative. It would be perfect," Oliveira said of his ambition to fight McGregor. "We've been asking for this fight in Brazil so hopefully, it works out. I really do [think it will happen next year].
"I'd like to leave the Octagon already knowing who I'd be fighting next," he added. "I'd advise him to take very good care of what words he uses [in Brazil], especially when referring to me."
Oliveira has been in impeccable form in the Octagon in recent years, claiming decisive victories against the likes of Gaethje, Dusin Poirier, Michael Chandler, Tony Ferguson and Kevin Lee in his winning streak which dates back to 2017. McGregor, meanwhile, remains on the shelf as he recovers from the leg injury he suffered last summer, and recently accepted a role in the remake of the 1980's classic 'Road House'.
Comments
comments