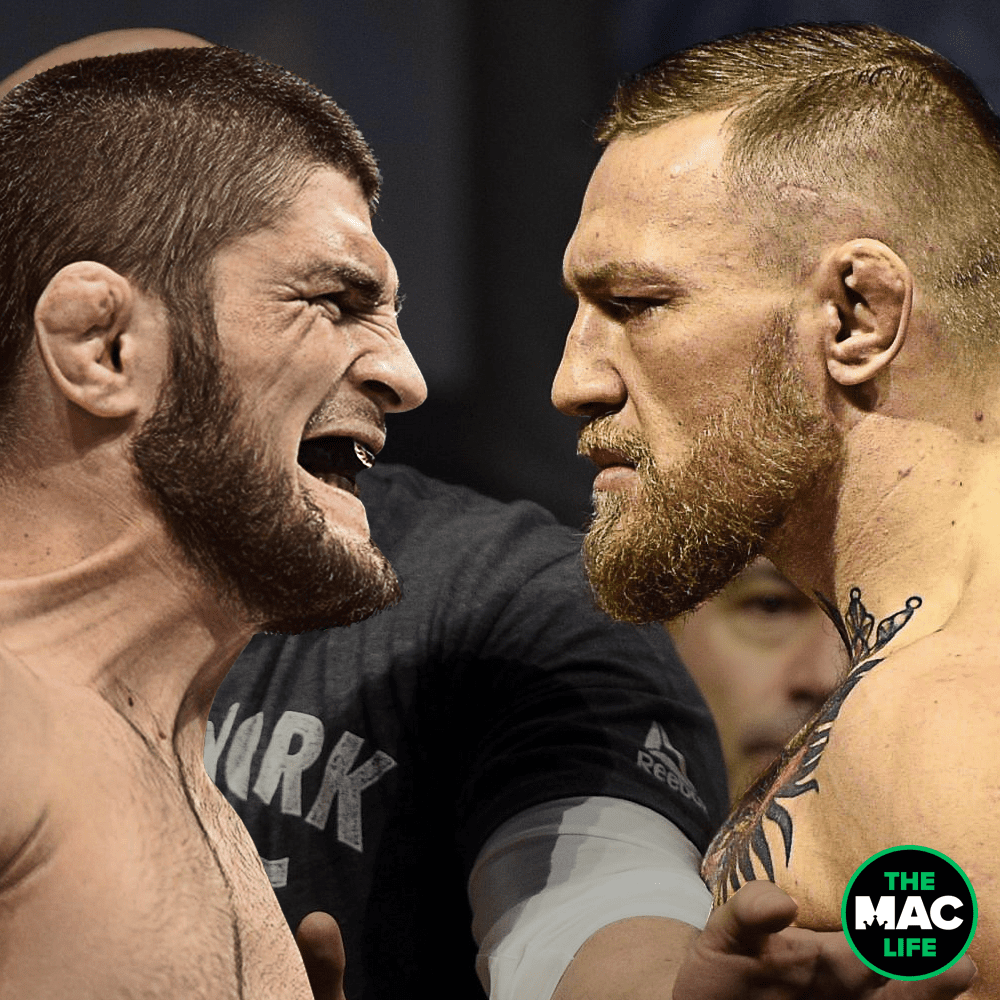 Conor McGregor will return to the UFC Octagon and fight Khabib Nurmagomedov for the UFC lightweight title at UFC 229, October 6 in Las Vegas. It has all the potential to be the biggest mixed martial arts contest of all time.
The news was announced today at a press conference in Los Angeles. Both McGregor and Nurmagomedov were not in attendance.
The reveal brings about the culmination to months of speculation.
McGregor and Nurmagomedov have long been linked to each other, both in part to their contrasting fighting styles and the huge support from their respective nations. When McGregor claimed the UFC lightweight title at UFC 205, it had seemed the pair were on an inevitable collision course, with many touting the fight as the most anticipated in lightweight history.
Then earlier this year what had previously been a sporting intrigue took on an additional edge, as in the same weekend Nurmagomedov won the 155-pound title McGregor never lost in the cage, the infamous Brooklyn bus incident took place, bringing to light an apparent personal feud between the two. Though the reasons behind that altercation have yet to be fully described to the public, it's clear Nurmagomedov and McGregor have a huge level of disdain for one and other — something that will no doubt be expanded upon as the fight approaches.
The announcement also marks McGregor's much discussed return to mixed martial arts. Having last fought in the cage in 2016, McGregor went on to box Floyd Mayweather last August the biggest sporting event of the year. While some viewed McGregor's financial success in that contest as evidence he wouldn't compete in the UFC again, reports have suggested the Irishman has been keen on a comeback for some time, and had been training with eyes on a contest in May.
Instead, in just nine weeks time, McGregor and Nurmagomedov will meet in the Nevada desert to settle their score.
–
Comments
comments