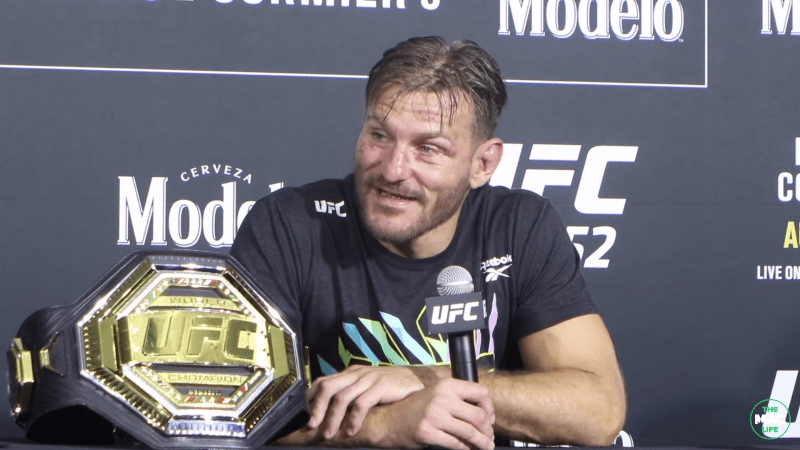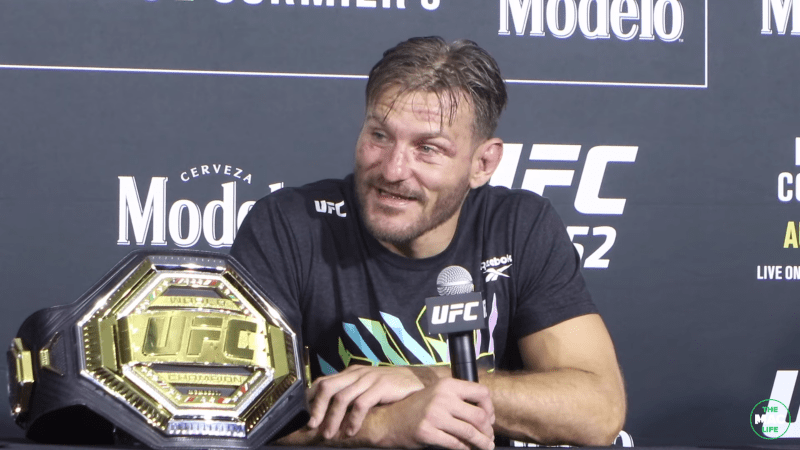 Stipe Miocic is keeping his mind inside the cage ahead of this weekend's showdown with Francis Ngannou, and not outside of it.
Ngannou revealed on his vlog recently that UFC welterweight champion (and fellow fighter of African extraction) Kamaru Usman will be in his corner this weekend, presumably to offer some grappling advice throughout the fight to correct issues which Ngannou experienced in his first meeting with Miocic three years ago.
But for Miocic, a man known for his grit and determination, anything outside the cage throughout their five-round fight in Las Vegas Saturday night is unimportant.
"They're friends too, and I think Usman's a great champion and its great to have him in (Ngannou's) corner. Good for him," Miocic said to Morning Kombat.
"I don't know (how much better his grappling is), we'll find out. If it happens, I'll let you know if we get down there. Wherever it goes, if it stays on the feet I'll be fine, if it goes to the ground I'll be fine. Nothing's going to change. I have a great gameplan, I'm conditioned, I'm ready, I'm doing everything I need to do to win this fight, which I will."
Of course, Ngannou's form heading into the fight is fearsome. He has wracked off four straight knockout wins, all in around three minutes of combined cage time — and Miocic knows that if he is to avoid defeat, he will have to be wary of Ngannou's power.
"I don't like losing. I like winning, and I think with training over the years, you mature and you learn and you experience things… Over the years you just learn yourself and you get to know yourself and you get to understand what you can do more," Miocic said.
He hits hard, no question. I think he does bring the power, but if I keep my hands up and chin down, I'll be good. I already know I'll get hit, it's a fight. Unfortunately I get touched up easily, so you can flick me and I'll probably bruise. He does hit hard, but I just gotta weather that storm and I'll be good."

Comments
comments