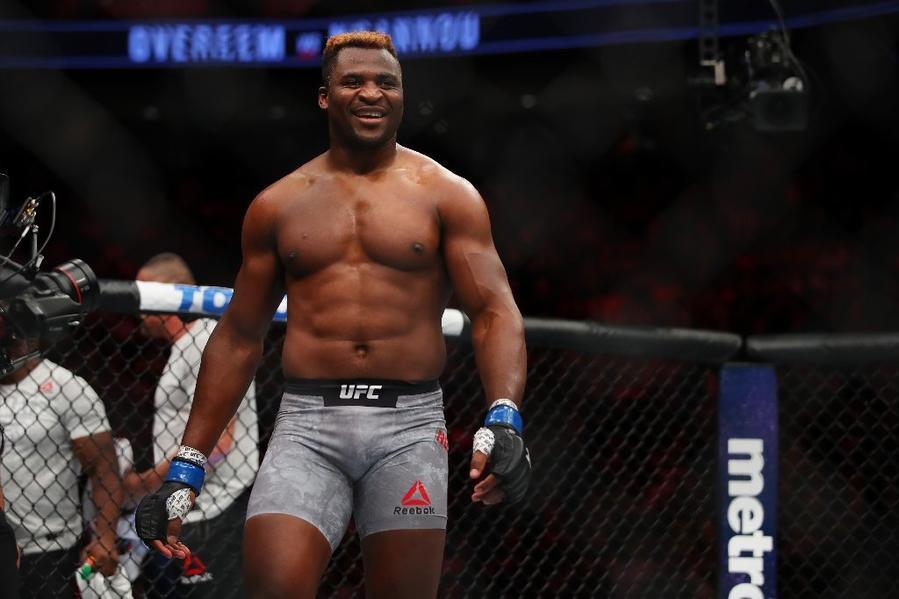 After graduating to a UFC heavyweight world title shot on the back of his concussive striking, Francis Ngannou's grappling and conditioning were blamed for his tepid performance across five rounds in his first bid at the world championship against Stipe Miocic three years ago. 
On that occasions, the wily Miocic elected to decide where the fight would take place (with much of it taking place on the canvas) in a performance which thoroughly stifled Ngannou's attacking instincts. Now, four knockouts in around three minutes of cumulative cage time later, Ngannou is back to again attempt to seize the title belt from Miocic's waist — and his team say that the shortcomings which led to his defeat last time around have been adequately addressed.
"I think he understands at this level, the title level, you're not going to just cut through everybody like they're soft butter," his coach Eric Nicksick told MMA Fighting. "There are guys out there who are going to look to outsmart you. They're going to have a better fight IQ. His approach to that fight [against Stipe], in a lot of ways and he'll tell you this by his own admission, he thought he was going to just walk in there, knock him out and take the belt.
"Unfortunately, you're fighting Stipe Miocic, arguably the greatest to ever do it, he's not going to make it that easy on you. It's not like that at this level."
View this post on Instagram
Ngannou's striking is arguably the most feared in all of mixed martial arts but as the first fight proved three years ago, it takes more than that to flummox the UFC's most successful heavyweight champion in history but Nicksick says that the defeat in the first outing has made Ngannou a better fighter today.
"Sometimes you need those Stipe Miocic ass whoopings and the Derrick Lewis fights to really make you understand who and what you are but also to make you understand what you're capable of overcoming," Nicksick said. "So all those things are the maturations of this man's career but when you boil it down and look at everything this guy's been through, this is kind of one of those parallel storylines for what he's gone through in his life.
"The rejections, how long it's taken to actually get here, to get to Europe, to travel across Africa, he was told no or rejected many times but it's his perseverance or his resiliency that kind of makes him who he is. It wouldn't have right if he didn't have a hiccup to get there. A little push back. It shouldn't be that easy for him. I'm glad we have the rematch. I'm glad we have the time and he really had to right the ship to get back in there and do it again."

Comments
comments