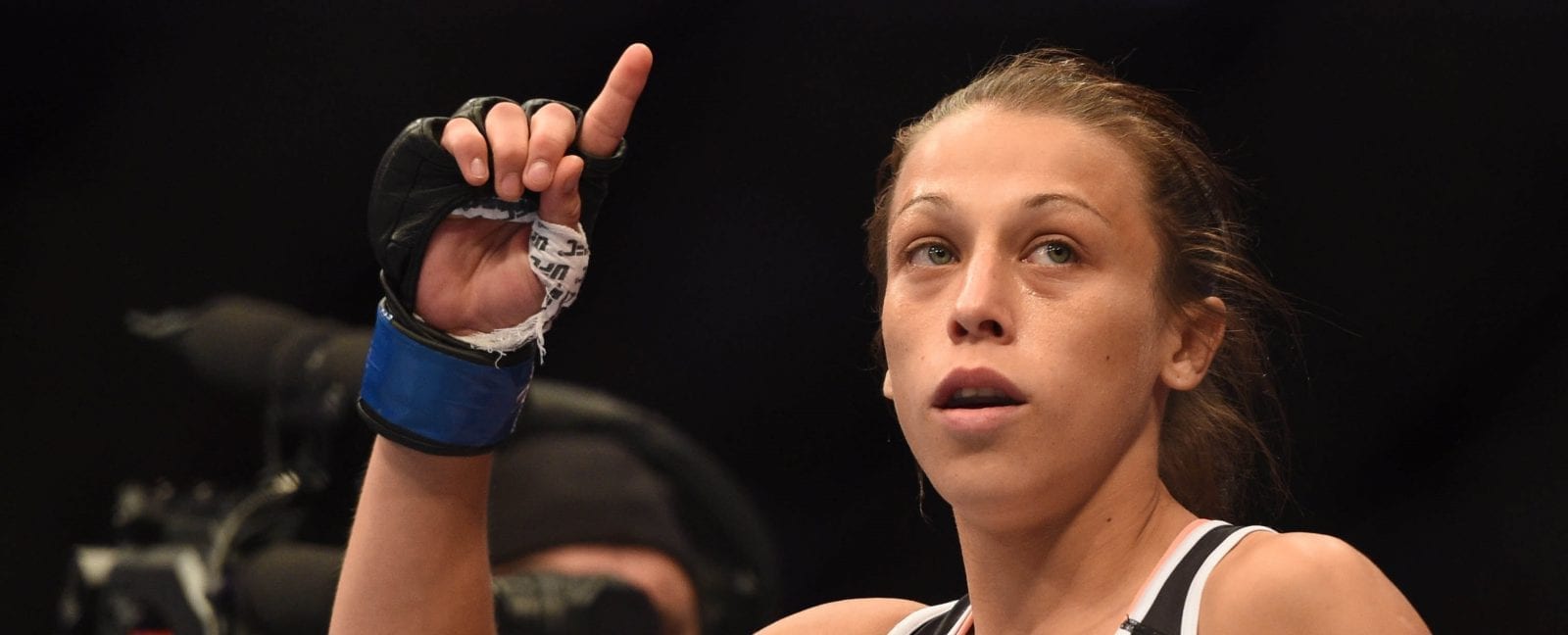 While some fighters might have sympathy for former UFC strawweight champion Joanna Jedrzejczyk's terrible weight cut prior to UFC 217, where she lost her title to Rose Namajunas in a stunning defeat, Justin Gaethje isn't one of them.
The UFC lightweight, a training partner of Namajunas, instead believes Jedrzejczyk is actually showing signs of her lacking mental fortitude. Even if she did suffer through a tremendously difficult weight cut, Gaethje believes the former champ should have kept it to herself.
"I don't know her or what happened to her, so I can't judge her for it. I think she's weak-minded for saying it, even if it is true," Gaethje said, speaking with MMAFighting. "It's her own business. And no matter what, it could be true to the core and you could have proof, who's going to [care]? Like, I'm not going to support you. Okay, whose fault was it? At the end of the day, whose fault was it? It was your fault. Do you have a scale at your house? Then you get to step on the scale every single morning, just like every single one of us do. We worry about our weight the whole camp, and I've never had a nutritionist help me in my entire life.
"I made weight in college eating McDonalds every day. It's willpower. You either fucking do it or you don't do it. Like, the nutritionist does not cut the weight for you. And yeah, it could be detrimental to your performance, so if she did cut a tremendous amount of weight, then I'm sure that she suffered tremendously, and I am excited to see Rose fight the best Joanna whenever she doesn't fuck up and fuck her weight cut up."
For what it's worth, Jedrzejczyk's actions are of a woman who believes in what she says. After losing her title, she fired the portion of her management responsible for the weight — even though she had a close personal bond with them.
So, now for the rematch. The narrative has become whether or not Jedrzejczyk's weight cut was the defining factor in her lackadaisical performance on that night in New York. For Gaethje, even if Jedrzejczyk comes in at full strength, it can't change the difference in skill set.
"Anybody in the top-five can beat each other on any given night in this sport," Gaethje said. "So I think she has a possibility [to win], but I don't think — she can't just go and change her whole [style]. She can't change the way her feet move. And Rose beat her because of the way her feet move, because she could time the way her feet move, and Rose is going to do the same thing with her feet.
"She'll get her reaching, and then she'll get her overreaching, then she'll come in while she's overreaching and capitalize. There's no other way for it to go."
Comments
comments