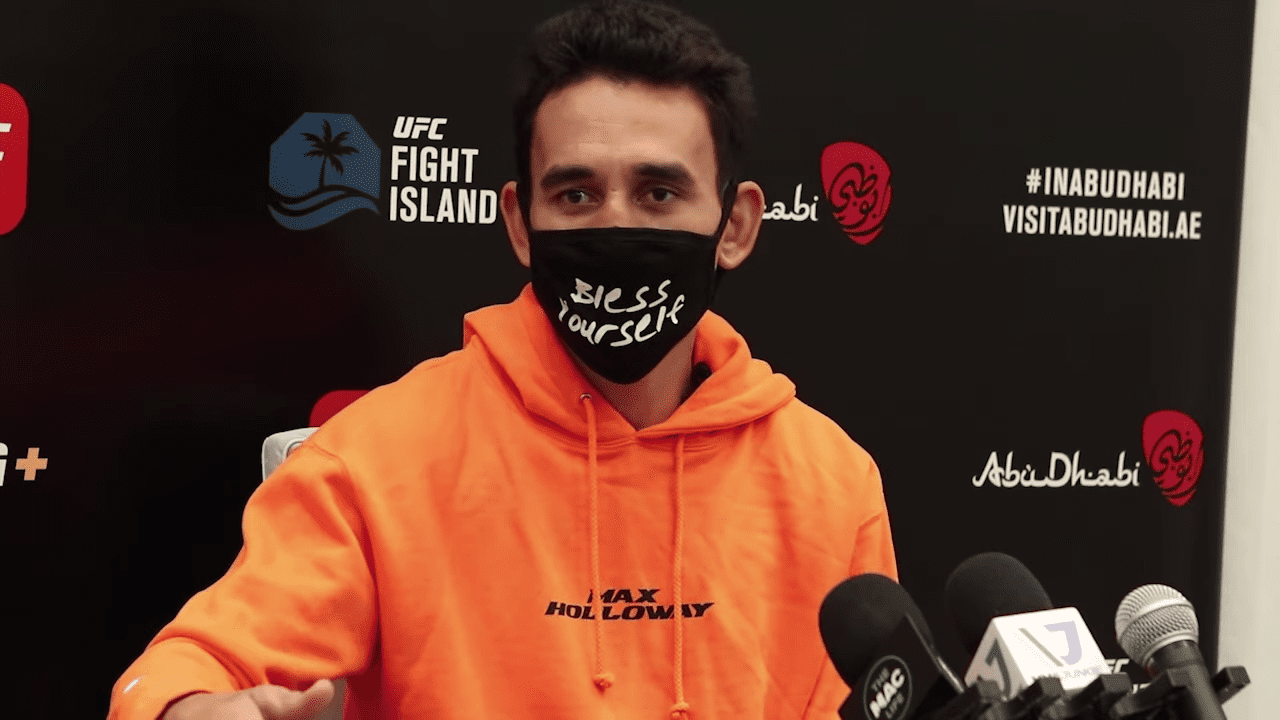 It is fair to say that Max Holloway didn't get the result he was expecting against Alexander Volkanovski on Saturday night, but the former UFC featherweight champion has urged his fans to stop harassing people online who don't think the result of the fight was a 'robbery'.
Australia's Volkanovski was awarded the split decision win in what was a razor-close fight between the two 145-pound standouts but it was the Hawaiian who started the quicker of the two, dropping the champion in each of the first two rounds. Volkanovski rallied in the latter part of the fight to the point that — in the eyes of two judges at least — he was awarded the win.
Almost immediately, the rancour began online. Cries of 'robbery' were pulsing through social media timelines everywhere, perhaps amplified by Dana White's comments in the post-fight presser when he used similar language to express his view that Holloway was the rightful winner.
Social media being what it is, this has led to some people reporting that they have received vile, aggressive messages from people who thought Holloway was 'robbed' — particularly aimed at people who think the scorecards were correct
And Max isn't having it.
Life isn't fair. It's even more unfair for many many other people in the world than it will ever be for me. People are unemployed right now with no end in sight and it's not their fault.

— Max Holloway (@BlessedMMA) July 13, 2020
It is what it was. Nothing changed for me as a fighter. We proved our point. I still have my five belts at home. I'm 28 and healthy. Blessed era continues. Bless yourself 🤙🏻

— Max Holloway (@BlessedMMA) July 13, 2020
"Just landed in Vegas for another quarantine and was told some guys in the media are receiving threats for saying my fight was not a robbery. This is not ok. I appreciate everyone who wants to ride for me but that ain't it," Holloway wrote.
"Life isn't fair. It's even more unfair for many many other people in the world than it will ever be for me. People are unemployed right now with no end in sight and it's not their fault. It is what it was. Nothing changed for me as a fighter. We proved our point. I still have my five belts at home. I'm 28 and healthy. Blessed era continues. Bless yourself."
Comments
comments