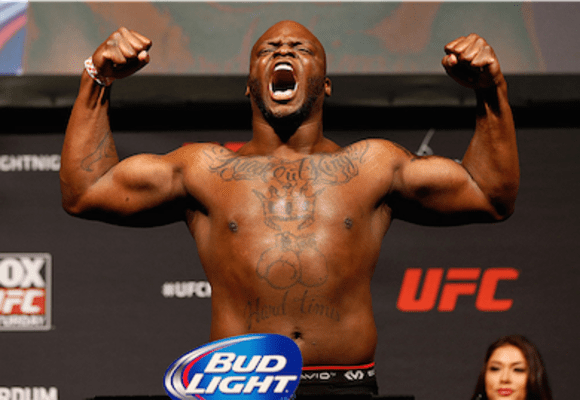 To fight fans excited by the prospect of heavy leather being thrown are frothing at the mouth ahead of this weekend's heavyweight clash between Francis Ngannou and Derrick Lewis at UFC 226 in Las Vegas.
Ngannou, the African immigrant with dynamite in his fists, came up short in his title shot against Stipe Miocic last January, being outpointed throughout by the savvy Miocic but in Lewis he will face a pugilist with a similar mindset to him — someone who swings heavy hands until his opponent goes asleep.
But while this is something of a fantasy match-up for some fans, Lewis doesn't quite see the appeal.
"It's just his punches. I don't have to worry about nothing else. None of his kicks or anything, not his grappling. Just his punches. That's about it," Lewis said via MMA Weekly.
"I'm not impressed with nothing. Of course he hits hard. We all hit hard in the heavyweight division. It just takes one punch from either one of us. I think it's more than that. You've got to be really well rounded in this sport. It's mixed martial arts. It's not just boxing."
Lewis says that he doesn't necessarily expect improvement from Ngannou but hopes that a more dangerous version of the Cameroonian than appeared against Miocic in January makes the walk in the T-Mobile Arena on Saturday night.
"I believe he's going to come out with something to prove, show everybody he's got better cardio and more well rounded to defend takedowns and all that on point," Lewis said. "Hopefully he comes prepared. More hungry than he did then he did his last fight."
Comments
comments