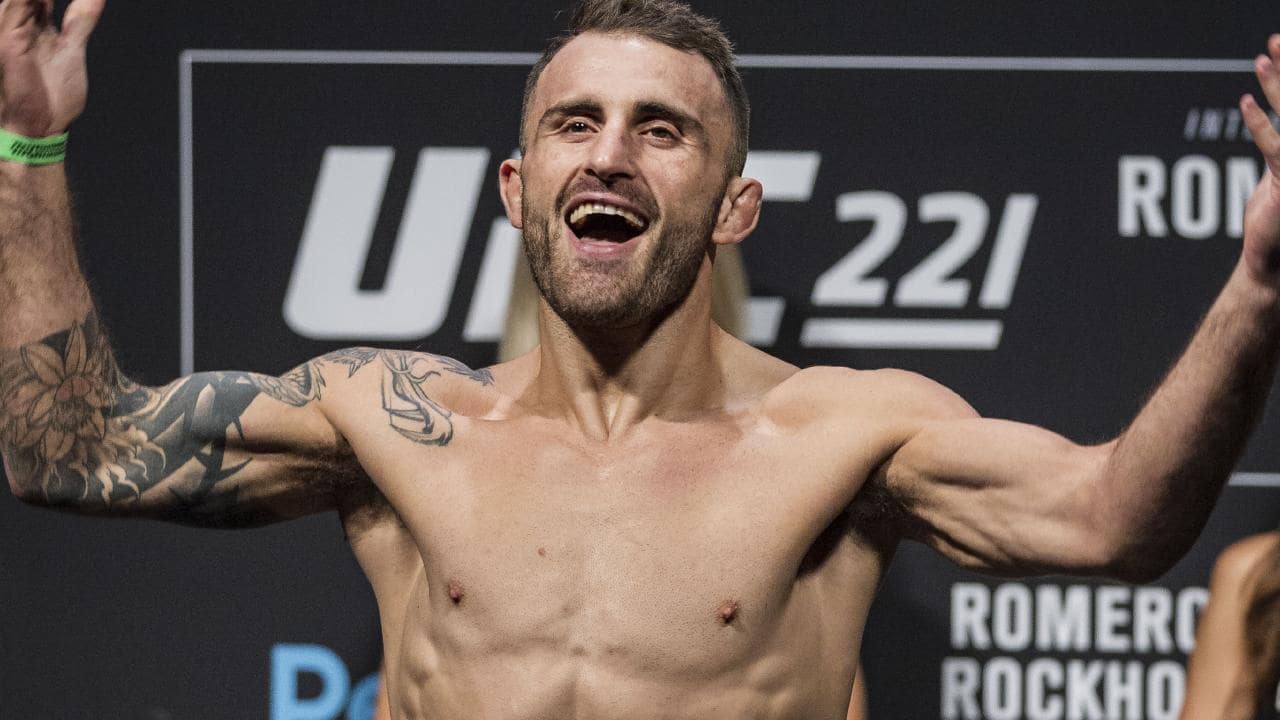 UFC featherweight champion Alexander Volkanovski says that any talk of him defending his 145-pound title against former champ Max Holloway in Perth, Australia in June  at UFC 251 is off the table due to the coronavirus pandemic currently sweeping the globe.
Contracts had not yet been signed for the widely speculated rematch of the Australian's December 2019 win against Holloway but Volkanovski says that the travel restrictions and quarantine advice offered by various governments across the world means that preparations are next to impossible.
"We'd [Volkanovski and coach Joe Lopez] come from America, and even though the [self-quarantine] rule wasn't in yet, we decided to not train with others; so we just trained with each other, we just hit pads and were doing whatever we could," he said via ESPN (h/t Bloody Elbow).
View this post on Instagram

Sometimes the excuses not to are the reason why we have to!!

"We didn't go and do any strength and conditioning at the other place [gym]; I'm trying to take all the precautions I can because coming from America they were saying you were higher risk. So even though we didn't have to [self-quarantine], we thought it was best to do that. And we've been doing that ever since."
However, self-quarantining doesn't quite lend itself to preparing for a world title defence against an elite athlete.
"I'm in a weird position where I'm being quarantined; not being able to train properly; not being able to get over to New Zealand … so are we still going to be doing that card?" Volkanovski explained. "I just don't think that's a good idea for me, especially coming off a broken hand. For me to try and overcome an injury and then go into a camp, and not be fully prepared in the camp, it's not a good idea. So I don't think the Perth card will go ahead, but if it does I don't know the chances of me being on it."
Comments
comments