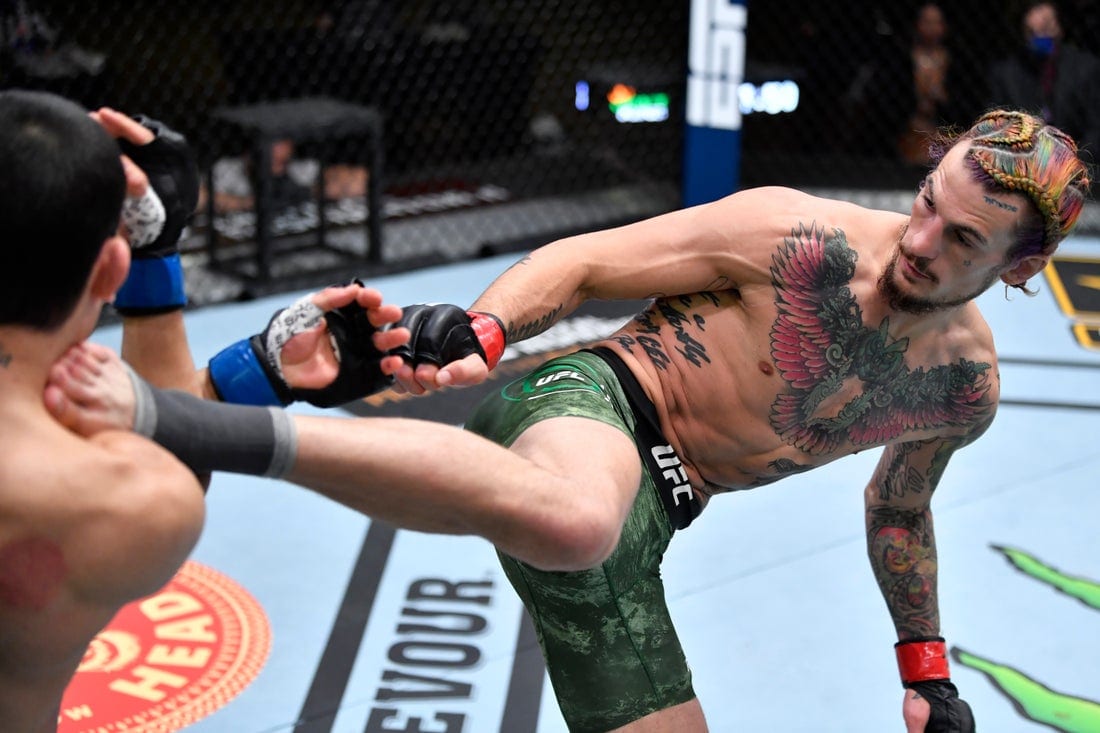 Conor McGregor's achievements in mixed martial arts are unparalleled, according to UFC bantamweight Sean O'Malley.
The 27-year-old O'Malley will look to score what would be by far the biggest win of his young career later this month in Abu Dhabi when he takes on the Russian former world champion Petr Yan in a fight which promises to launch O'Malley's career to the next level should he have his hand raised at UFC 280.
O'Malley has long been considered a potential superstar since he made his way onto the main UFC roster via Dana White's Contender Series and has posted a very respectable 7-1-1 record in his five or so years with the company. But despite all of his successes, O'Malley has suggested that it would take a great deal more to come close to rivalling Conor McGregor's impact on the sport.
The Irishman, a simultaneous two-division champion in both Cage Warriors and then the UFC, remains without doubt the biggest star in the history of the sport, and is credited with helping the UFC and MMA as a whole thrive as it emerged from a niche combat sport into a legit multi-billion dollar industry.
And even with McGregor remaining on the sidelines as he recovers from last year's leg injury, O'Malley says that McGregor's impact will never be equalled.
It's crazy to look back on him, like when he first got in UFC, when he first fought Dustin Poirier. It just reminds you. It shows you. That's why that motherf**ker is so big," O'Malley noted on his YouTube channel.
"Just his character at the beginning was so fun and entertaining. He's the G.O.A.T. Maybe not G.O.A.T. When it comes to skillset, it's hard to say who's the G.O.A.T. Like, who's the best, it's hard to say," he added.
"When it comes to who's the G.O.A.T., who really blew up the sport, who really took it to the next level, who is the most entertaining, who captivated the most people, Conor is the G.O.A.T. And not even anyone really that close."
Comments
comments