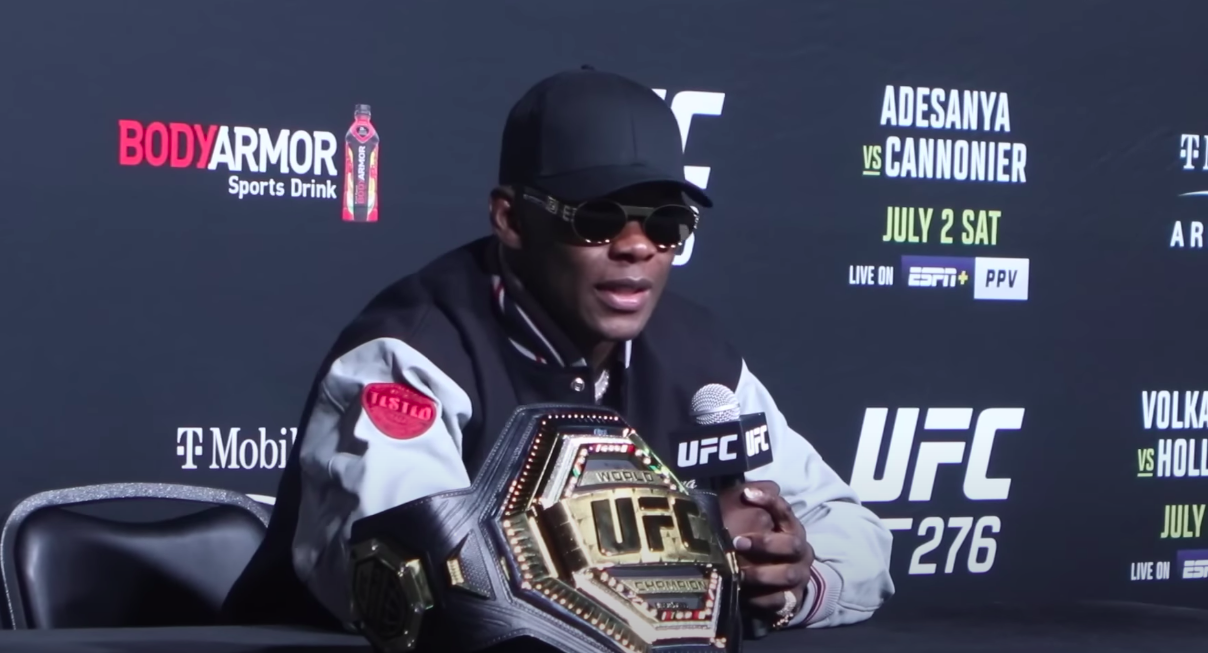 Israel Adesanya got the job done against Jared Cannonier in the UFC 276 main event but 'The Last Stylebender' still faced criticism of his performance in the headline fight which topped International Fight Week in Las Vegas.
Adesanya won a clear cut decision against Cannonier after five rounds, remaining unbeaten at middleweight in the process but speaking immediately after the fight to the media he stated that he felt he had an 'off night' in the cage.
And while an Israel Adesanya 'off night' is still good enough to win against a top contender under the bright lights of the T-Mobile Arena, the fight extends his run to four fights without claiming a finish in the cage — with has last TKO or KO victory coming against Paulo Costa back in September 2020.
However more than a week removed from his performance and after dissecting the footage, Adesanya says that he is more appreciative of his showing that he appeared to be immediately afterwards and added that the criticism he has received in some quarters isn't sticking to him.
"I rewatched it two days after the fight and I watched it once, that's all I needed for now. I was just happy with the performance," Adesanya said on on personal YouTube channel, as transcribed by MMA Fighting.
"I wasn't ecstatic about the performance, but I was happy with it. It wasn't what people were trying to make it out to be. I didn't really take my foot off the gas too much. The only time I wasn't able to was when he held me against the fence. I broke away when I needed to and kept on fighting, as soon as I broke away.
"I'd normally just keep on him straight away because I know he's tired from holding me, because I could feel his squeeze just holding me… When he weakened, I got away and put pressure on him straight away, trying to create openings. I just wasn't able to create the ones that I needed at the time. But yeah, these things happen."
He added that when fighters who have been as dominant as he has fail to set pulses racing in certain fights, it can lead to a wave of criticism — but much of it is not justified, and he cited the likes of Georges St. Pierre and Anderson Silva as evidence of this.
"Look at how we speak of them now," he said. "But right now I'm in it. People can't see the forest for the trees. This is a thing that happens a lot. People can't see the forest for the trees so they throw their toys, shake their rattles or whatnot, but you go down the line, when all is said and done, when my career is finished, we'll see who was the guy.
"Eugene [Bareman] said it the best, these spectacular knockouts will come. These marvelous finishes will come, but right now it's about playing the game, and I played the game very well. I hit the guy and didn't get hit much. I feel we're doing just what we need to do."
Comments
comments