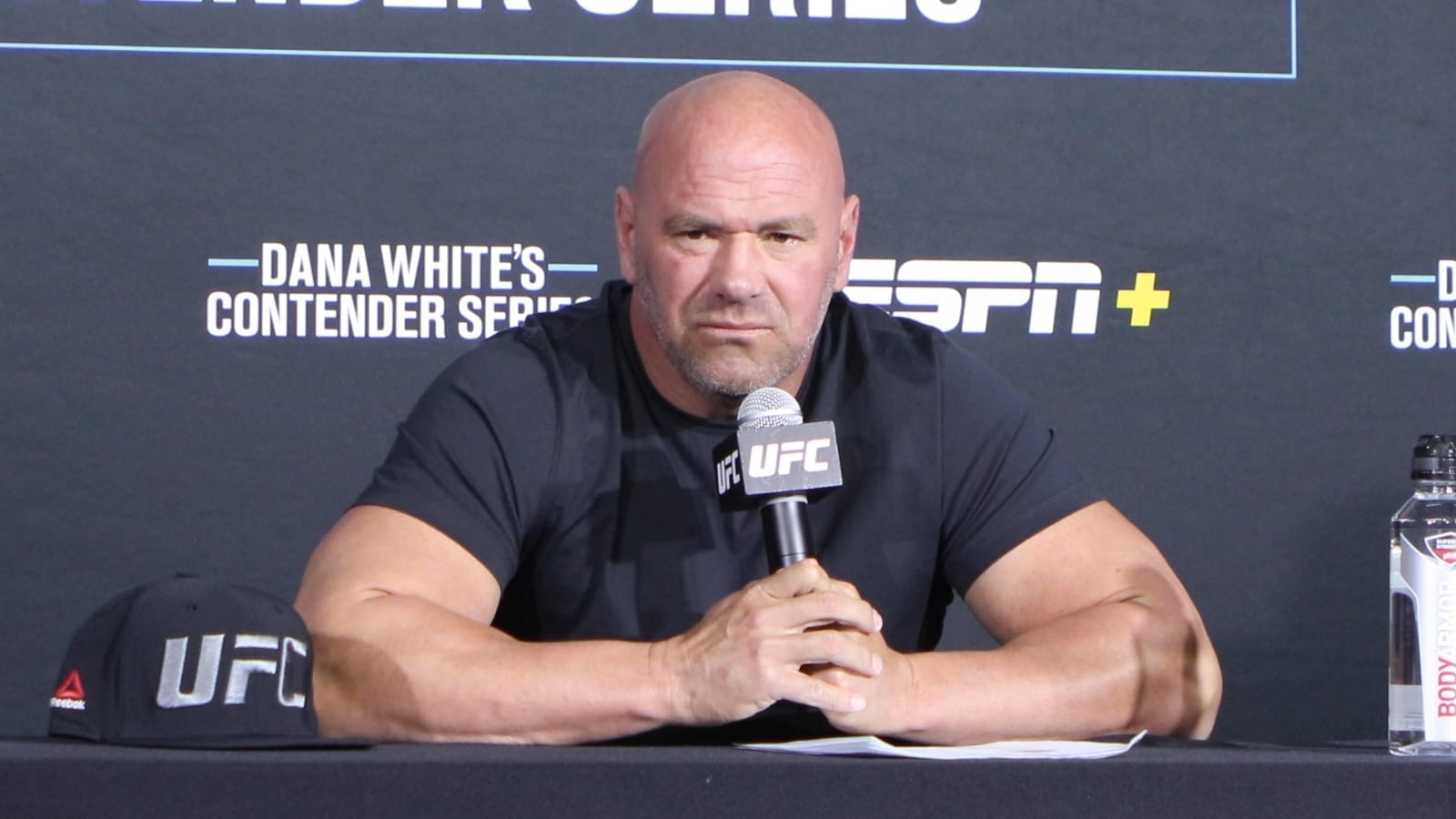 Maybe it's the thrill of the hunt but Dana White does seem to be invested in his ongoing battle with illegal streamers.
White announced recently that 2021 would be the year in which pirates offering his product for free online would be chased down and punished, likely in reference new legislation in the United States which makes the concept of illegal streaming a felony. He initiated a new plan devised at catching (some) of them ahead of last month's UFC 257 — and says this time around, at UFC 258, that his plans are making an impact.
"Not a lot of them were streaming tonight," White told the media after UFC 258. "We were going to go after one of the big ones tonight, and they did not stream tonight. So we'll keep doing what we're doing."
White's plans do some to be having a difference. One high profile streamer announced in advance of UFC 257 that he wouldn't be hosting the event and instead published details on how to order the fight card legally. The cost of pay-per-views in the United States has risen to a mammoth $69.99 on the ESPN+ platform, a move which prompted outcry from some fans who say that they are being priced out of following the sport.
The move to increase the price was also criticised at UFC 257 after faults within the infrastructure meant that legitimate paying fans were locked out of the first two fights on the card, leading to ESPN+ issuing partial refunds.

Comments
comments