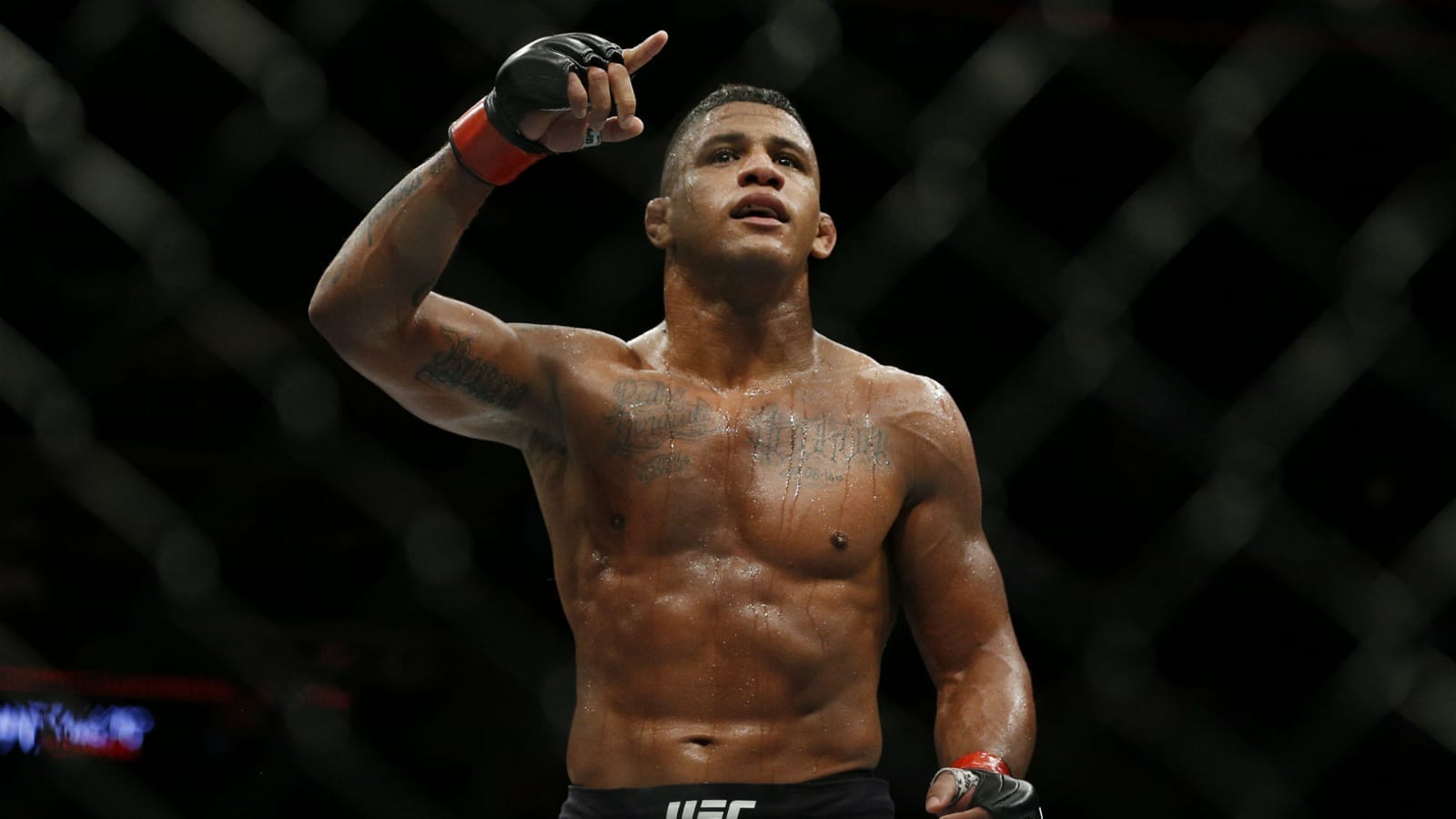 For Gilbert Burns, it was all going so well until it wasn't.
The Brazilian submission specialist displayed his much-improved stand-up game in the opening seconds of Saturday's fight against welterweight champion Kamaru Usman, knocking him to the canvas with a clubbing blow in the opening seconds of their UFC 258 main event. Ultimately though, it would be Usman's jab — apparently honed by Trevor Wittman — that would be the fight's most telling technique.
Burns, though, has regrets, and says that he got too excited at the beginning of the fight after his initial success.
"I have so much respect for my guy, Cody Garbrandt … I just went the same way," Burns said. "As soon as I saw he was hurt, forget about the strategy. I just went for the kill.
"He stayed disciplined. He's not quick. He doesn't hit that hard. But he's friggin' disciplined. And for me, it was the opposite. I got over excited, loaded up on my punches, and that was my mistake."
View this post on Instagram
Now, with an enforced return to the drawing board in his immediate future Burns says he wants to draw inspiration from another welterweight fighter who had a topsy-turvy road to the world title.
"The way I see it right now, I just want to do it like Robbie Lawler," said Burns, "[Lawler] was the only guy, if I'm not wrong, that lost to Johnny Hendricks and then just got right back, fought again, and became a champion. I hope I don't get a crazy suspension, and I go back and rest, stay with my family a little bit. I just want to fight as quick as I can. I know I can do it, and it was almost done, but I cannot make those mistakes and become a champion."

Comments
comments