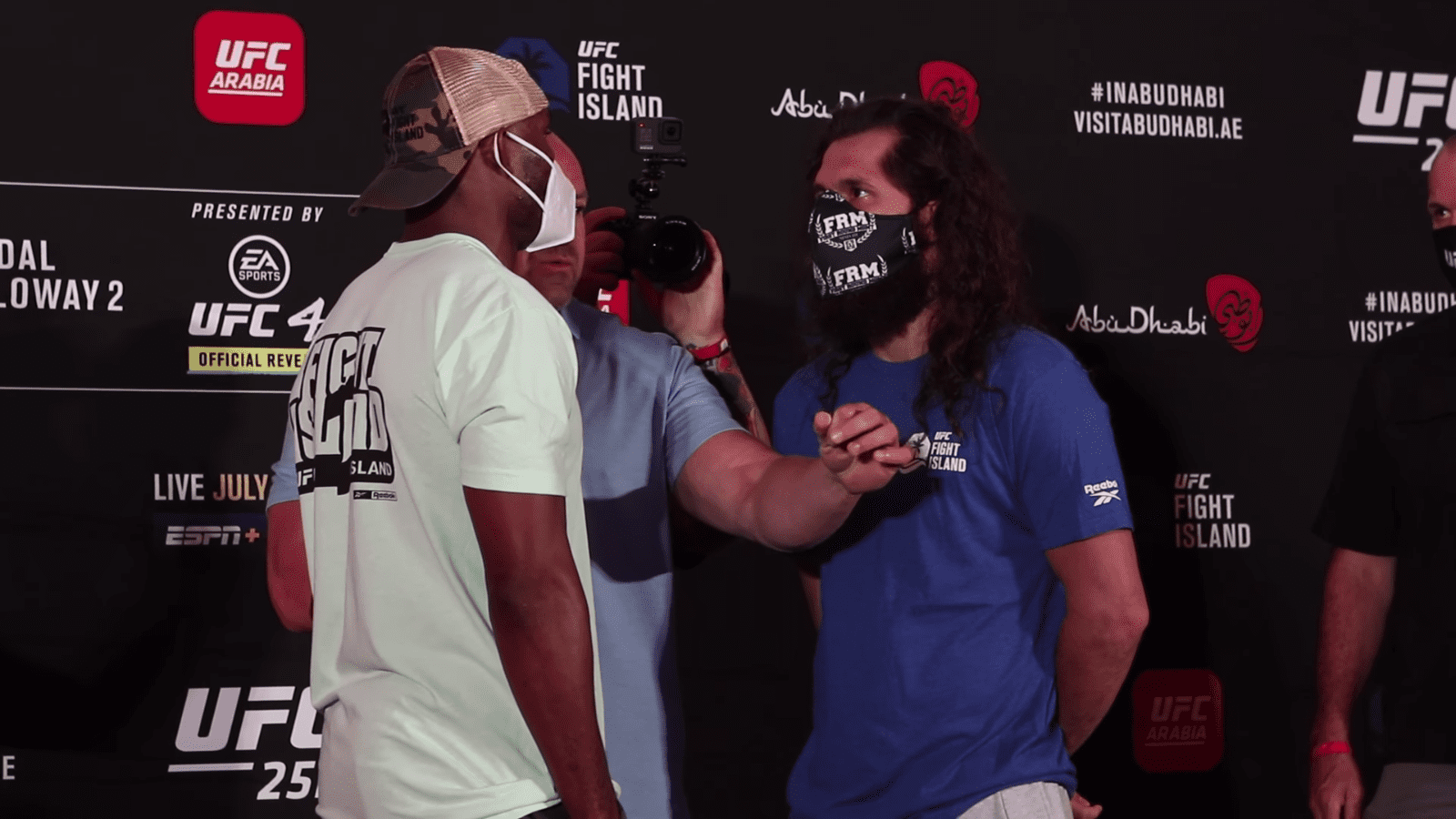 Jorge Masvidal isn't putting much stock in Kamaru Usman's threats issued on Saturday in the wake of his welterweight title defence against Gilbert Burns.
'The Nigerian Nightmare' broke new ground at 170-pounds with his third-round TKO win against the Brazilian fighter, eclipsing Georges St-Pierre's record for consecutive divisional victories in the process (13). He said afterwards that he would like his 14th win to come against someone who has already appeared on his list of victims, Jorge Masvidal.
"We got this little street thug calling himself Jesus," Usman told Joe Rogan after his win. "He's thinking he is Jesus. And you know Joe, we tried to make that fight several times. They tried to make that fight. But he kept backing out. The only reason this man took the (previous) fight is because it was on six days notice and he had a built in excuse.
"And he is still running his mouth talking about he broke my nose and stepping in on six days. Give him three weeks and he is going to do something. Guess what? It's not done. I will give you a whole training camp. I guarantee you won't sign on that dotted line because this time I'm going to finish your ass."
Game plan to putting me in a "coffin" hug and toe stomp 😂😂 who is this guy fooling? He 👃🏿's #theresurrection https://t.co/Yh3N1ZgQTY pic.twitter.com/j6DiqOgOtx

— Jorge Masvidal UFC (@GamebredFighter) February 14, 2021
However, responding on Twitter Masvidal wasn't overly-complimentary of the skills which have brought Usman to the top of the welterweight division, and he fired back by suggesting that the champion has little more than stalling tactics in his arsenal — though the jab he displayed consistently against Burns does suggest otherwise.
Either way, it seems like some closure might soon come to this particular rivalry after their last fight which Masvidal accepted on just six days' notice. And Usman is seemingly keen for there to be no excuses this time.

Comments
comments