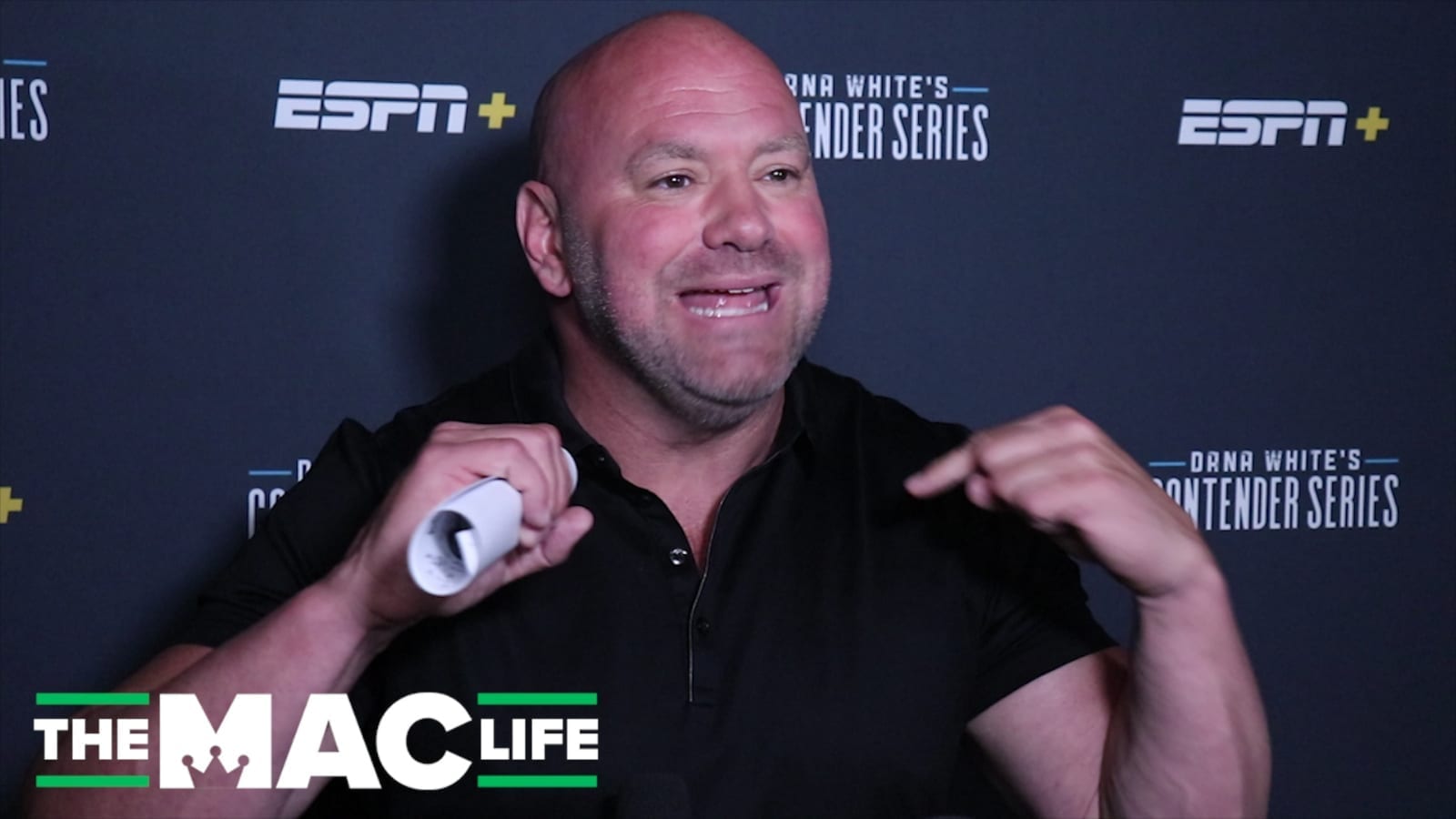 The hammer blow which has accompanied the worldwide coronavirus pandemic has been felt in all sectors as numerous companies across the globe lay off staff in an attempt to mitigate the financial cost of the closure of several major businesses.
In the United States the shutdown has led to severe economic shortages. Traditionally strong companies like Boeing have felt the pinch following the sharp downturn in international travel, and has left them requiring assistance from the US government to help pay their bills.
Job losses are happening at a rate thought impossible just weeks ago — just not in the UFC according to Dana White, who reacted angrily to a report by Forbes that the company could be forced into their own penny-pinching measures.
"Nobody's getting laid off; it's not gonna happen," White told TMZ of the (since corrected) Forbes report.
"First of all, it's not true. I'm telling you guys again, most of what you read is not true. You don't know anything about this f–king situation and you definitely don't know nothing about the sport, you j–k o-f.
"And, for somebody who's supposed to be a reporter to be gloating about people losing their jobs… I said it before, you piece of s–t, nobody will lose their job at the UFC. Nobody's getting laid off, it's not gonna happen."
The UFC has been forced to postpone three events in the wake of the epidemic, most recently the event which was scheduled for London last weekend but has remained doggedly insistent that future events — such as next month's clash between Khabib Nurmagomedov and Tony Ferguson — will indeed go ahead as planned, even if the organisation has yet to confirm a venue for the event which they say will be held behind closed doors.
On Monday, White told ESPN that the fight was "99.9 percent done" and that he has been in contact with several potential host venues both inside and outside of the United States.
Comments
comments