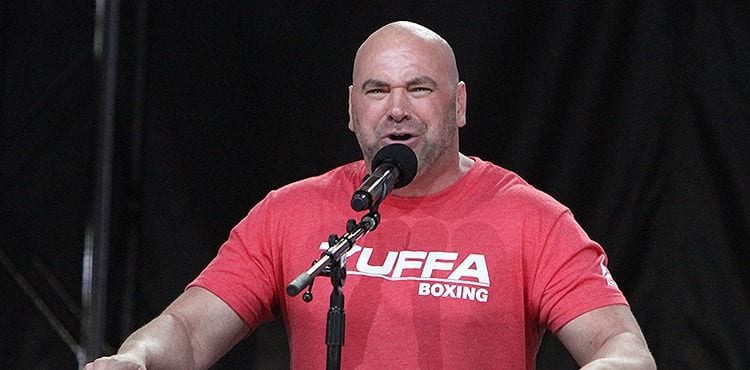 Those of us with our ears planted firmly to the ground when it comes to the MMA news beat will have been aware of Dana White's interest in moving into the sometimes complicated but always interesting landscape of boxing promotion.
White had ventured so far as to tentatively schedule a press event last October in which details of the new enterprise — Zuffa Boxing — were to be revealed, according to speculation at the time. However, it wasn't to be. When asked about the matter in various interviews, White alluded to some forks in the road which had delayed plans somewhat — but in a recent interview with Kevin Iole of Yahoo! Sports, White outlined just how 'broken' he thinks the system of boxing currently is.
"I hate speaking negatively about the sport of boxing, other than the fact that it's a mess — we all knows it's a mess — and that it needs to be fixed, if it can be fixed," White said, via MMA Fighting. "I told you guys that I would have a press conference last October and announce all these things, but as I dove into this thing and started to look into the sport of boxing, the economics of boxing, that sport's a mess. It's a mess and it's in big trouble. I don't know. I don't know if it can be fixed."
White hasn't gone into much detail as to the delay in rolling out Zuffa Boxing, but did say last year that the problems were situations that he had anticipated as opposed to something that blindsided him. The specifics of this remains uncertain but some speculation has suggested that the sheer bottom line dollar price of holding high profile boxing events could be an issue, or another is a reluctance to promote boxing under the Zuffa — and not UFC — brand.
"I believe that when you put on a UFC event or a boxing event, all the focus and attention should be on that one event," White explained. "You start with the main event and then it trickles down into the card. There are some great fights that are lined up like, if you don't know now you know. There's a couple of fights in there that people might not actually know about that you focus on. And the same thing for a boxing match. When you go to an event, any event, you have to be focused on what's happening on that card and excited about it. . . You can't mix and mash all those things together. It just doesn't work, in my opinion."
Comments
comments