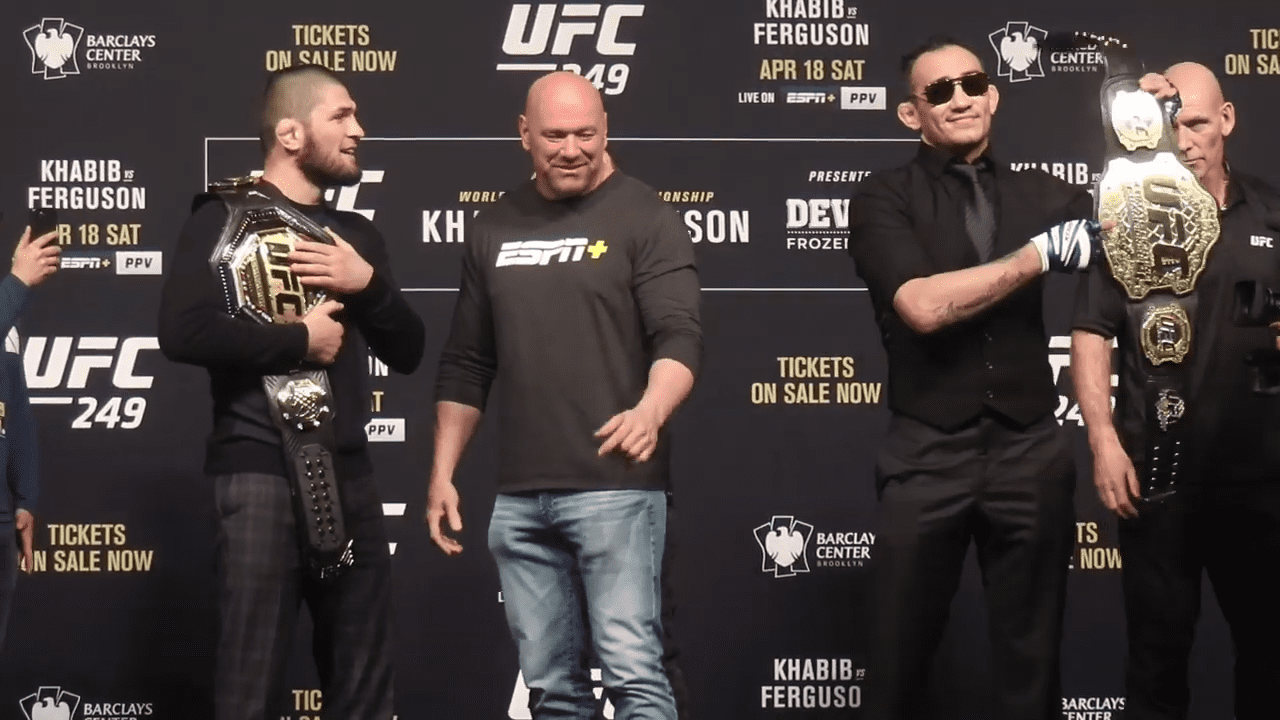 Dana White says the relocated UFC 249 card may not feature the names we were expecting, as the UFC president continues his battle to put on an event headlined by Khabib Nurmagomedov vs. Tony Ferguson.
White has been steadfast in his belief the card will go ahead, and has revealed that — after the option of New York was removed — he has found a number of other potential locations for the bout.
And, he says, we might even see a bigger and better card than we were expecting.
"[We're trying to] build a card with people who can manoeuvre and still get in," White said, speaking to Brett Okamoto of ESPN. "We're trying to build the baddest card that's ever been done in the history of the sport. … Some of the things are going to work out and some of the things might not work out, so we're trying to figure out if [those things] don't work out, what do we do.
As of now, it's unknown where the fight will take place, but it's believed there are a few options inside the United States and out for the promotion.
Comments
comments