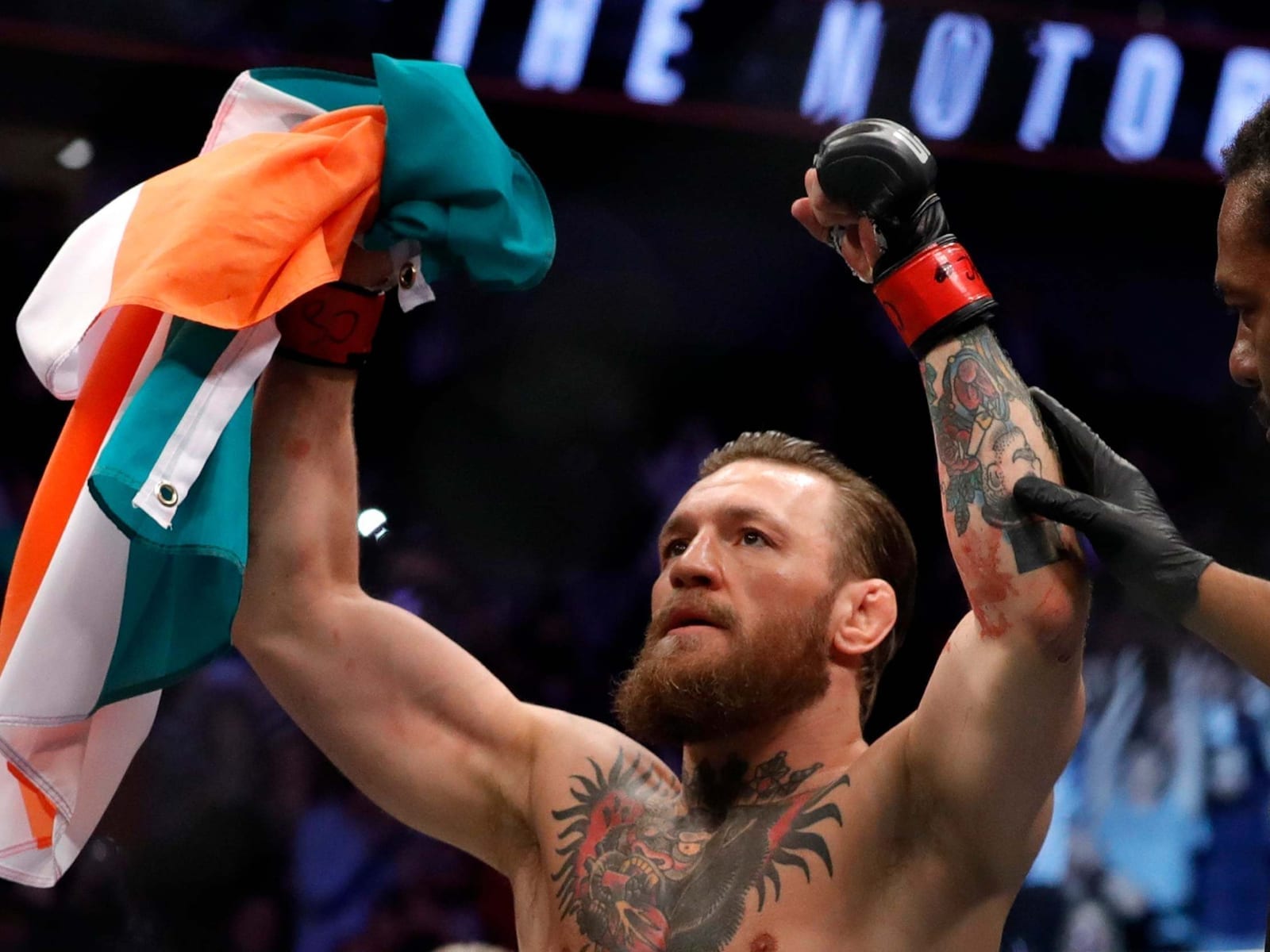 Conor McGregor has called for more robust action to be taken in the fight against the novel coronavirus after revealing a discussion he had with Irish minister for finance, Paschal Donohue. 
The Irish government has instituted a series of public health and safety guidelines designed to curb the spread of COVID-19. These include, as of yesterday, limiting public gatherings to no more than four people and the forced closure of all non-essential businesses, along with various other restrictions designed to maintain social distancing and limit situations in which the virus can spread amongst the population.
In a video released by The Mac Life on Tuesday, McGregor warned the Irish public of the severity of the situation should these measures not be observed, while also calling on the public to be aware of one another's health and safety as well as the dangers which can come from the virus spreading throughout society.
The video was noted by Paschal Donohue, the Irish minister for finance, who contacted McGregor via social media to say: "Conor, just seen follow, saw your video. You might give some thought to how you might encourage social distancing. We still need to do better. Even with all the changes yesterday people need to keep their distance and we need to do far better with teenagers and young men and women – many of whom listen to you. I've met your good colleague John Kavanagh and learnt so much.
"Congratulations on all you've achieved and I hope you and your family are safe and healthy. All the best – Paschal."
In response, McGregor noted that he was making a €1 million donation to help provide medical equipment to frontline medical staff tasked with battling the virus and also encouraged further steps to be taken in the fight.
"Hello Paschal. Thank you for the message," McGregor wrote. "I have used my platforms multiple times since this has began. First encouraging hand wash etiquette/ not touching face, plus keeping distance. Then before the weekend I urged people to stay vigilant and stay indoors. With the weather and a drop in cases I felt temptation would be high. Then after seeing the rise in cases, plus our lax efforts in social distancing, with all our day spot locations packed to the brim. I went further and made the video.
"Today I am purchasing myself, €1 million euro worth of personal protective equipment to be deployed to all the fighting hospitals in the Leinster region. Our most affected region, to this date. St. James. Mater, Tallaght. Beaumont. Vincent's. Where we would be without these brave men and women, I do not know. May God bless over them and keep them safe!
"We need more units on the street to enforce this lockdown Pascal. It has been too lax! I seen yesterday though that this has been given more of a push. I was happy to hear and I am eager to see it in effect. Building sites should be closed. They are open for what? We can always build again after this. In every way. But we must put Health before Wealth. Bingo halls is not enough.
"You think a building site canteen is going to separate? Or on site while working together? The airport situation is currently not good enough also. If not the worst of them all. I have a friend yesterday, who waltzed back in from Thailand, handed a covid 19 leaflet from airport staff, who were unmasked and ungloved. And let walk right out the door. Back into Ireland.
Thank you sincerely for your message, Minister Paschal Donohoe.
Here is my reply. pic.twitter.com/0NcnVgrKaA

— Conor McGregor (@TheNotoriousMMA) March 25, 2020
"This is just not good enough at this time. Please press for more here. If airports cannot close then I urge more stringent measures inside the airport take place for anyone arriving or departing. I respect you, and your team and I believe you are doing as good a job as you possibly can. I have been impressed by all. As has the nation.
"I feel like we are moving in the right way, it just feels to me like it is not all the way. I urge all the way! "All in" is the term we must use here. Bit by bit will cost us lives. To see what is happening here in Ireland and all across the entire globe, is heartbreaking to me. I pray.
"God speed Minister and thank you for the message, and your service to our nation."
For more information about COVID-19, please click here.
Comments
comments