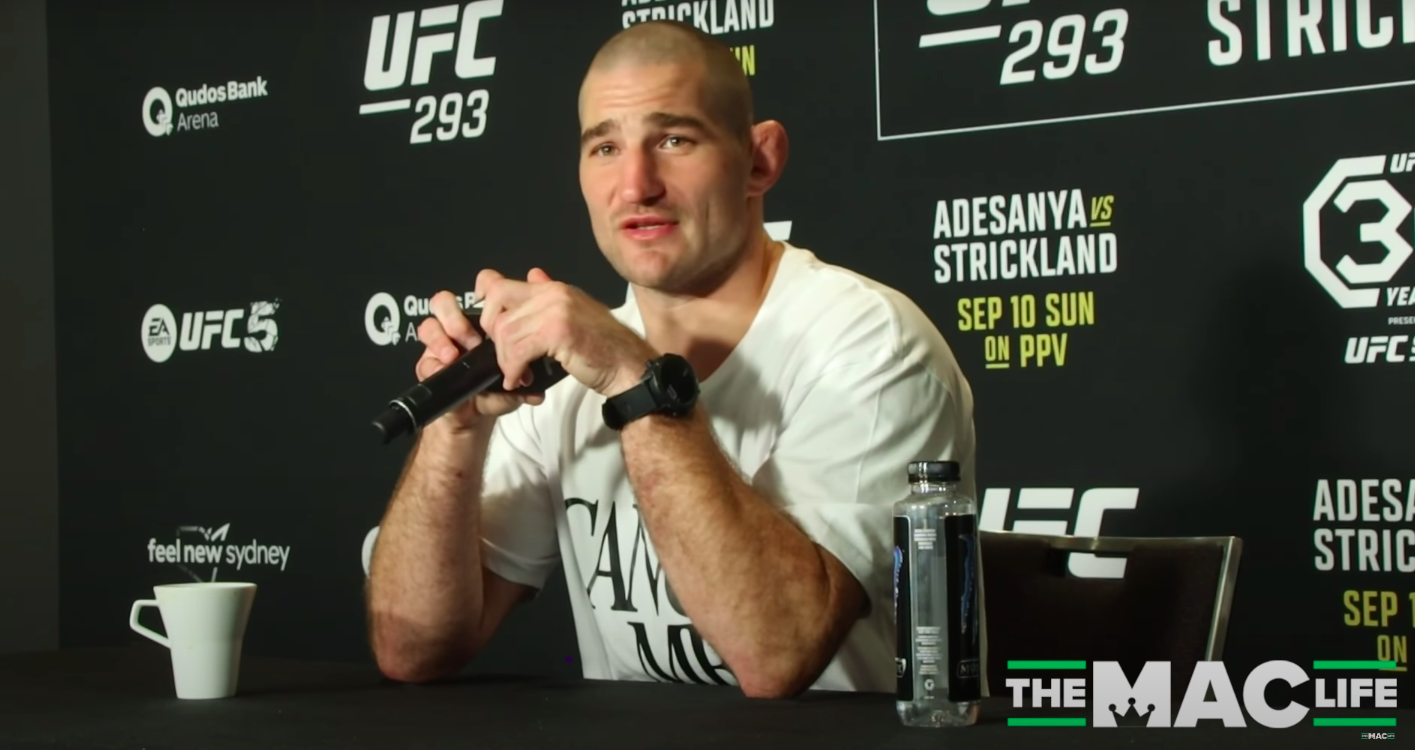 Sean Strickland is fast developing a reputation as being one of the most entertaining press conferences in all of mixed martial arts — and this was especially true ahead of his first-ever UFC title shot.
The American has already got into it with the Australian fans (one on the street, another at the open workout) but after delivering a few verbal salvos at the assembled MMA media in Sydney, Australia, Strickland soon let loose on the man whose gold belt he wants late on Saturday night.
"Nobody likes f*cking Izzy. He's a f*cking cringelord," Strickland said to the media, including The Mac Life. "This f*cking cringelord. F*cking A. Even talking about him makes me want to go f*cking take a shower. I feel dirty."
That said, though, the 27-5 middleweight knows he's in for a serious fistfight Down Under this weekend, and admitted that it is going to be a tough fight for as long as it lasts.
Click here to watch video on YouTube website.
"It's going to be a f*cking war," he said. "I do think people forget how good of a fighter I am because of how much I talk, but we'll find out on Sunday. To the death. I run my mouth so much, I think people forget I can fight."
And if his hand is raised afterwards, Strickland says nothing — or at least very little — will change.
"Having a piece of metal around my waist doesn't define me, it doesn't make me who I am, it doesn't make me f*cking happy. It would be nice, but at the end of the day, it's just a fight. It's just fun."
Comments
comments