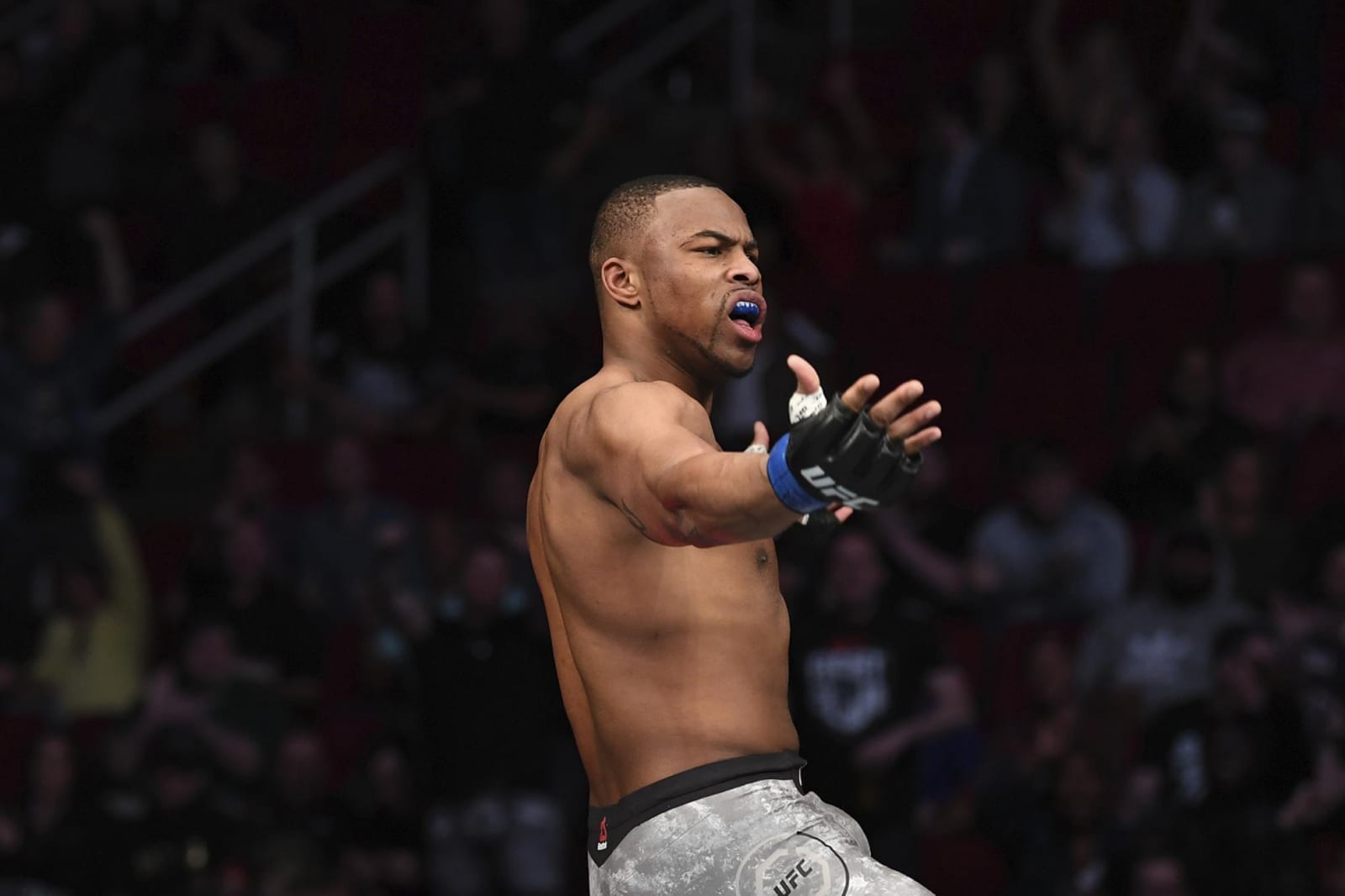 It was fairly clear ahead of the UFC Vegas 14 co-main event that something had to give. 
Khaos Williams, a fearsome striker with five first-round finishes on his record, was placed into a fight with the equally dangerous Abdul Razak Alhassan — a man who can boast 10 finishes of his own inside the first frame — and it didn't take long (30 seconds, in fact) for Williams to a fight-ending statement, as he connected with a sublime right hand down the middle to separate Alhassan from his consciousness.
Speaking afterwards, Williams said that he was confident that he would emerge victorious from the firefight.
"I feel like I can knock anybody out," Williams said to the media, including The Mac Life. "It's a fight. If you hit somebody hard enough, they might be able to knock me out, who knows? But at the end of the day, I feel like we all human beings and like I said before, metaphorically speaking, nobody bulletproof. You hit me a hard way, I hit you a hard way, you're gonna go down."
Khaos Williams with the explosive KO on Abdul Razak and Alhassan ended the only way we'd expect. Now time for the Irish Dragon #MMATwitter #UFCVegas14 pic.twitter.com/gw8CJh7hOi

— The Last Irish Dragon 🐲 (@KrayT1to) November 15, 2020
The manner of the win will no doubt lead to a surge of interest in the welterweight fighter, perhaps similar to the wave of publicity which followed Khamzat Chimaev following his own impressive sequence of finishes over the past few months. But Williams isn't concerned by any hype being placed on him.
"They can, they cannot," Williams said. "It's up to them. All I know is what I believe in and I just know it's not really about them. It's about what I believe and my mindset. But at the end of the day they know what's going on."
However, amid all the talk of staying grounded Williams did allow himself a moment to indulge in his own handiwork.
"It was pretty impressive, especially who I knocked out," Williams said. "He's a knockout artist himself. He's got 10 first-round knockouts. So for me to knock him out, that's pretty impressive."
Comments
comments