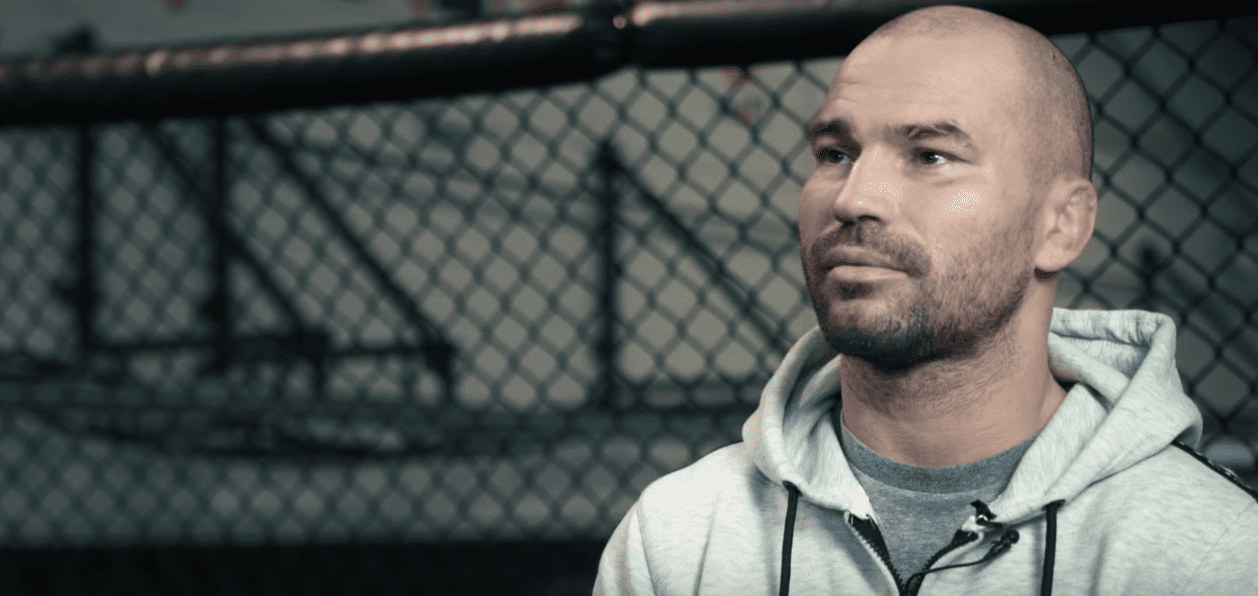 For nearly all of Conor McGregor's journey at SBG in Dublin, Artem Lobov has been alongside him.
The pair forged their skills against the other, coming up through the ranks of European shows before making it to the top tier of mixed martial arts and the UFC. Because of those early days, and a constant willingness to strap up the gloves and train when no one else would, Lobov has been an absolute staple in the corner of McGregor as the increasingly bigger fights approach.
For UFC 229's contest with Khabib Nurmagomedov, it's no different.
As McGregor gets set to return to the Octagon, and the expanded rules of mixed martial arts, Lobov has been training right alongside him, preparing for his own contest on October 27. And, as someone who has seen nearly every pad session, every grappling drill and every spar, Lobov is excited with what he's watched.
"Incredible," Lobov said, speaking to TheMacLife.com of McGregor's conditioning. "Ready to go. No one takes fight preparation as serious as Conor does. Whatever people may think, whatever image of Conor they might have in their head, it is not even close to the reality. I've seen him grind in this gym, sweat and bleed and break his bone and do whatever, day in and day out. Non-stop for many, many years. And he never, ever changed that. That's something that remained in him. That's something that made him a champion. Made him the champion-champion."
As it seems with every contest McGregor finds himself in, the stakes for this one are higher than ever before. The Irishman and Nurmagomedov have a very public disdain for each other, and while there's gold on the line October 6, there's also personal pride.
Aside from all that, however, is a fascinating technical battle. Nurmagomedov and McGregor are estimated to be the outliers at 155-pounds, with none showing the same level of wrestling Nurmagomodov has displayed, and none matching up to McGregor's incredible precision in striking.
Because of those two definitive — and opposite — areas of expertise, most pundits are pointing to the contest as an old school striker vs. grappler affair. A suggestion Lobov isn't convinced by.
"There's definitely more to the fight than that," he said. "When you say it like that, it's as if Conor doesn't have any wrestling or grappling, and Khabib doesn't have any striking — it is true Khabib doesn't really have much striking, but it's certainly not true that Conor's grappling or wrestling is not on the level. He can easily out grapple Khabib, and in the wrestling as well. Of course this is Khabib's game so we're not stupid. We're not going to fall into his arms straight away, but make no mistake, we're going to be ready everywhere.
"I just don't see Khabib being able to do anything against Conor," he continued. "Look at some of the other fights he's been in. Look at the Al Iaquinta fight, when Iaquinta was connecting, Khabib didn't like it at all. He was going back, he was leaning back, he was turning away closing his eyes. The same against Michael Johnson … When I see all that, and I see Conor in training and I know his timing, I know his wrestling, I know how good his grappling is, I just don't see it any other way.
"First round stoppage for Conor McGregor."
Do you want to head to Las Vegas to watch UFC 229? You can purchase event tickets here, as well as your flights right here.
Comments
comments