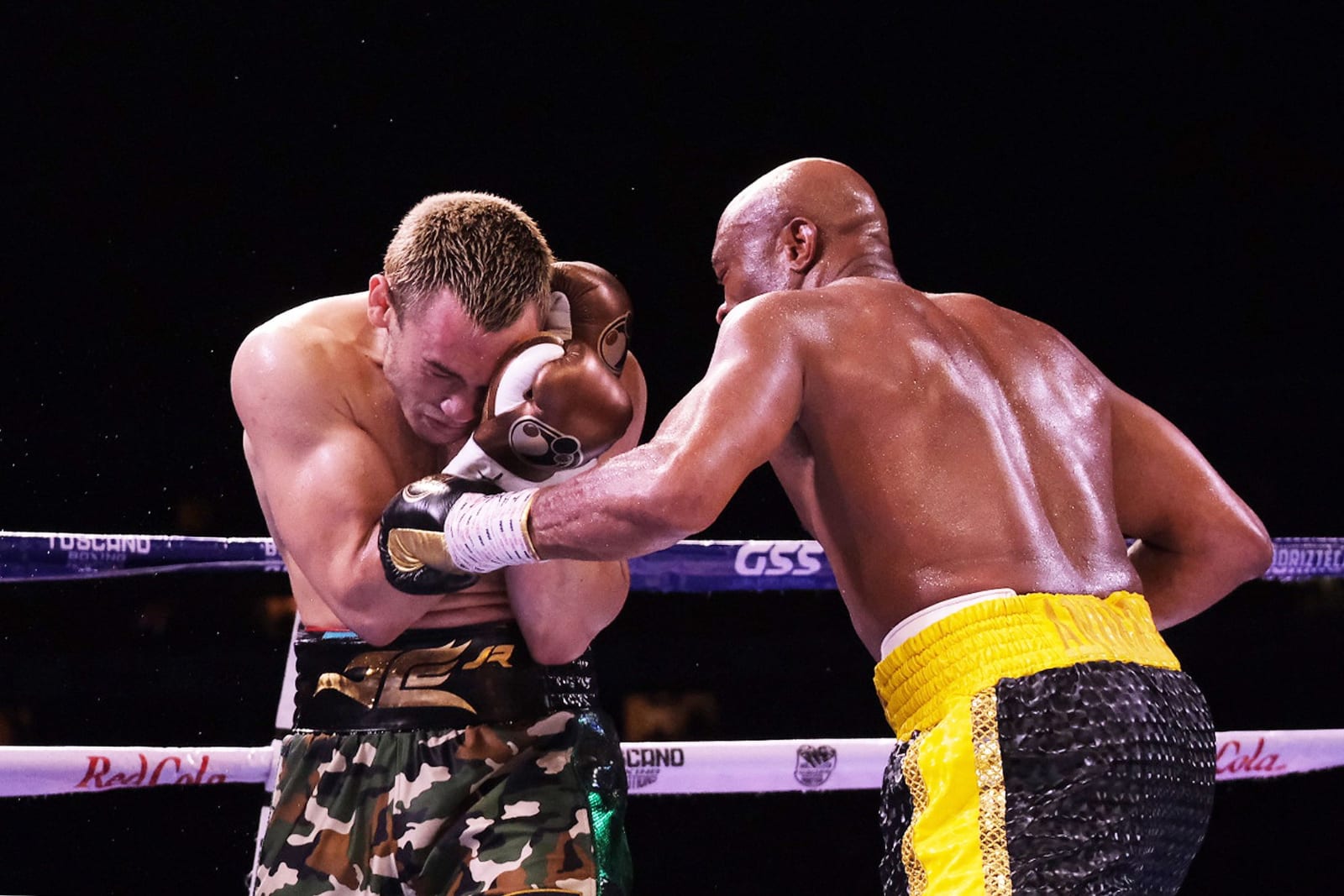 Anderson Silva turned back the clocks late Saturday night in what was his first professional boxing match since 2005, easily outpointing former world champion Julio Cesar Chavez Jr. through eight rounds in the latest boxing vs. MMA crossover fight. 
'The Spider' was impressive throughout, rarely looking in any type of trouble and peppered the former WBC middleweight champion with a variety of shots which should have earned him a unanimous decision win despite the judges in Mexico declaring the fight to be a split decision in Silva's favour.
After the fight, Silva spoke of his respect for boxing and was congratulated for his efforts by boxing's biggest star, Saul 'Canelo' Alvarez, and has since released a heartfelt statement to declare exactly how much the fight, and the win, means to him.
View this post on Instagram
"I'm grateful for all the opportunities that life has given me, all the difficulties I've been through, and I never stopped believing in my potential, I always dedicated myself to the maximum, overcoming all obstacles, never letting myself get down for absolutely anything," Silva wrote via BJPenn.com.
"I am immensely grateful to everyone who was part of my journey, to those who cheered for my success and even those who played against, because each one of them was a key part for me to get here, finally MY PEOPLE, this message it's for you, my followers, don't stop believing, do the best with what you have at the moment, donate 100% in everything you do, with your heart and with love. No one but you can dictate the rules of your journey!!! Kiss, MY PEOPLE!!!! Success is the result of hard work, a lot of love and dedication!!!"
Silva suggested after defeating Chavez Jr. that he may seek further tests in the boxing ring even at this late stage in his combat sports career, with Jake Paul even inviting Silva to fight fellow legend Roy Jones Jr. on the undercard of his August boxing match with former UFC champ Tyron Woodley.
Comments
comments