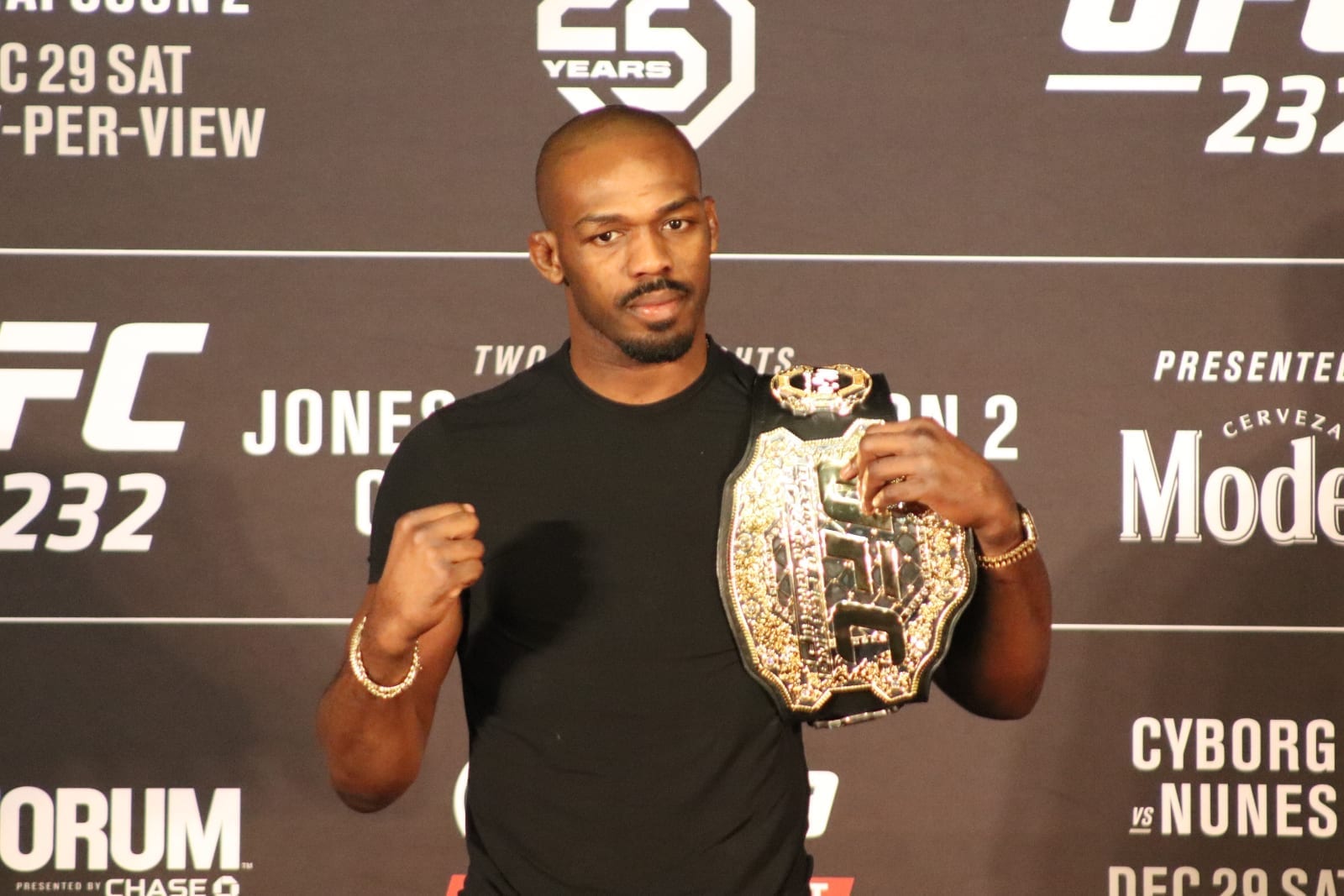 Not only did Jon Jones not fail his UFC 232 post-fight drugs test, there were no picograms or traces to be discussed. As such, the newly crowned UFC light heavyweight champion is feeling pretty chipper about his fighting future.
Jones returned to the Octagon and defeated Alexander Gustafsson, but did so after a cloud of controversy that had fans and pundits discussing his status as a clean athlete rather than a world class fighter. With his post fight tests returning unblemished, the champion took to his social media to offer his first thoughts on the findings.
"Finished my so-called kryptonite before the championship rounds," Jones wrote. "Absolutely no jet fuel was found on the murder scene, [Gustafsson] just wanted to make sure you saw this. Seemed like that was the only thing you could focus on in our last fight. Interested to hear the excuses of my next few victims. Only 51 more days to go, will you be a witness?"
Jones is now scheduled to meet Anthony Smith in the main event of UFC 235 in Las Vegas on March 2.
Comments
comments