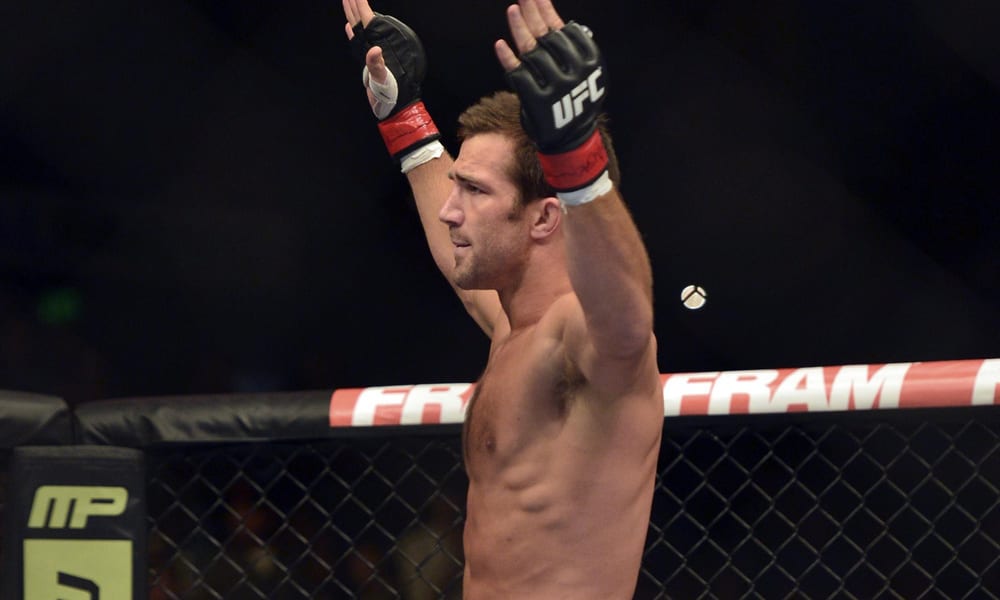 You know what they say about best laid plans.
Luke Rockhold had plotted a path to a world title shot at 205-pounds after the former middleweight champion decided to leave 185-pounds following a defeat to Yoel Romero which left him far down the list of contenders for the belt he lost to Michael Bisping two fights prior.
The lack of as oppressive a weight cut was intended to give the 35-year-old Californian a new lease of life in a division which he saw as less competitive compared to the one from which he had just emerged. His first opponent, Poland's Jan Blachowicz, was thought to be little more than a warm-up (in Rockhold's mind at least), as he said pre-fight that, "I don't lose to people like Jan".
View this post on Instagram
Rockhold's prediction was proved incorrect just over 90 seconds into the second round when Blachowicz landed a thunderous hook which felled the American, following up with strikes on the ground to finish his opponent — and it looks as though the loss has made him question his future in the sport.
"I have no interest in fighting right now," Rockhold said in an interview with Ariel Helwani of ESPN.
He would also admit that it was "very possible" that he has fought his last fight, though didn't want to make any formal announcement on the matter just yet and said that he didn't want to "close any doors" just yet.
Comments
comments