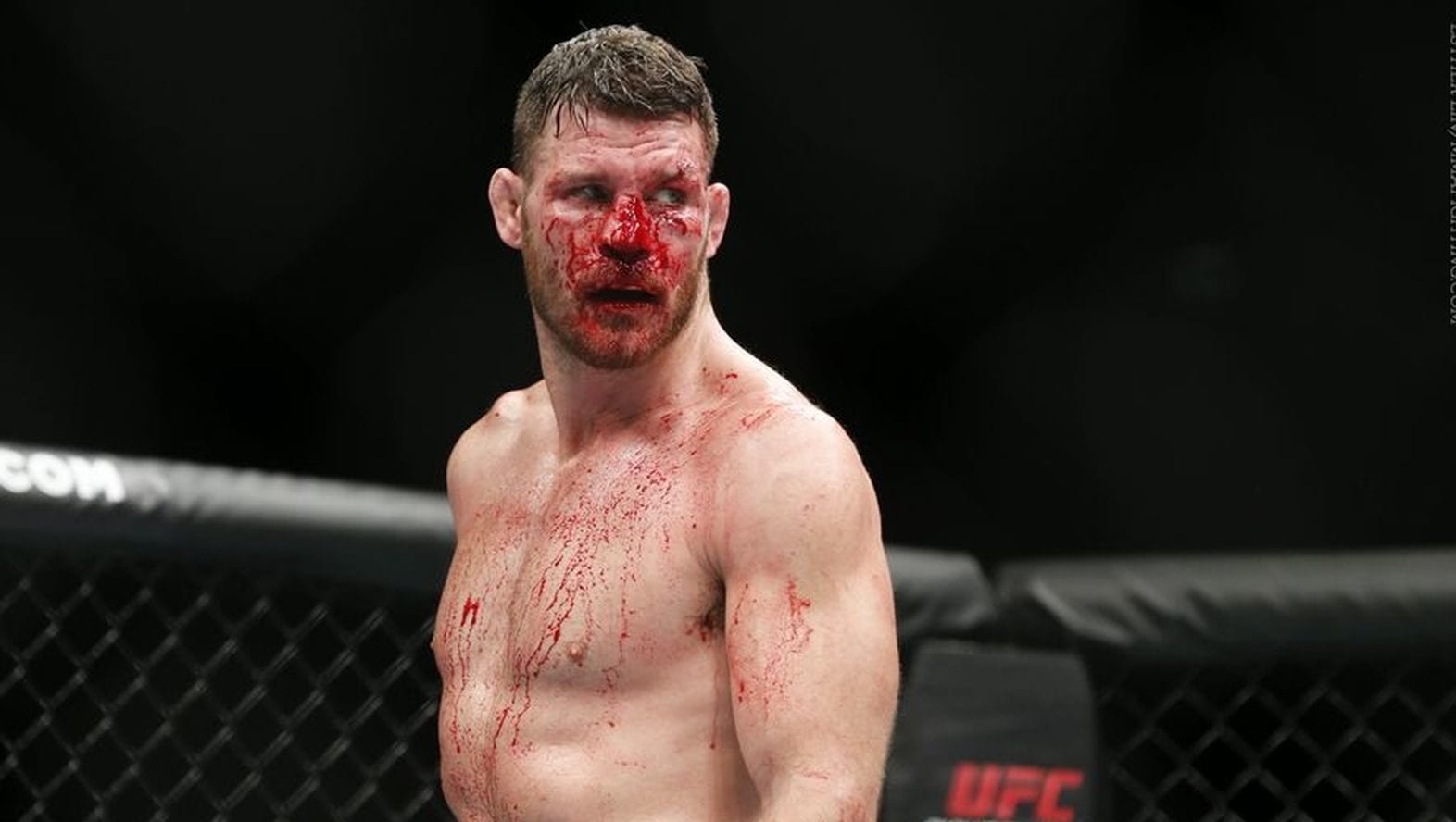 A life of fighting can certainly take its toll.
Michael Bisping's career ledger shows 39 fights, one world title, a place in the UFC Hall of Fame and a new gig as one of the more respected analysts in the sport but these achievements certainly didn't come without some wear and tear along the way. The Brit recently showed off a prosthetic eye that he wears following repeated surgeries to correct a detached retina he suffered in a fight with Vitor Belfort six years ago and, very much in keeping with his recent policy of posting eye-watering health updates to his social media channels, Bisping detailed a knee surgery that he underwent this week on Instagram — and the photos aren't for the faint of heart.
It is expected that Bisping will be on crutches for the next two months while he waits for the operation to heal, but that will be a minor complaint compared to the extreme arthritis he had been suffering from in that joint ever since tearing his PCL in a 2005 training session with Georges St-Pierre, which he said prohibited him from extending his leg for a number of years.
The extent of the knee ailment, coupled with the eye injury he worked through in the latter part of his career, means that Bisping was at something of a disadvantage compared to some of his peers which makes his ascent to the UFC middleweight title all the more impressive.
Comments
comments