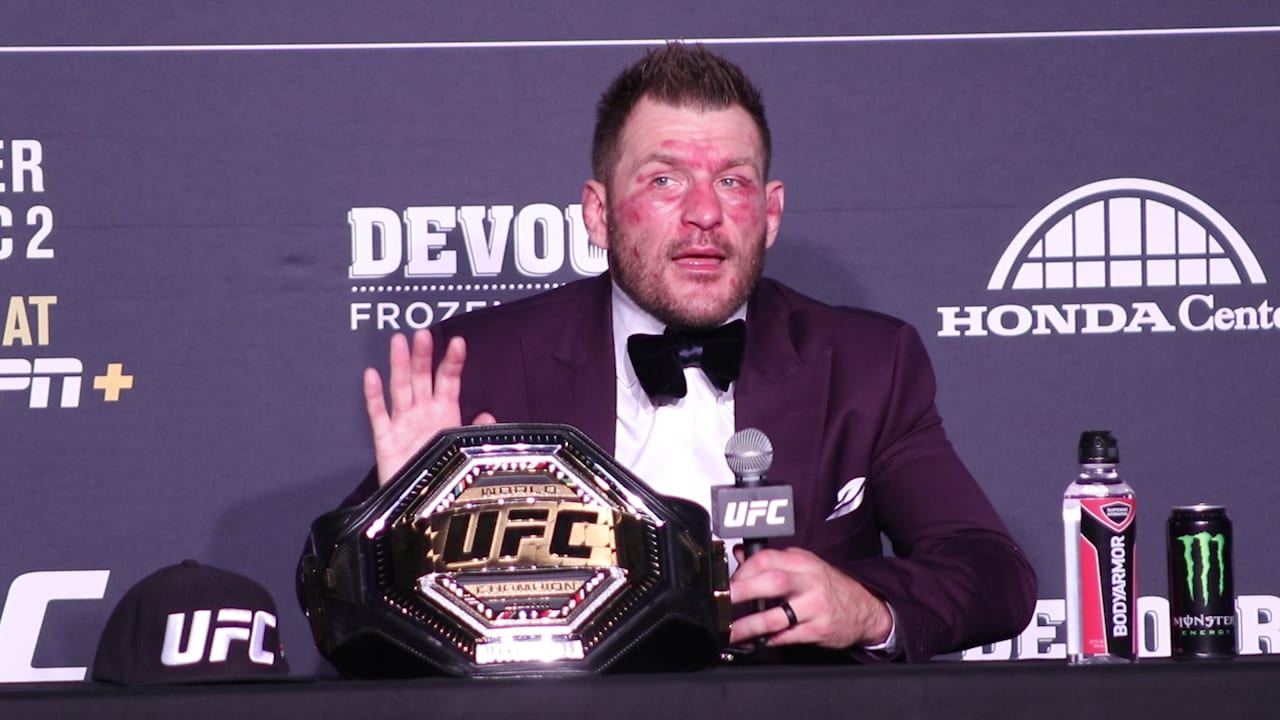 When it was all said and done, Stipe Miocic did exactly as he had announced prior to his rubber match with Daniel Cormier which headlined Saturday's UFC 252 in Las Vegas. 
Determined to begin the fight at a higher pace than the previous two fights against the former light heavyweight champion Cormier, Miocic looked a beat ahead of Cormier throughout most of the five-round fight — even coming close to finishing by strikes in the final seconds of the second round in a sequence which looked eerily similar to the method he used to beat Cormier in their second meeting a year ago.
Cormier survived, however, and had several moments of his own as the fight progressed but was largely unable to dictate the type of wrestling-heavy approach that many had expected in the smaller cage housed inside the UFC Apex.
For Miocic, the win represents definitive evidence to cite his status as being the best heavyweight the UFC has ever seen but even with the title of being the 'baddest man on the planet' now more than just a throwaway phrase, he will stare down new opponents now that his three-fight sequence with Cormier is through.
First, though, comes family time.
"What a night!" he wrote on Instagram, accompanied by a photograph of him playing with his daughter. "Nothing but thanks, love and respect to my team, my family, and my fans.. it's truly an honor to put on a show for you! Now, back in the land to face my toughest opponent yet.. this one was for you baby girl."
It remains to be seen how long Miocic will have to relax however, with Dana White announcing in the post-fight media scrum that a rematch with Francis Ngannou is his next logical step — the French-Cameroonian asking for the fight to take place at the UFC's traditionally stacked end of year card.
Comments
comments