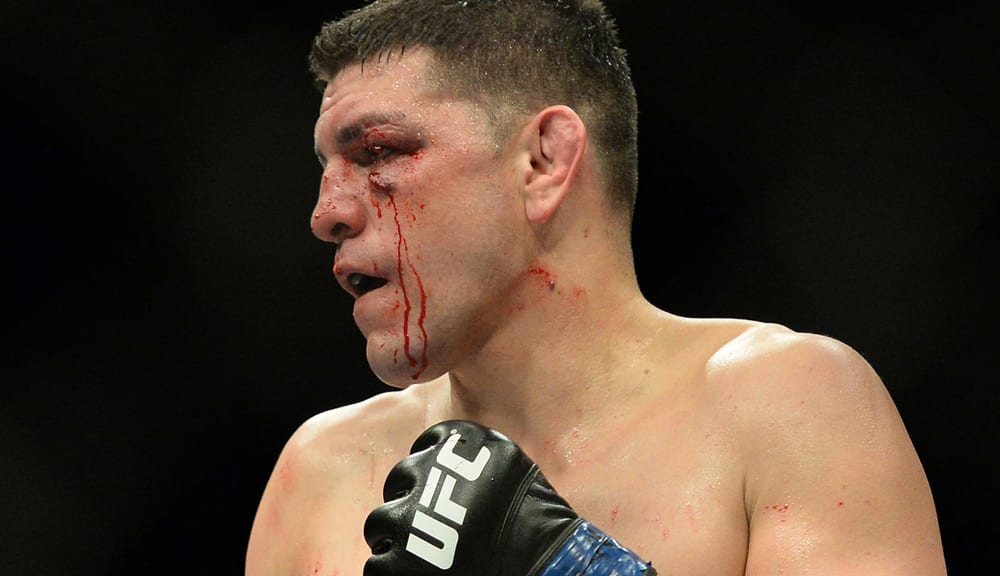 Nick Diaz ignited reams of speculation late last year when he announced (or rather, his manager did) that the Stockton man was close to a comeback to the cage for the first time in six years. 
What's more, Diaz's camp even said that they had conducted a test weight cut to determine how his body reacts in cutting to 170-pounds. The speculation was given added weight when Dana White announced a recent UFC press conference that he expects Diaz, 37, to fight this year in what would be his first bout since a no-contest with Anderson Silva back in January 2015.
However, we are well past the halfway point of the year and, so far at least, there has been no real movement for a Nick Diaz fight in the UFC — but what about boxing?
A significant recent trend has displayed just how much of a public appetite there is for the types of boxing matches which might feature, say, a Diaz brother against a Paul brother, as well as having the potential to garner an increased payday for what might, in theory at least, be an easier night's work.
And as Diaz's longtime trainer Cesar Gracie told MMA Fighting, Nick Diaz is willing to compete in either MMA or boxing.
"We were looking at September," Gracie said. "I have to see where he is in his contract. It is possible that his next fight will not be in the UFC."
Gracie added that, "we are studying that possibility" when asked if Diaz was currently a free agent given that the UFC retain his promotional rights — unless, of course, that has expired.
"Nick is very open to take a fight in MMA or boxing," Gracie declared.
Comments
comments