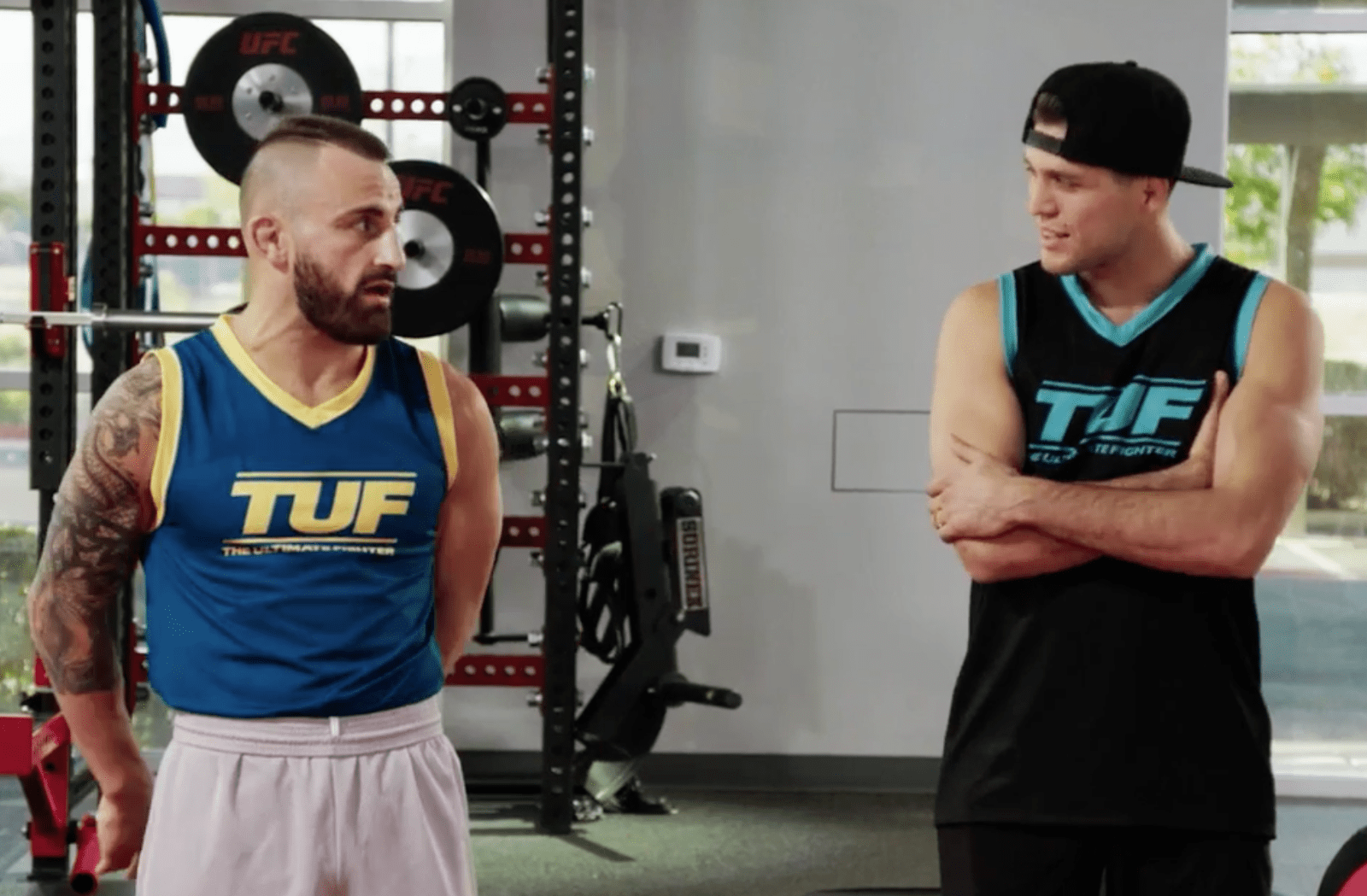 Alexander Volkanovski and Brian Ortega got a little irked with each other on tonight's episode of The Ultimate Fighter.
The two began bickering when Volkanovski grew irritated with Ortega's time-keeping, accusing his rival coach of consistently showing up late to filming duties, causing everyone else to sit around until his arrival.
"Apologies for Ortega making us all wait the last 15-20 minutes, but it's alright, we can get going now," Volkanovksi said, as the pair stood to pick the next fight. When Ortega quickly shot back with "You're on my time", before going on to say the champion was just upset at his team's fortunes on the show, it didn't take long for things to unravel.
"You're just a shit person, eh? Thinks he's a nice bloke and he's calling everyone fucking… yeah, whatever." Volanovski replied, before responding to Ortega's taunts about the 4 fight winning streak his team had accumulated. "Your boys did well. Remember, your boys did well. You didn't do shit. You did fucking nothing. You're like 14 minutes late every day. We're waiting out there, and [Ortega's] taking selfies. Like 20 minutes late and he's taking selfies with people at the front."
While the two were cordial prior to their filming, since the wrapping of the show, the duo have been going back and forth on social media.
Comments
comments