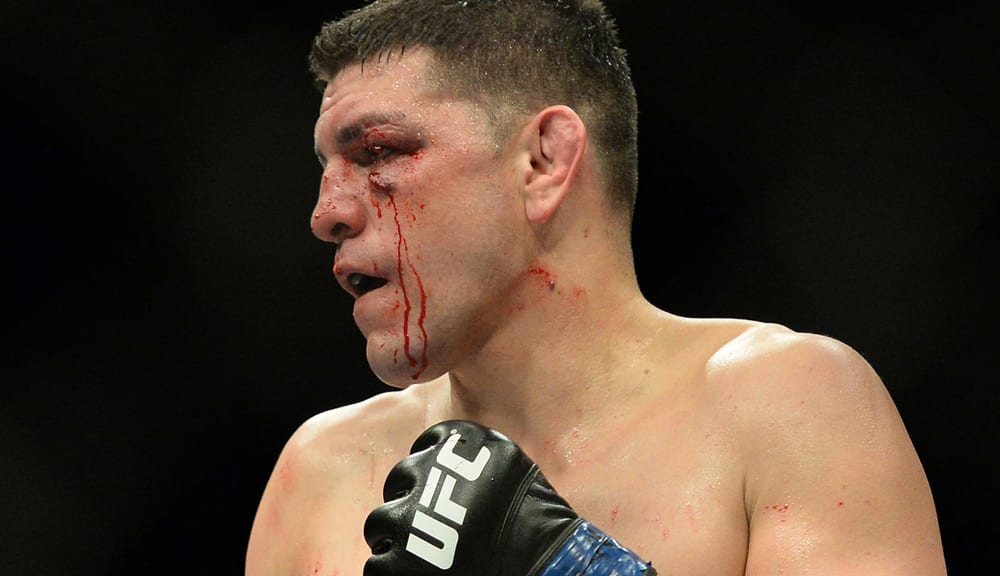 Conor McGregor isn't the only well-known UFC name set to make his debut on the silver screen in the coming months amid reports that Nick Diaz has filmed scenes for the upcoming Jean-Claude Van Damme action flick 'Darkness of Man'.
Per a report by MMA News, Diaz will feature in the movie in which Van Damme stars as an Interpol cop who takes the son of a fallen colleague under his wing. It is unclear exactly what type of role Diaz will play but it is understood that he has filmed at least one action sequence as part of the role.
"Get ready for a new, gritty and dark crime story set in LA starring @jcvd and features @nickdiaz209 who killed it," wrote Diaz business partner Matt Staudt on Instagram, alongside an image of Diaz on set. Diaz, 39, has long professed his admiration for Belgian martial arts star Van Damme, saying in interviews over the years that films like 'Kickboxer' and 'Bloodsport' were fundamental to Diaz's interest in martial arts as a young man.
View this post on Instagram
McGregor, meanwhile, filmed a large role late last summer in the big budget remake of the 1980s classic action movie 'Road House' in which he stars alongside Jake Gyllenhaal. The movie, which was directed by Doug Liman of the 'Bourne' franchise, is set to be released via Amazon Prime in the coming months.
As for Diaz, he has been absent from the cage since a September 2021 defeat to Robbie Lawler — a fight which ended a more than six-year hiatus from the Octagon for the Stockton native. He has stated that he wishes to compete once again in 2023, and called for a fight with former middleweight kingpin Israel Adesanya — though it remains unlikely that UFC matchmakers would arrange such a fight.
Comments
comments