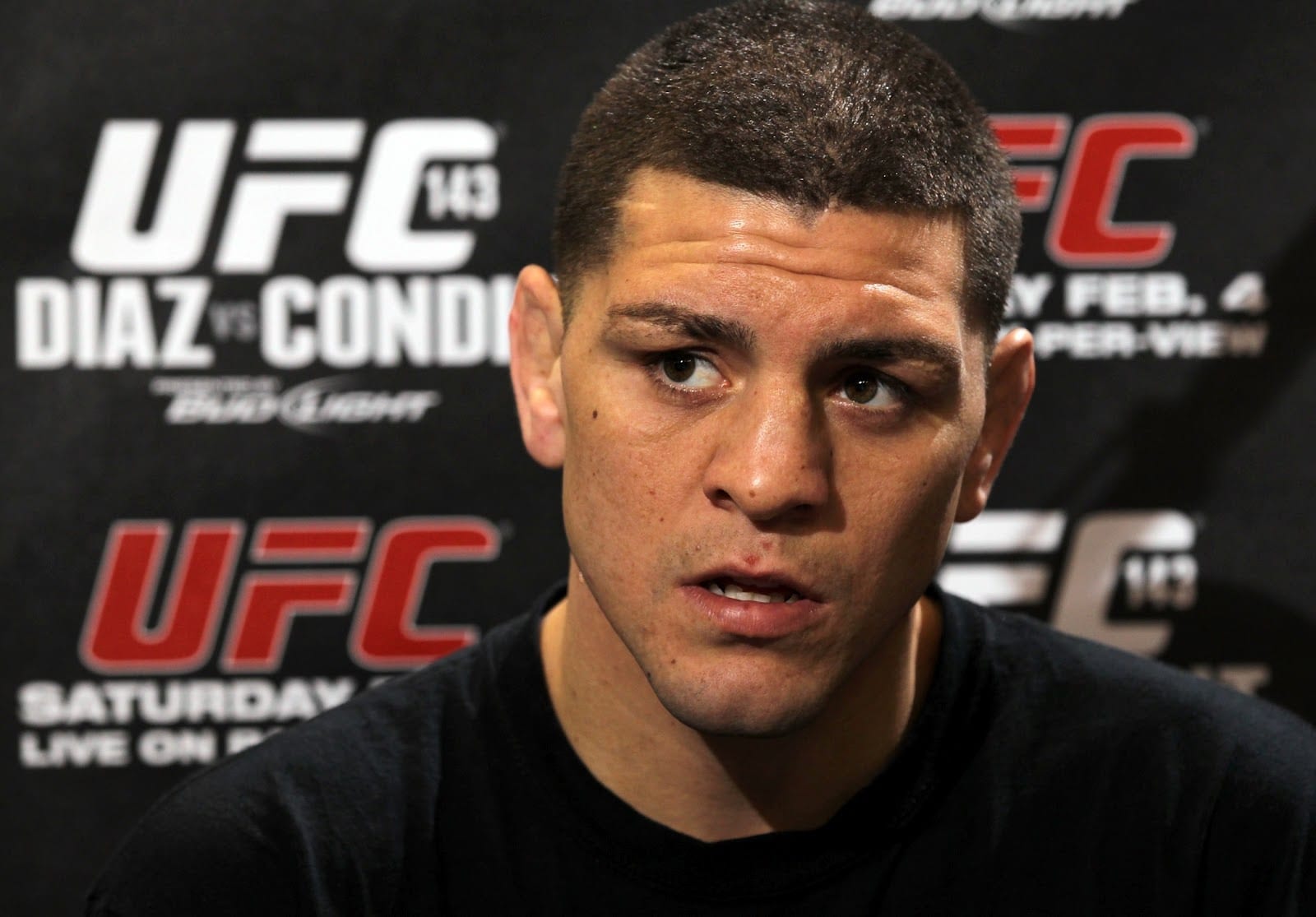 As of right now, Nick Diaz says he isn't fighting Jorge Masvidal.
Last month, it was reported the Stockton man and older Diaz brother would return from a four year lay-off to compete on March 2 in Las Vegas at UFC 235. It would be Diaz' first contest since fighting Anderson Silva in January 2015. But while UFC president Dana White confirmed last week that Diaz and Masvidal would throw down, and he had no reason to think the contest would take place, Diaz has another opinion. Namely that it won't.
"I think it's rude of the UFC to try and lowball me and expect me to negotiate a deal while I'm training for a fight," Diaz said, speaking with Ariel Helwani of ESPN. "It's not gonna go down like that. If anybody wants to fight me they know where to find me. I'm not a hard guy to find. Come get some.
"I have a lot going on trying to manage a few different businesses. Once things make sense for everybody in that they actually have some fighters that they respect and I respect, we can try and come to a deal and do a show. That's how I feel."
According to Diaz, the UFC need to provide him with a better offer to step back into a sport he's always had a complex relationship with.
"As soon as I am in a good place with what I'm working on and things look the way it should, I'll be happy to give the fans what they need," Diaz said. "But I think they will be OK for now with what's out there. There aren't any fights for me until someone stands out. I'll fight if they can be more reasonable, but, really, I didn't even talk about what it would or could [take]. They are the one's tripping."
Should Diaz not compete in March, it will be a disappointing if unsurprising turn of events. Since earning big money against Anderson Silva and Conor McGregor, Nick and Nate Diaz respectively have disappeared from competition. While Nate Diaz was scheduled to fight Dustin Poirier in New York last month only for Poirier to withdraw via injury, it was by no means an easy road with his constant assertions he was unhappy with the UFC and wouldn't appear.
For Nick Diaz, this most recent turn of events is the latest in a long line of being linked to a return before never doing so — although it's the first time Dana White actually announced Diaz would be back.
Comments
comments