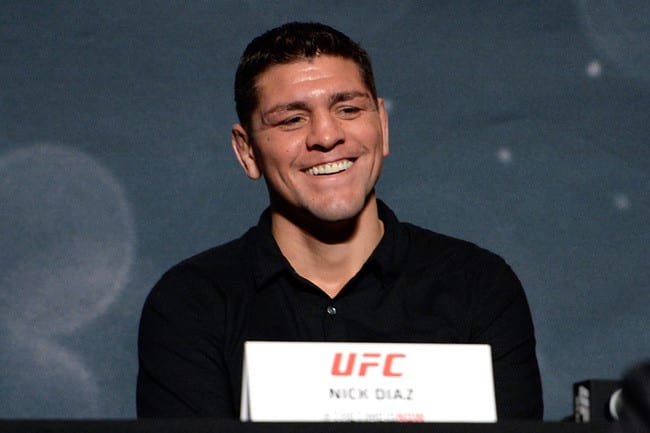 Despite the fact his name is rarely out of the spotlight, Nick Diaz doesn't want to fight anymore.
Certainly, that's the takeaway the older Diaz brother wants fans to take away from his recent post to his social media, where the 35-year old revealed he felt it was wrong for him to take contests and be paid for less than his worth as a name.
"I'm no role model, I'm 35 years old," Diaz posted, "but I definitely wouldn't advise anybody to take a fight for less than their worth or fight for free. Which is practically what I would be doing at this point in taking a fight with some of these guys that are not on my level. Nor would I be within my moral ethics to even do that aside from you not painting me as a role model.
"If there was an offer I couldn't refuse, things would be different. Until they are — I'd like to continue to think I've been fighting to make the world a better place, but until I can continue to do that: 'I don't want to hurt nobody, I just want to party.'"
Diaz hasn't competed inside the UFC since a no contest with Anderson Silva in 2015. Regardless, his name continues to draw attention and be linked to fights regularly. Even if he'd rather it didn't.
–
Comments
comments