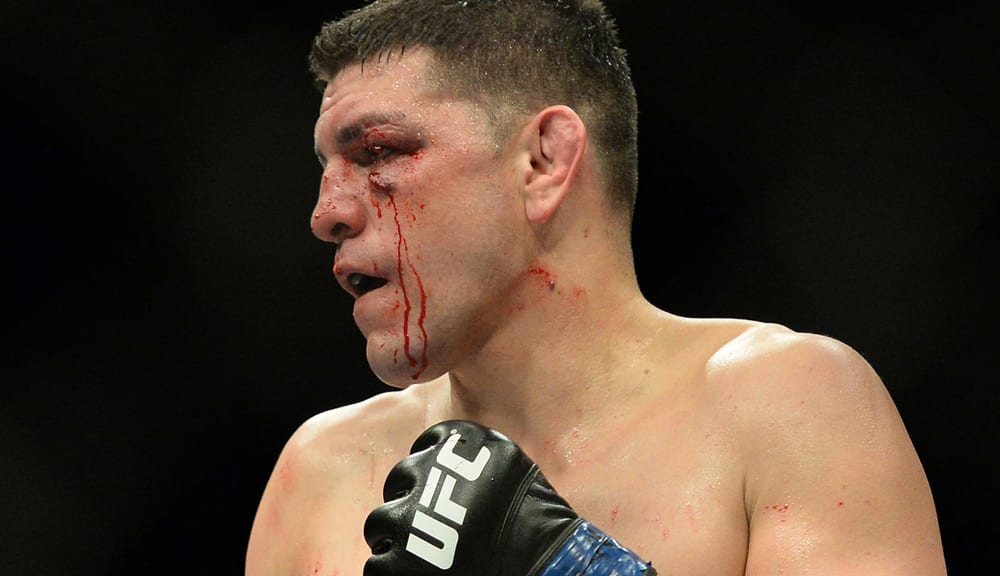 It has been over a decade since Nick Diaz has claimed a win in mixed martial arts but that hasn't stopped the Stockton man from aiming high for his next potential fight.
Diaz, 39, has been absent from the cage since a September 2021 rematch with Robbie Lawler which ended via third-round retirement. His inactivity since that comeback fight has increased speculation that the former Strikeforce welterweight champion is effectively retired but recent comments ahead of last weekend's UFC 282 event in Las Vegas suggest that Diaz thinks he can still make waves at the top of the UFC middleweight division.
"You can see me back on top in 2023, I'm making a comeback," Diaz said, via MMA Mania.
"I'm going to be quicker than ever, stronger than ever, better than ever — I'm just gonna be a whole new me. Whoever is on top at the time [I want], preferably Israel Adesanya, if he gets his title back."
Now, there will be several hurdles to clear before this becomes a possibility — not least of which would be Adesanya's appetite for a potential Nick Diaz fight, and if the UFC would be keen on pushing for it. Diaz's statement that he wants to the fight, particularly if Adesanya regains the UFC middleweight title, also seems unrealistic given that Diaz is winless in his last four fights — a run which stretches back more than a decade.
Diaz didn't look to be in top form in his Lawler rematch, appearing noticeably slower and more plodding than he did at the height of his powers all those years ago — a performance which led to calls from some sections of the UFC fanbase for Diaz to permanently hang up his gloves.
Comments
comments