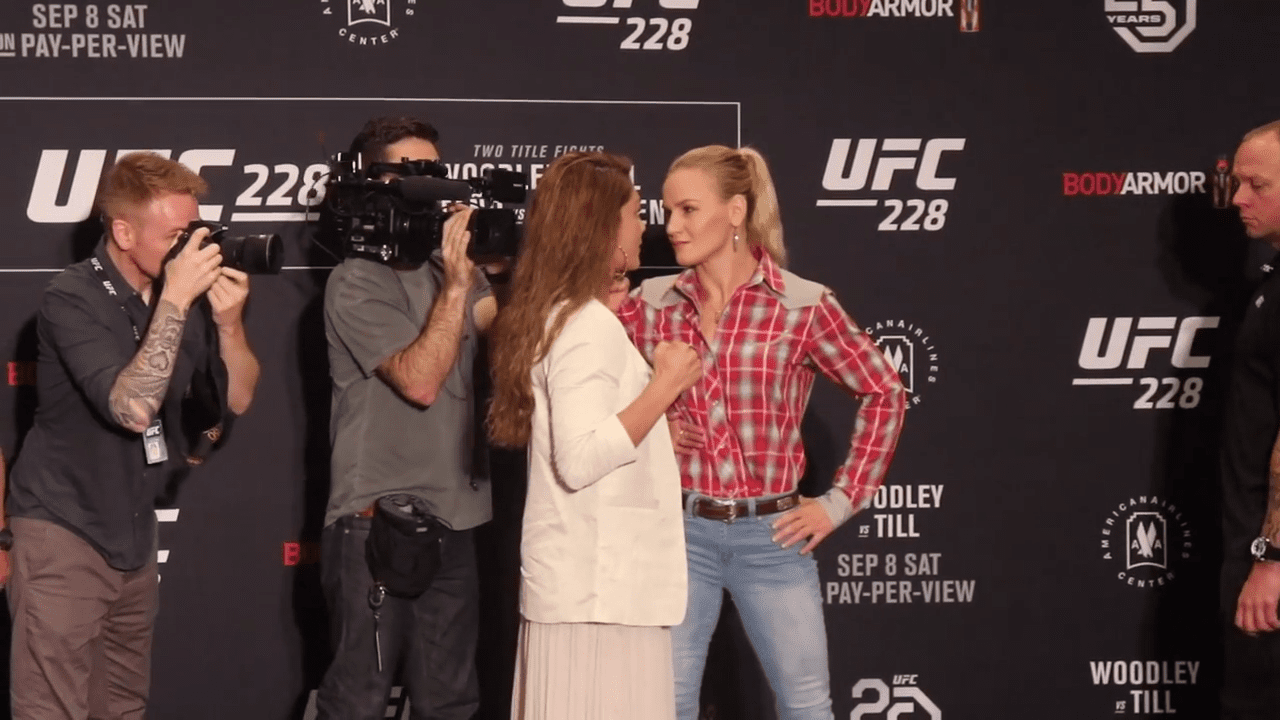 Nicco Montaño is now the former UFC women's flyweight champion, and it's not because she lost her title in the Octagon. Unsurprisingly, she's not particularly happy about it.
Montaño was forced out of her contest with Valentina Shevchenko at UFC 228 on the morning of the weigh-ins, after she was hospitalised after a strenuous weight cut went wrong. The UFC moved quickly, with UFC president Dana White announced the belt was to be vacated, with Shevchenko meeting a new opponent later this year.
According to Montaño, while it all may have been a disappointment, it wasn't totally unexpected. After all, she says, she knew getting her weight down to 125-pounds was going to be no easy task, even on fight week.
"I think it was just the amount of time," Montaño said, speaking on MMAFighting's The MMA Hour. "I came in a little heavy, so I was trying to race the clock to be on weight for this fight. I knew that from the beginning. I knew I was going to have to sacrifice a lot of my performance in the gym during camp leading up to it, because it was just about making weight. This whole camp was just about making weight."
So why accept the contest on a date where the weight could be a factor? Well, it seems the now former champion had enough of being accused of being a coward.
"I still would have looked like I was scared or something," Montaño said. "And I already had a bunch of people on the internet being crazy. So I just wanted to show people that I was making an effort and being proactive about taking this fight, knowing that it was still going to just be up in the air making weight, that was going to be the biggest issue."
For now, Montaño's future looks uncertain. She seems to be well outside the title picture now, despite winning the belt on the back of an Ultimate Fighter series, and has some way to go to repair her reputation amongst fans.
In her own mind, however, Shevchenko is still the goal. Indeed, after posting a lengthy statement to her social media where she labelled the contender an "egomaniac," Montaño showed no signs of softening her opinion.
"I think she lives in la la land for a reason," Montaño said. "I think she really wanted that to happen, unless she's another Mrs. Cleo and has a [psychic] job, because she's good at that. But I think she was hoping for it. I think she's a little scared to fight somebody like me. I think deep down she was hoping this fight was not going to happen so that she could have more ammo to be a cyber-bully and she wouldn't have to face me in the Octagon."
Comments
comments