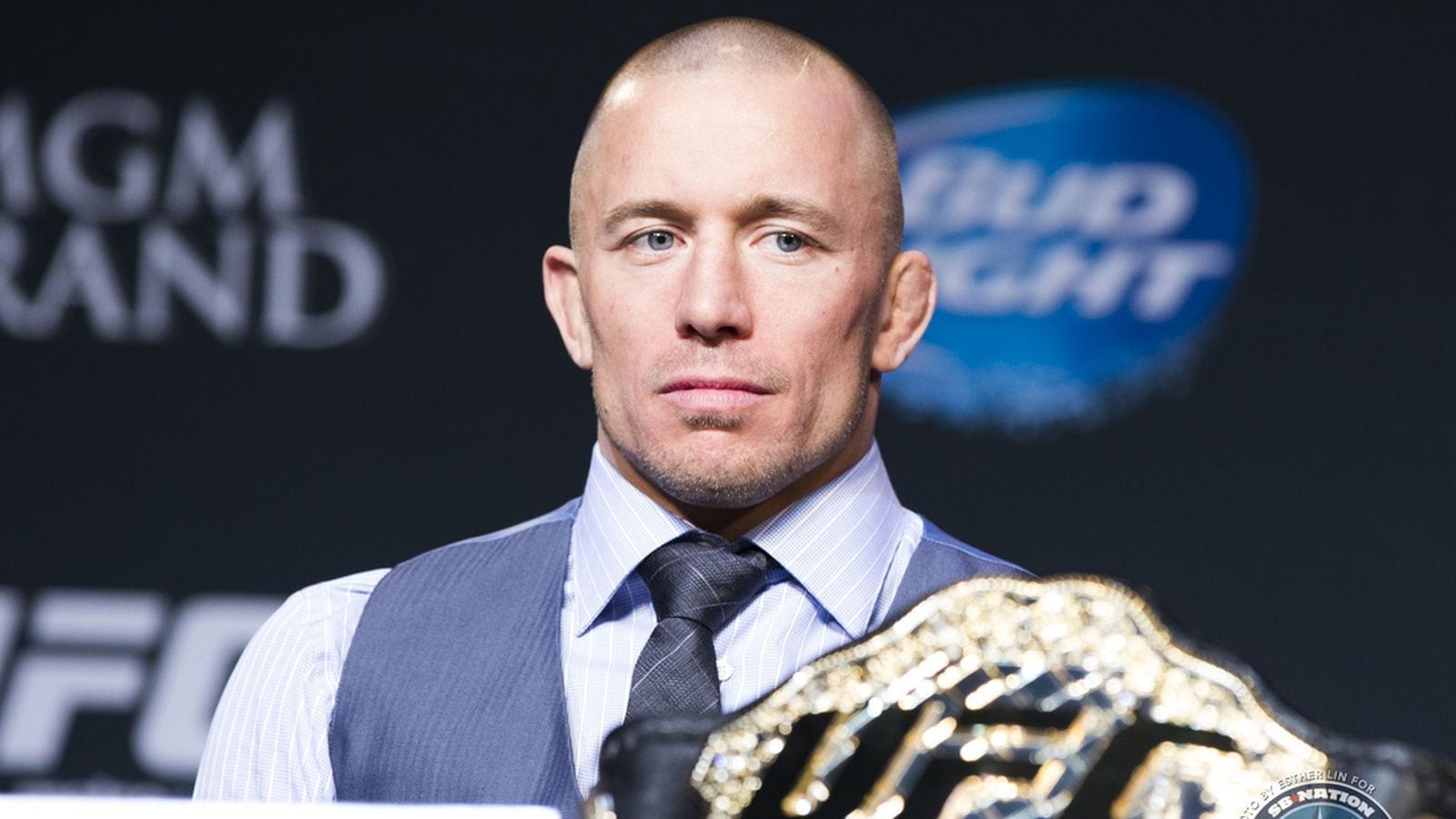 Georges St-Pierre is widely regarded as one of the most cerebral fighters in UFC history. Both inside and outside the Octagon, the Canadian has shown an ability to plot the best route for himself to maximise the eventual reward.
So, when the former middleweight and welterweight champion started hinting that he was considering a drop down to 155-pounds to try to be the first man to claim a third world title in the UFC, fans immediately started wondering what a bout between GSP and Conor McGregor or Khabib Nurmagomedov would look like.
According to St-Pierre, however, that speculation should probably slow down a little bit. Right now in fighting, he's not doing an
"I didn't say I was going to do it. People headlined me the wrong way to sell articles," St-Pierre said, speaking with SportsNet. "That's the society we live in. … I don't want to sign a contract for a fight right now. I don't want to say I'm going to commit to something. The minute I do it, the mental warfare starts."
Recovery time in Russian Spa in Brooklyn with @82Spaniard! pic.twitter.com/u8BJNgFprt

— Georges St-Pierre (@GeorgesStPierre) September 2, 2018
But while St-Pierre might not be actively working towards lightweight, it would seem to be the best course of action for the future Hall of Famer, considering his criteria for what would bring him back to the cage.
"I want to come back for a good fight," St-Pierre said. "I want to come back for a fight that I can win, that I can gain something in terms of legacy. Not only money, but in terms of legacy. Because I have a lot more to lose than to win."
Comments
comments