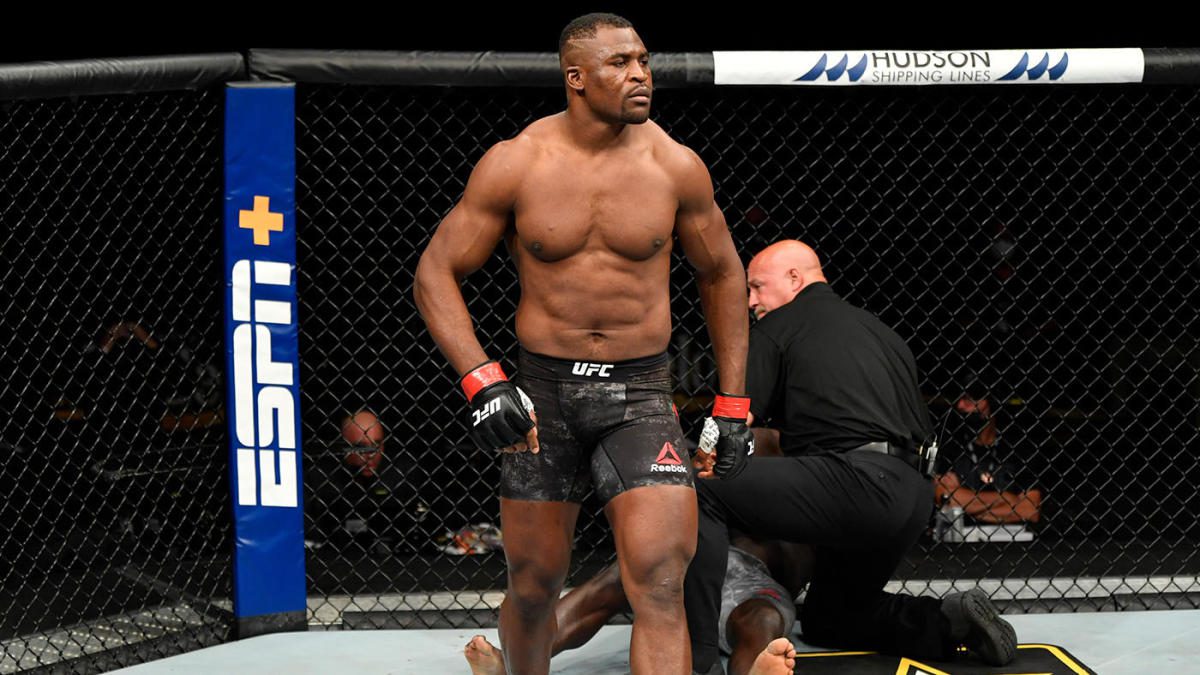 If Francis Ngannou was to share a boxing ring with Deontay Wilder it wouldn't be as one-sided as most insiders expect, says UFC heavyweight prospect Tom Aspinall.
Ngannou's recently-signed deal with the Professional Fighters League (PFL) affords him the opportunity to take on challenges in the boxing ring — and while his advisers are reportedly unsure as to whether to pursue a 'big' fight or a tune-up for his professional boxing debut, Aspinall says that the Cameroonian powerhouse has enough tools in his arsenal to hang with the former WBC heavyweight champion.
"I would love to see him and Wilder, because it's just two massive f*cking guys who can just punch holes in walls," Aspinall told JN Media UK, as noted by MMA Junkie.
"It's ridiculous. I would love to see that. Boxing is a funny, old game, isn't it? It's a funny game. No one wants to fight each other. It's very bizarre. And if they do, they want 20 million for it, so it's ridiculous. I would definitely be tuning in for that. Ngannou and Wilder, that would be excellent.
"I think if there was anybody he [Ngannou] could beat, it would be Wilder," Aspinall added. "Wilder is — I don't wanna slag the guy off because he's one of the hardest punches ever. But as far as actual boxing ability, his level is way lower than someone like an Usyk or a Tyson Fury or somebody like that.
"But the guy's punching power is absolutely off the chart. It's absolutely ridiculous, out of this world. But I think he's quite hittable, and his fight IQ doesn't seem to be great… If there's any of them [Ngannou] could beat, it would definitely be Wilder."
As for Aspinall, he will make his return from a serious knee injury in the headline fight of the UFC's return to London in July against Poland's Marcin Tybura.
Comments
comments