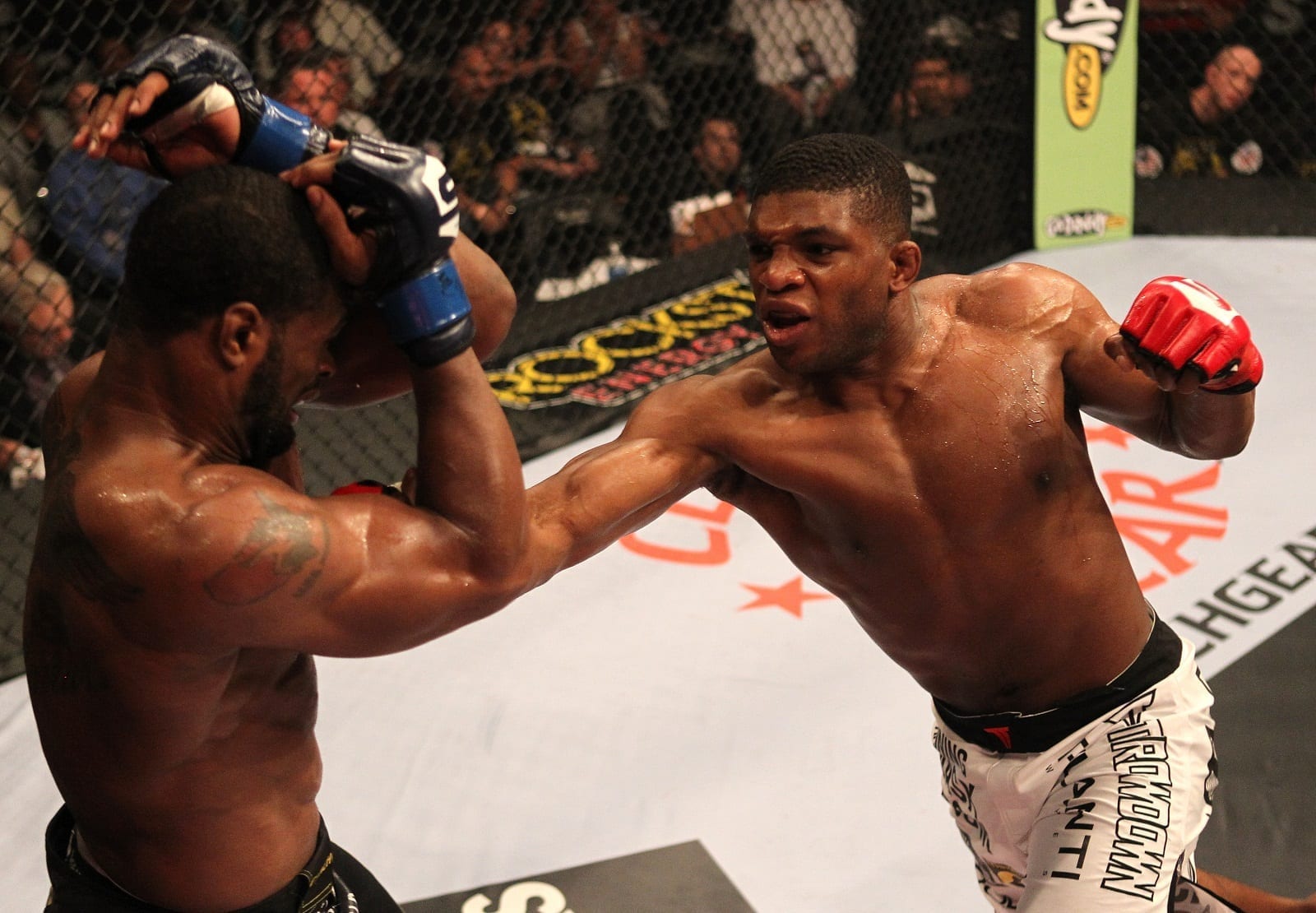 In many people's eyes, it is the greatest one-round fight in the history of mixed martial arts.
Back in April 2011, Paul Daley and Nick Diaz went to war on a Strikeforce card with Diaz's welterweight title on the line. In 4:57 of furious action, both men were dropped but it was Diaz who emerged with the win, finishing the Nottingham man on the ground with strikes after doing some serious damage with a flurry of punches against the cage.
But now, 11 years on, Daley has some regrets about how he approached that particular fight and told Ariel Helwani on The MMA Hour that he fell headfirst into Diaz's strategy.
"I don't like it," Daley said of the defeat. "I lost the fight, and I know I could fight better than that. The game plan went out the window. We were prepared for Nick, but he does get a hold of you when he starts talking s***, especially with me, I'm a reactive person and the guy's talking whatever he's talking in the cage. Just make sure to swing. Forget the leg kicks and start swinging. The kicking was the plan, but it went as it went."
Daley is now retired, fighting his final bout last weekend in Bellator where — true to form — he went out on the back of a TKO win to finish his career with a record of 44-18-2.
Retirements in mixed martial arts can often be temporary and Daley said that he would only consider a return to the cage if it came against Diaz, or another past opponent, Jorge Masvidal, whom he beat in 2010.
"They've become huge stars since and I feel like they would accept the fight because we sort of come from the era of those types of fighters and that they kind of see like, 'Yeah man, Paul was around when we were around. He's a real fighter, he's a real dog. He hasn't got the shine, let me give him a little shine,'" Daley said.
"I feel that they're that type of character. Real recognise real is what we say, but I don't know if they're tied into any promotions and that would happen. But if the opportunity comes up, I'd take those fights."
Comments
comments