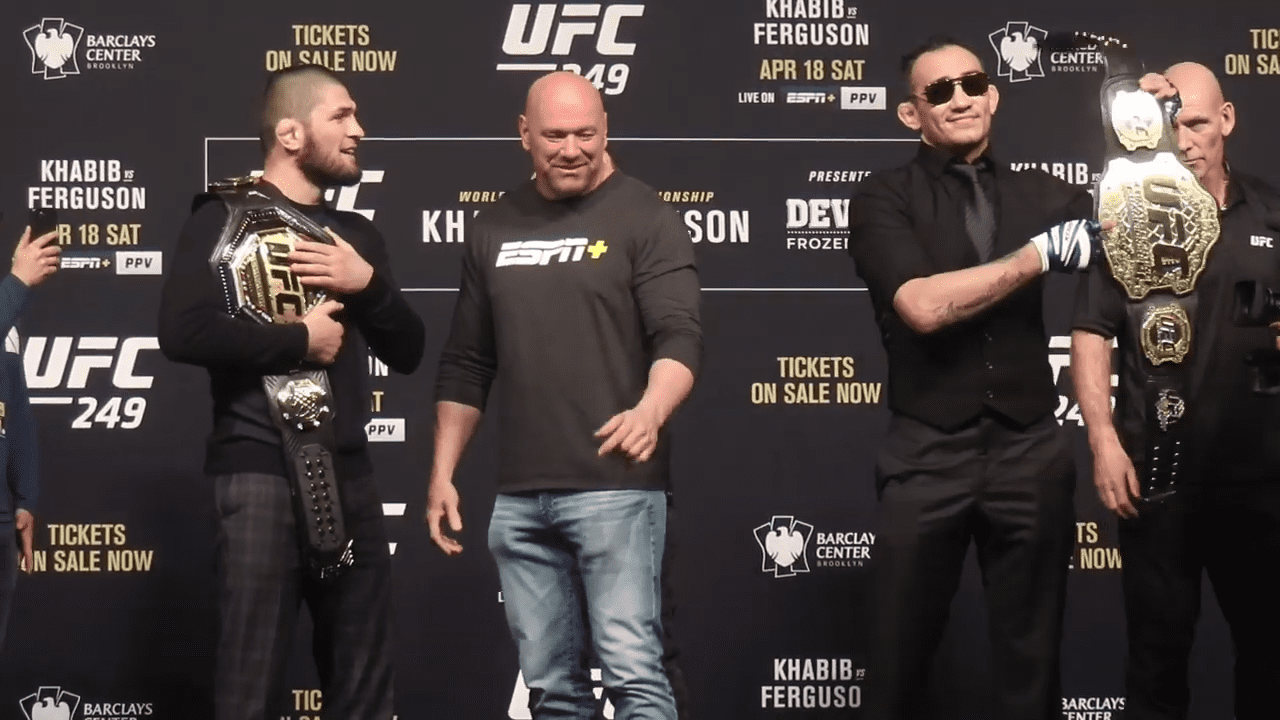 The New York Athletic Commission has ended any hopes of Khabib Nurmagomedov vs. Tony Ferguson taking place in Brooklyn as planned.
The UFC will now continue their search for a new venue to keep one of the most anticipated fights of all time to remain on as scheduled on April 18. The NYAC made their decision based on the continued spread of the coronavirus, which has seen live events essentially halted across the world.
"Out of an abundance of caution and in line with recent guidance issued by the Center for Disease Control and New York State, the New York State Athletic Commission informed the UFC that UFC 249 cannot be held in NY.," said a statement sent to the New York Times.
Earlier this week, UFC president Dana White remained defiant despite having to postpone the UFC's next three events, and pledged to fans the bout would still take place on the current date.
"Well we're gonna follow these guidelines to not have more than ten people in a room," White said on ESPN's Sportscenter. "We're hoping this all clears up by April. This fight's gonna happen. No crowd, whatever it takes. Probably not even gonna be in the United States, but this fight's gonna happen."
While nothing has been confirmed, Nurmagomedov's father believed Dubai could be a suitable alternate location.
Comments
comments