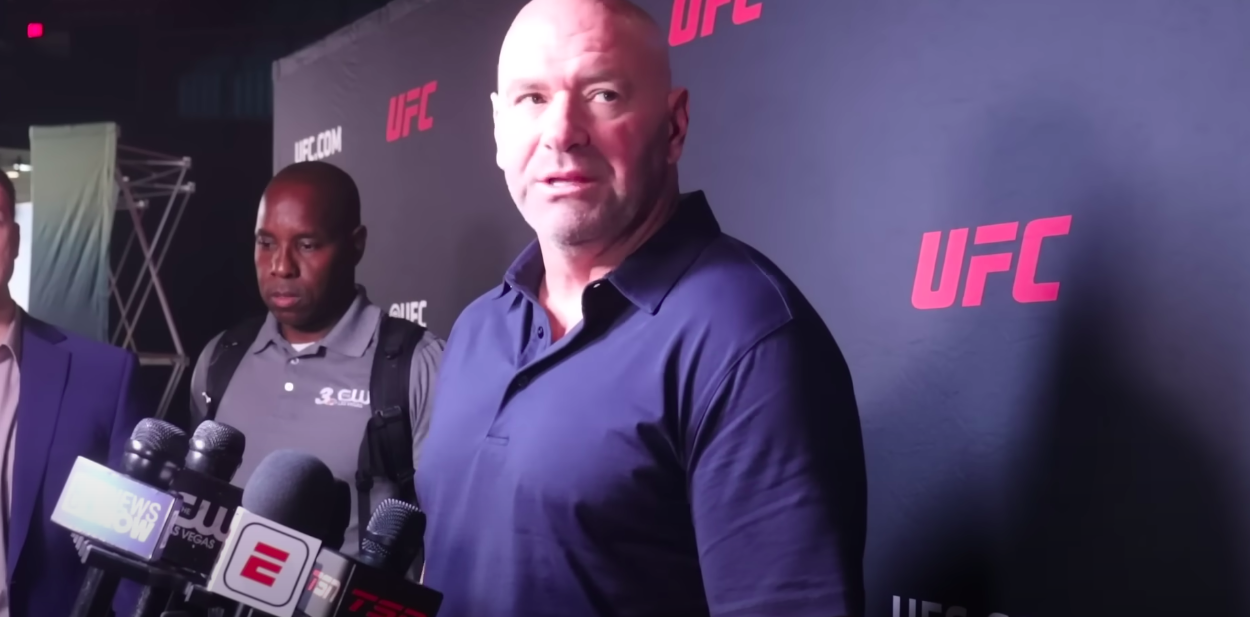 The events which led to the cancellation of the planned UFC 279 press conference last Thursday are under investigation by the Nevada Athletic Commission. 
The press event was called off at the last moment following a number of incidents backstage said to have involved Khamzat Chimaev, Kevin Holland, Nate Diaz and their associated entourages which, according to reports, included Chimaev push-kicking Holland in the chest, as well as at least one bottle being thrown during a heated melee.
"It was … crazy, I don't even know what to call it … Twenty-two years, however long I've been doing this, we've never had an incident like today," White said to the media after opting to call off the press event. "All hell broke loose out. We stopped it but we didn't do a good job of not letting it happen. I don't know what went on here. It's never happened before and we'll be ready for it the next time.
"It wasn't just one thing that erupted and happened. There were multiple things going on at the same time. … Once it all just started erupting, it was a complete sh*tshow."
And the Nevada Commission who oversees the regulation of the sport in the state, said in a statement that such incidents "discredit the sport" and can expose anyone involved to "civil and criminal liability".
"Nevada State Athletic Commission Chairman Stephen J. Cloobeck, and Executive Director Jeff Mullen are aware that the UFC Press Conference on Thursday, September 8, 2022, was cancelled midway through the event. Early reports indicate that an altercation took place prior to and during the press conference, and possibly involved licensed fighters and their associates," their statement read.
"The Chairman has been in communications with UFC executives regarding the events of September 8th. At this time, the UFC is working with the Nevada Athletic Commission on a full investigation into this incident. If the Nevada Athletic Commission determines that licensees acted improperly, we will initiate appropriate disciplinary action against all involved.
"Although 'trash talking' between competitive athletes is common, any escalation into physical altercations may discredit the sport of unarmed combat and is wholly unacceptable. Further, such behaviour may expose participants to both civil and criminal liability. The Nevada Athletic Commission will act strongly and decisively to safeguard and elevate unarmed combat in Nevada.
"The Nevada Athletic Commission will strictly discipline all licensees for all incidents of physical violence between athletes outside the ring or cage, up to and including purse forfeiture, revocation or suspension of any current license, denial of applications for new applicants, or denying future license renewals.
"We expect professional fighters in Nevada to comport themselves as professionals."
Comments
comments