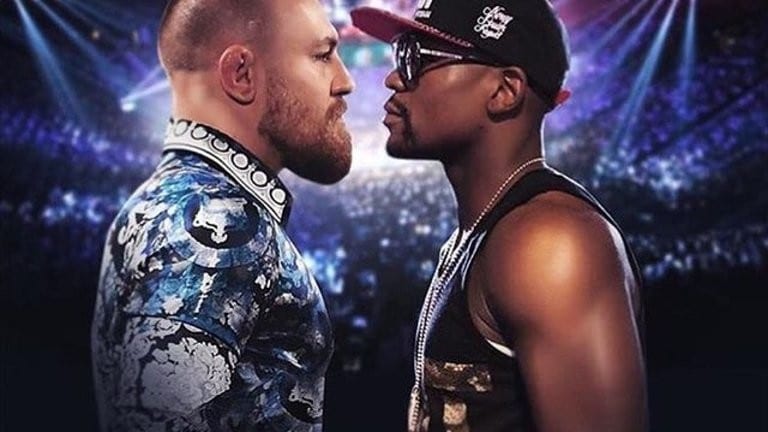 Another piece of the Conor McGregor vs. Floyd Mayweather jigsaw has fallen neatly into place.
Bob Bennett, director of the Nevada Athletic Commission, has confirmed that he will approve any request for the 'Billion Dollar Fight', adding that it would be an "honour" to have the fight take place in Las Vegas.
Questions were raised as to whether McGregor, who is 0-0 as a professional boxer, would be granted a license to take on the 49-0 Mayweather for their bout tipped to take place later this year but, as reported by boxingnewsonline.net, Bennett says that the fight will be sanctioned.
"It's definitely an approvable fight", Bennett said. "his isn't the first time something like this has happened, it is a bit of an anomaly, it's unusual because both fighters are phenomenal fighters.
"But back in August of 1957 Floyd Patterson fought Pede Rademacher, Rademacher was making his pro debut, and they fought for the world heavyweight title. Patterson won by KO in the sixth round. So even though this would be Conor's pro debut as a boxer, there is some precedence, but this would be the first time we see two fighters at this level, one from the MMA world and one from boxing, having a fight."
Bennett said that McGregor's sustained excellence in the UFC is a big part of the decision-making process when it comes to sanctioning any bout with Mayweather.
"One of the critical things you have to take into account; Conor's a phenomenal athlete", Bennett said. "When you go back, he took up kickboxing at the age of 12. As a youth he became an All-Ireland boxing champion. He goes to the UFC, of course he had several fights before that, and while he's with the UFC he's 21-3 with 17 of those wins coming via knockout or TKO.
"He's a stand-up fighter, he's a southpaw, he hits like a tonne of bricks, he's got a great jaw, he's 5' 9'' and he's got a reach of 74 inches. If you take a look at his wins in the UFC, they're predominantly from striking and if you take a look at the fact he was able to move from 145[lbs] to 155 to 170, he's displayed some awesome unarmed combat skills.
"He's proven that he can fight as a stand-up fighter. I've seen some tape of him boxing, I'm sure I'll get an updated version of his skill-set as a fighter. I certainly think he's worthy of being approved to fight Floyd Mayweather. His UFC background is critical in approving this fight."
McGregor has not yet received his boxing license to compete in Nevada to add to the one he has already successfully applied for in California. Nevada, largely due to its lenient tax requirements for fighters, has hosted every Floyd Mayweather bout in the last 11 years, and it is expected that Mayweather will insist on the fight taking place in Las Vegas.
According to Bennett, McGregor will likely be granted his license in Nevada without the need for very much deliberation.
"He goes ahead and submits an application for a boxing licence, puts forth the required paperwork, then if they agree on a fight he would have to pass a physical examination, just like he does in the UFC and just like Floyd does for a fight", Bennett said.
"They'd have to agree to in and out of competition anti-doping testing and one of the most important areas will be the weight, or catchweight, of the fight. Like I said, Floyd's usually at 147 or 150 whereas Conor has fluctuated in weight and been very successful. The weight's important, Conor's a phenomenal fighter, as is Floyd Mayweather. Not too many people in the history of boxing are 49-0 and have gone against the best fighters in his class", he added.
As for how the fight would be received in the city referred to as the 'Fight Capital of the World'?
"I'm sure this would be right up there [with the biggest fights we've held], and that's presumptuous on my part because the fight hasn't happened yet, but because they're both phenomenal athletes, they're both in great shape, they're both coming to win. You never know until the fight's on. It's very exciting and we would be honoured if the fight took place here and we had the opportunity to regulate it."
Comments
comments