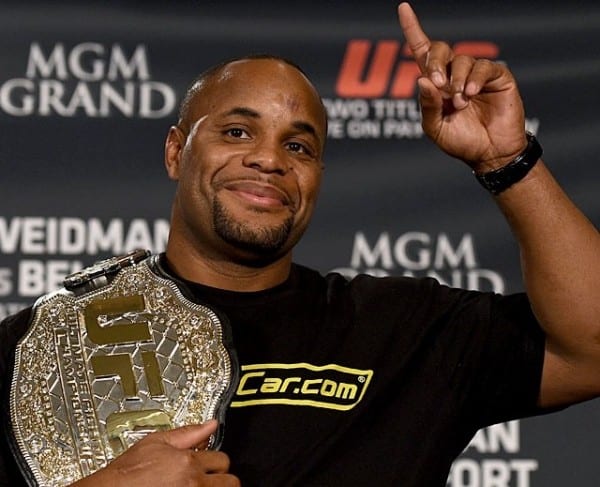 As far as rivalries in mixed martial arts go, the conflict between Daniel Cormier and Jon Jones looks as if it'll never truly subside.
At least, that's the impression given by the current light heavyweight champion when speaking on the news that Jones himself will actually be in attendance on Saturday night at UFC 210 to watch Cormier defend his title against Anthony 'Rumble' Johnson.
Jones, who is still under suspension for failing a USADA drugs test last year, is set to face the media on Friday, before sitting ringside on Saturday night as his return to competition inches closer and closer. Cormier, unsurprisingly, is not impressed.
"He's going to be here, which in itself is crazy," Cormier said, speaking with MMAFighting.com. "Because if I was suspended for anything … there's no way I'm out in public. I'm staying home, I lick my wounds until my suspension is done, and then I come back out. But I think that says a lot about your character. Are you truly sorry for what you did, if you're willing to prance around even though you're actually still under suspension?
"I'm going down the street and I see a poster for an after party. What genius did that? What genius decided to give Jon Jones — a recovering alcoholic — an after party? Who does it?"
Of course, it's not only Jones' suspension and his behaviour while suspended that has Cormier vexed. The champion believes Jones' showing up to UFC 210 betrays an attitude that reveals Jones is missing the spotlight.
"It doesn't bother me, I just think it's desperate," he said. "Very desperate. He's like the old quarterback who was super successful in high school. And he comes back to the parties with his jacket on. [Jon] should be fighting here, not hanging around wearing your varsity jacket with your four state championships."
Comments
comments