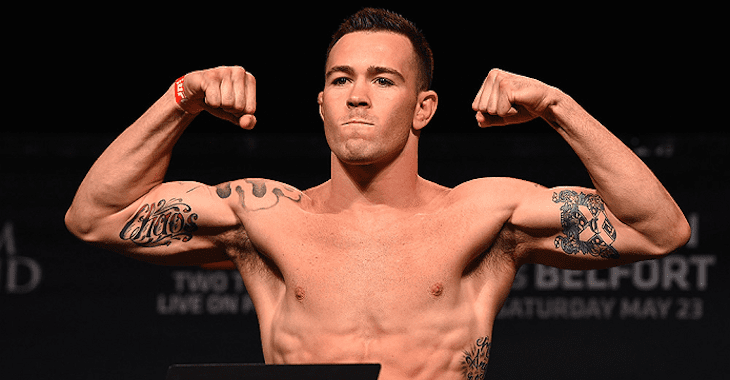 Colby Covington isn't particularly well known for his messages of across-the-aisle support, but the MAGA-supporting UFC welterweight has called for members of all political creeds to come together to fight the spread of the deadly COVID-19 virus currently sweeping the globe.
The usually divisive Covington has been one of the UFC's firebrands in recent years, extolling his sweeping support for US President Donald Trump at every available opportunity and, sometimes at least, taking aim at Trump's political opposition. Not any more.
As the United States becomes more and more aware of the seriousness of the spread of COVID-19 which could cause a death rate not seen outside of a major war, Covington called for both sides of the political debate to come together to help mitigate the spread of the virus.
"This is the greatest country in the world," Covington said via MMA Fighting. "So I want to see us come together as one and understand this isn't left our right. This isn't political. This is the world and the nation needing to come together. We need to put our differences aside, and people need to look out for each other. Let's get America back to normal as soon as possible."
The United States remains in a very serious position. The rate of testing in the early stages of the virus' arrival on American shores means that the full number of infected people within their borders remains unknown. The Trump administration has since imposed a serious of restrictions, including limiting gatherings to no more than 10 people, to attempt to curb the virus — though video evidence on social media overnight shows that many American have yet to fully grasp the seriousness of the situation.
The virus also cost Covington a potential fight this weekend. It had seemed for a moment that he and Tyron Woodley would face each other after Woodley's UFC London headliner with Leon Edwards was cancelled but the coronavirus prompted the UFC to cancel three upcoming events.
"I was excited to shock the world," he said. "I've been keeping my business on the low, but I was ready to pounce. It sucks that that opportunity is getting taken away from me. I'm heartbroken."
Comments
comments