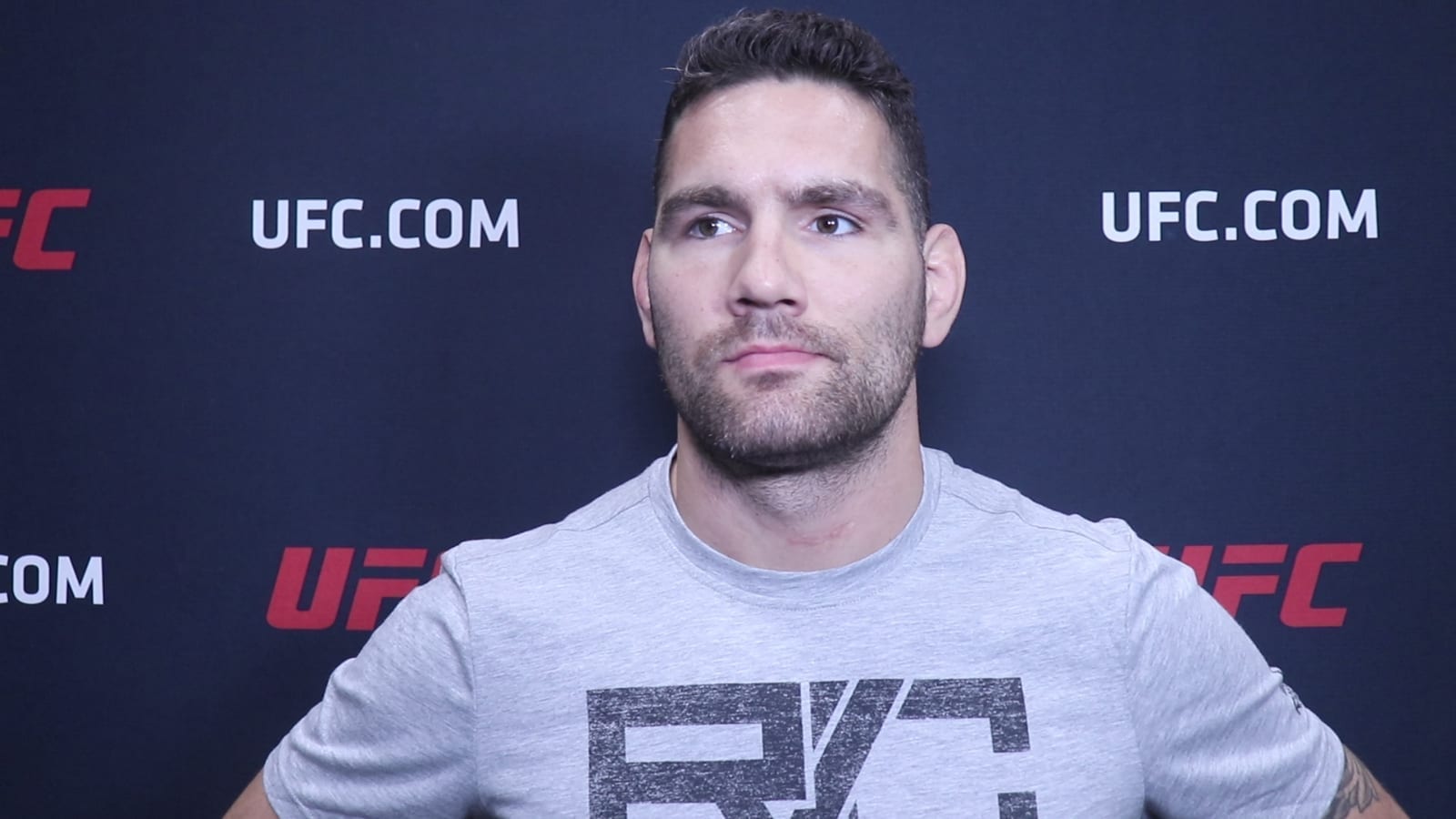 If there is one man who has experienced the highs and lows which come with mixed martial arts, it is Chris Weidman.
The 'All American' was the fighter who finally snapped Anderson Silva's 17-fight winning streak in 2013 (and snapped something else in the rematch, but we'll leave that for now) to begin a title reign which looked like it could extend for years to come. Weidman successfully defend the 185-pound strap against two more Brazilians in Vitor Belfort and Lyoto Machida — but then came the 'kick' in his next title defence against Luke Rockhold.
In a closely contested affair to that point, Weidman attempted a fourth-round spinning back kick which was dismissed by Rockhold, who took his opponent to the canvas and finished the fight after prolonged punishment. Since then, Weidman has been bested by Yoel Romero, Gegard Mousasi, Ronaldo Souza and, most recently, Dominick Reyes. An arm-triangle submission win against Kelvin Gastelum remains the sole victory in the last five years.
That's why Weidman says he is acutely aware of the ramifications of another loss to surging Dagestani fighter Omari Akhmedov at this weekend's event in Las Vegas. Akhmedov has rebounded from a so-so start to his UFC career (where he was submitted by Gunnar Nelson at one point) to post a six-fight undefeated streak. A seventh, one suspects, would signal the end of Weidman as a relevant fighter at 185-pounds.
View this post on Instagram
"I need to get a freaking 'W," Weidman said via MMA Fighting. "I need to get back on my winning ways. I think I have a lot of advantages in this fight but when you're in there, you never know what's going to happen.
"I'm taking it very serious. He's tough but when I look at the guys I've fought, I don't think he's up there as far as the most talented. I think that's a fair statement without knocking him. My goal is to go in there and show there's different levels to this game. I've been training consistently longer than I probably have in a very long time. I think that's going to pay off in this fight.
"I haven't been out of the gym. I've been healthy for a long time now. I'm really hoping that pays off. A lot of my career I'm out of the gym, I'm injured and I'm blown up. This time, I really haven't been out of the gym between fights. I'm excited to see that work out for me. I've just got to get my hand raised. I really think I'm definitely still one of the best in the world but I've got to go out there and prove it and get a 'W' and start getting on a streak again. Hopefully, Aug. 8 will be the start of it."
Comments
comments