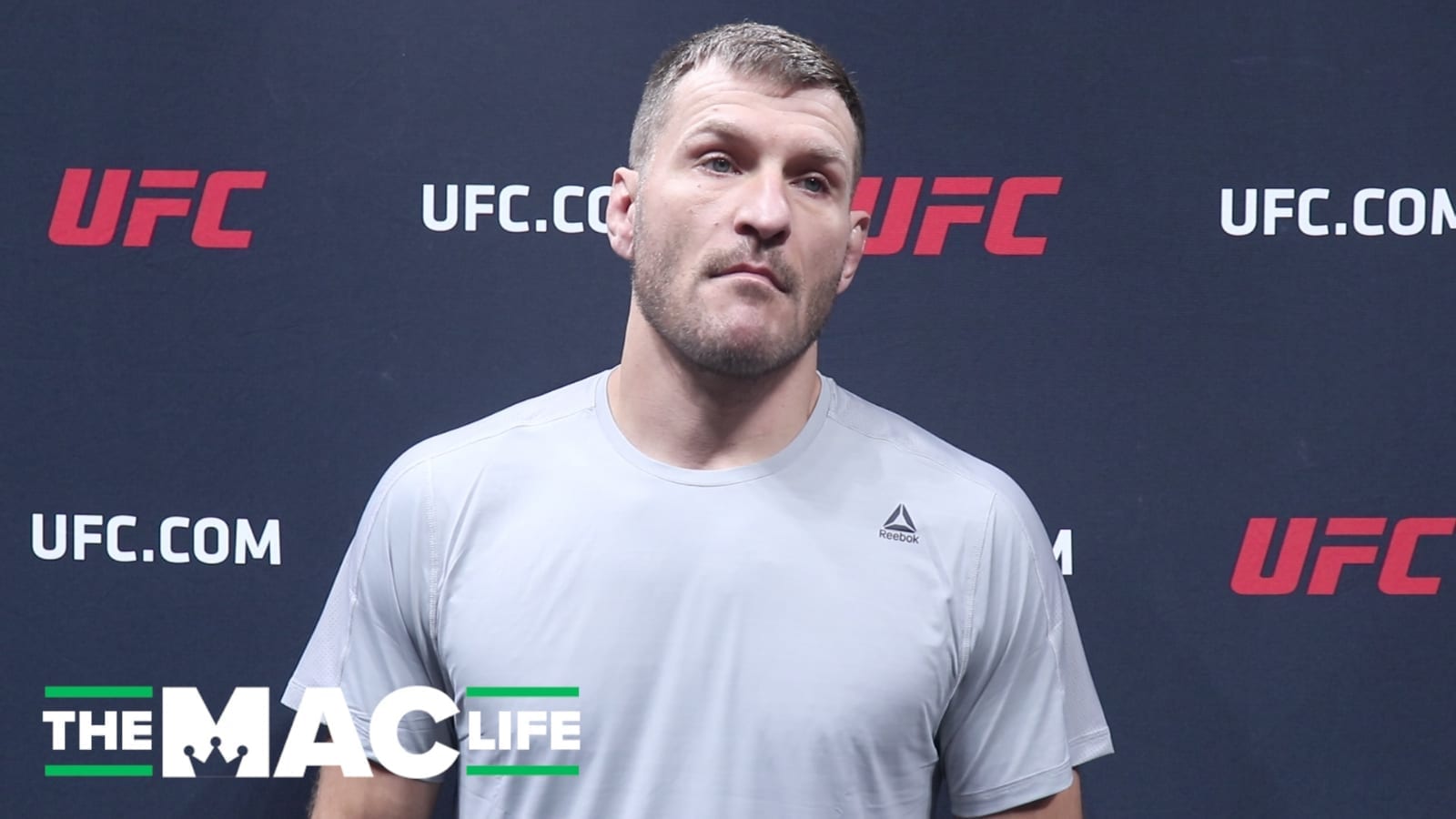 Stipe Miocic has his hands full later this month when he takes on Daniel Cormier in their much-anticipated rubber match for the UFC heavyweight title, but after that he says he is more than open to taking on Cormier's most heated rival.
While the Cormier-Miocic rivalry has dominated title talk in the UFC's heavyweight picture in recent times, their feud is a competitive one and lacks the overwhelmingly personal nature of Cormier's beef with Jones (and vice versa) but after the August 15 headliner between arguably the two best heavyweights in the company's history, Miocic wants to go one better than Cormier and hand Jones what would be his first real career defeat.
Jones already has one loss on his ledger — a DQ defeat to Matt Hamill several years ago — but that came in a fight in which Jones was utterly dominant, with the fight being called after Hamill was adjudged unable to continue after taking a series of illegal elbows on the ground.
View this post on Instagram
Other than that, Jones has rarely been troubled in his UFC career. Of course, people can point to Vitor Belfort's armbar or the relative success that the likes of Thiago Santos and Dominick Reyes has against the 205-pound champion in recent bouts, but Jones' near invincibility at light heavyweight has led many to wonder how he would fare if he moved up a weight class.
And apparently Miocic is one of them.
"Yeah I mean yeah, it's up to the UFC. I'd fight anyone," Miocic told Line Movement (via BJPenn.com) of the possibility of facing Jones.
"I definitely think it would be a great fight for him and I think I'd walk out [as the champ]," he explained. "He's in a different weight class and I think I'd do well. I know I'd do well."
Of course, several obstacles remain for this to be a possibility. Miocic would have to successfully defend his title, one assumes, in order to secure a fight with Jones, who would also have to be convinced to take the fight after stating his displeasure at the UFC's pay structure earlier this year after being linked to a fight with another heavyweight, Francis Ngannou.
Jones announced in a series of tweets soon after that he was relinquishing the UFC light heavyweight title, though Dana White said this week that 'Bones' remains the standard-bearer in the division and is the current champion. Time will tell if both parties see the issue in the same way.
Comments
comments